Tips for Buying a Gaming Laptop
Aug 24, 2021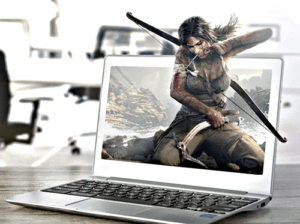 A lot of things go into buying a gaming laptop. Although having a desktop is paramount for the gaming experience, the portability of a laptop cannot be understated. It pays for you to have a gaming laptop that you can easily carry around wherever you go. Getting a gaming laptop means you consider a lot; such as the specs like the display, built-in notebook and the whole computer system.
A few things to consider when choosing a gaming laptop:
a good GPU,

RAM,

excellent speed and resolution,

good keyboard

and decent battery life.
These are only a few things to consider when choosing your machine. Below is a more in-depth look at what you should be looking for. Here are ten major things you need to consider when getting a gaming laptop.
1. Display
Some people might see size as unimportant in a gaming laptop, but it is vital to your enjoyment. The built-in screen accurately depicts your game, with great color presentation and high refresh rate. There range of size for a screen are from 14-inches to 18-inches. However, you must note that the wider the screen, the heavier and less portable the laptop. Take this into consideration when thinking of your preferences.
Takeaway: The size is as important as you want it to be.
2. Solid GPU
Although some gaming laptops use CPUs, most of them are incorporated with a GPU. It is crucial to consider one with a good GPU. The RTX 3060 to RTX 3080 are great options to consider. The RTX 30-series is the latest graphics card on the NVIDIA series. While on the AMD, you will get the Radeon RX 5000M which has RX 5700M and RX 5600M for advanced performance. And the Radeon RX 5000M has the RX 5500M for economic systems.
Takeaway: Your gaming needs will reflect what you will want from a graphics card.
3. RAM
Choosing RAM is essential when considering a gaming laptop as gaming can make use of a lot of RAM. For average gaming or productivity tasks, 8GB of RAM is recommended. However, it would be best if you go for 16GB or more. To get a laptop with 8GB, a 1660 Ti or GTX 1650 laptop is the best option.
But if you want 16GB, you can go for the GTX 2060 or a higher quality. However, regardless of the RAM your gaming laptop comes in, you can upgrade it in the future if you want. You can give it to a professional or do it personally; if you are good with a screwdriver.
Takeaway: The more RAM, the more possibilities are available.
4. Refresh Rate
The 60Hz and the 1080p resolution that comes with most laptops are usually okay for an average gamer. Some laptops come with FHD displays with quicker refresh rates: 360Hz, 240 Hz, or 144 Hz give a smooth gaming experience. Although to get the best from your refresh rate, you will need a good GPU; and settings that use frame rate instead of graphics.
Takeaway: The higher the refresh rate, the more information you will take in.
5. CPU
CPUs are not upgradable, so it is crucial to make a good choice for the one in your gaming laptop. Currently, you should avoid ones older than the Intel 10th Gen Core. The recommended CPU to use for a gaming laptop is the Core i7 CPU, or you can overwork it like the Intel Core i9-9980HK. Although, you can also use a Core i5 processor as most games benefit more from a better GPU than a CPU.
Takeaway: Make sure your CPU is up to modern standards.
6. Storage
Occasionally, some gaming laptops come with 1 TB worth of hard drive storage. However, most of them add a tiny SSD for a boot drive, so you often see a 1TB hard drive and 128GB SSD working together. A larger SSD will cost more, but you can expect instant responsiveness. And because most hard drives are upgradeable in gaming laptops, you can always upgrade your hard drive whenever.
Takeaway: The perfect combination of HDD and SSD will give you a smoother and faster gaming experience.
7. Resolution
Resolutions are a big deal in getting the best gaming experience, especially if you want to play in high definition. Anything less than a 1920 x 1080 display should be avoided. And if you use the ray-tracing feature, you should turn down the setting if your laptop comes with a 4K display.
Takeaway: The higher the resolution, the greater the visuals.
8. AMD Free Sync and NVIDIA G-Sync
These features reduce screen ghosting and tearing. And you can find them on most gaming laptops, especially the premium ones that supports tech that connects the graphic cards to the display.
Takeaway: Use these features to eliminate damage to your monitors.
9. Backlighting
The best thing to look out for on the keyboard is the backlight. Most budget ones come with either white or red light, and the premium keyboards have RGB lighting. Some let you customize the backlight per key or a section of the keyboard. In comparison, others allow you to change the light depending on your game.
Takeaway: A large color pallet makes it more customizable to who you are.
10. Key Travel
For a gaming laptop, it would be best to consider keys with a 1.5mm distance of key travel: with 2mm being the best option. And you can only get the best of keyboards with a mechanical keyboard. These keyboards prevent you from hitting the bottom of the keyboard, thus damaging the hardware in the process.
Takeaway: Good depth can make your keyboards last longer.
It is essential to buy a gaming laptop that will last for few years. The most important thing of all to consider in a gaming laptop is the GPU. If you cannot afford a high-end GPU, a mid-range laptop will do the trick. The CPU, RAM, storage, displays and resolutions also have a hand in ensuring that you have the best gaming experience. If you don't like it you can sell laptop to us for cash and use it to buy another one.
Things to Avoid when Buying a Gaming Laptop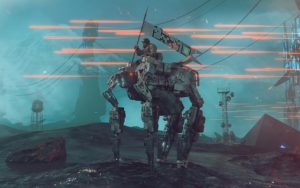 One of the trickiest reasons to buy a laptop is for gaming. This is because there are so many factors you must focus on, while you must also be careful not to get misinformed before making a choice.
There are several reasons why some gamers make mistakes when it is time to buy a laptop. Many end up with gaming PCs that cannot serve the purpose and no resale value. We have come up with seven things to avoid when buying a gaming laptop to save you from such mistakes.
Going to the market without adequate research
Perhaps the biggest mistakes you can make before buying a gaming laptop is not doing enough research. The urge to quickly get a gaming rig has pushed many gamers to buy poor gaming laptops. Unless you are well-informed on these gaming PCs, you will likely end up with the wrong gaming laptop.
The reason for this is how a lot of brands will advertise more than what they offer. And you must know the sources to get accurate information about these laptops.
Neglecting Value
A lot of gamers do not mind spending a fortune to get a gaming rig. However, buying the most expensive gaming rig doesn't always mean you got the best option in the market. Price doesn't always equate to quality.
There are cheaper gaming laptops with the features you need, and all you have to do is research to find the perfect balance between quality and price. Before you spend that fortune, be sure that you are getting a great value to don't regret it.
Neglecting the Processor
Graphic cards typically get the most attention in gaming laptop discussions. While this makes sense because the graphics are the most important in gaming laptops, you must also remember that it doesn't do everything. The processor is also responsible for several actions.
Having a top-class processor running alongside your graphics card is vital. In most cases, we advise the quad-core processor, as it offers unmatched processing power. If the quad-core is out of your price range, you could settle for the dual-core options.
Evading AMD CPUs
Both Intel and AMD processors have retained the ability to play games excellently for years, but Intel always has that edge until recently. The AMD's Ryzen 3000, 4000, and 5000 series have come to steal the show from Intel.
Laptop models like HP Omen and Asus adopted the Ryzen early enough, and other laptop models are beginning to jump on it.
The Ryzen doesn't only offer better performance than Intel; it is also cheaper. Gamers with a budget need not look further than the AMD.
Neglecting Cooling Reviews
One of the significant reasons gaming laptops don't perform is the lack of a solid cooling system. Even if the gaming laptop has the best hardware, a poor cooling system will make the performance level drop.
Before you purchase a gaming laptop, make sure to check for cooling reviews from trusted sources.
Not Going for the Right Display
Refresh rate and screen resolution are crucial in gaming. Gamers naturally want to pay more for higher refresh rates, as some might even opt for refresh rates as high as 300Hz. The truth is that even the premium gaming laptops cannot attain the level of frame rates required for a 300Hz refresh rate, making it unnecessary.
The recommended refresh rate is 144Hz, as it will present you with the essential advantage in games that require a high refresh rate.
The screen resolution is also essential, as you need at 1080p resolution at the least, alongside the 144Hz refresh rate.
Not Checking the Keyboard
The hardware of a gaming laptop is also important. While many gamers focus on the software features, the keyboard is an integral part of gaming. You will need your keyboard for most games that you will play on your laptop.
You must always test the keyboard before buying your gaming laptop to avoid getting stuck with a mediocre keyboard. You need it to have the right level of click and bounce.
These seven mistakes are some of the most important ones to look out for when you buy a gaming laptop. If you avoid these mistakes and get these factors right, you are going to get a gaming laptop that you will enjoy for many years. The difference between having a good and lousy purchase experience lies in how well you adhere to these instructions. But if you make a mistake, you can easily sell laptop that you don't like to us for cash and buy another one that better suits your needs.
Gaming laptops have evolved all through the years. They used to look bulky, be heavy and make a lot of noise. Then gaming laptops started to look sleek, be quiet, and have a ton of gamer-centric looks.
In 2020, gaming laptops manufacturers have upped their game. Now gaming laptops can be thin and light while still being very powerful, slightly bulky with little gaming accents, and even able to perform the functions of both a gaming laptop and a workstation.
To ease the task of choosing a gaming laptop, we have compiled a list of things to avoid when buying a gaming laptop in 2020.
Not Trying out a last Gen GPU
A discrete graphics card, also known as a discrete GPU, is the most critical factor for anyone looking to buy a gaming laptop in 2020. GPUs have become very powerful and efficient.
The GPU scene was recently turned on his head with the announcement and release of Nvidia's RTX 3070, 3080, and the most powerful GPU on the Planet, the RTX 3090.
With all the GPU power available right now, it is common for gamers looking to buy a new laptop in 2020 to avoid buying last generation GPUs like the GTX 1660 Ti, GTX 1070, GTX 1080, RTX 2060, and so on.
The GPUs listed above can deliver top-notch gaming performance when paired with a good processor on any laptop.
Avoiding AMD CPUs
Both AMD and Intel CPUs have been capable of playing games incredibly well for years now, but the king of gaming performance has always been Intel. That's not the case anymore in 2020. With the release of AMD's Ryzen 3000 and 4000 series, AMD processors now offer way better gaming performance than most of Intel's line.
While not many laptops manufacturers have adopted the new AMD processors into their gaming laptop lineups, big names like Asus and HP OMEN have laptops with AMD Ryzen processors.
AMD Ryzen processors are not only cheaper than equivalent Intel processors, but they also offer way better performance at similar price points with Intel processors. If you are a gamer on a budget and need a laptop with the best performance to price ratio, an Asus gaming laptop with an AMD configuration might be for you.
Thinking Every GPU is the same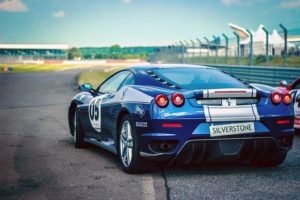 It is common in gaming laptops to see some with Max Q editions of a Nvidia's GPUs, some with Super versions, some with Ti editions, and others with the original version of the GPU with no extra tag. While a GPU might have the same name, the Ti, Super, and Max Q edition of a GPU makes all the performance difference.
Generally, any Max Q variant of any Nvidia GPU is usually a slower version of the mobile GPU that is explicitly made to consume less power. You should expect lower performance from the Max Q edition of a Nvidia GPU. The super and Ti variants of any particular Nvidia GPU are the more powerful and power-hungry versions of the base GPU; you are sure to get more performance out of those.
Choosing the Wrong Display
Many gamers are willing to pay extra for laptops with incredibly fast refresh rates of up to 300Hz. For many gamers, a laptop with a 300Hz refresh rate screen is unnecessary because many laptops with the best hardware cannot push out that much frame rate per second in most games.
As a rule of thumb, getting a laptop with a screen with a refresh rate of 144Hz will give you all the advantages you need in games that need super high refresh rates like CSGO, Overwatch, and more.
Another thing to consider when buying a gaming laptop is the screen resolution. As a gamer, you want a laptop with a screen resolution of at least 1080 (full HD), and a high refresh rate of up to 144Hz. 4K screens have improved over the years, and the ones on premium laptops like the Razer laptops can push as much 120 frames per second.
Unless you are interested in only playing game titles that rely less on frame rates and are more detail-oriented, then you should opt for a 1080p screen.
Not checking reviews on the Cooling
The whole point of buying a gaming laptop is to get the best performance possible out of it while gaming. A flawed cooling system is one reason why many laptops underperform even when they have premium hardware in them.
Before buying a gaming laptop, make sure you check the reviews on cooling and look at the laptop's general design to be sure that the cooling system would work for you.
Things to Look Out For when Buying a Gaming Laptop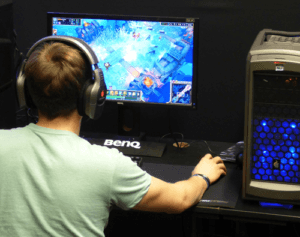 Desktop computers are what you will find with most PC gamers, but there are times that even gamers need something mobile and more portable. A gaming laptop is a machine that can be moved around and used on the go. It is portable enough to carry with you everywhere you go without feeling like a burden.
When buying a gaming laptop, the specs are not the only thing you should pay attention to. You need to consider every component up to the display and the built-in keyboard. In this post, we point out the things to look out for when buying or selling a laptop in 2023. These tips will help you get the best gaming laptop within your budget.
Before we go deeper into details, here are some quick tips for you:
The GPU is important: having a good GPU will make sure that your laptop can play games at the highest settings for the next few years. Games are usually GPU-dependent, and the GPU cannot be upgraded, so you must get it right when buying your laptop.

You can upgrade later: a lot of gaming laptops allow you to upgrade your storage and RAM. You should always take that option if available.

Speed of resolution is essential: 360Hz is the fastest display right now but it is only available at 1920 x 1080 resolution. This means you will get a slower speed with a 4K screen.

Good keyboard: you are going to need your keyboard for gaming, and what you do not want is a stiff or mushy keyboard that will frustrate your gaming experience.

Poor battery life is a norm: only a few gaming laptops reach 8 hours of battery life after a full charge. To get the best performance, you need a power supply.
Now, let us go into details of what you need to look out for.
GPU
Most games that are available right now are GPU-dependent, only a few of them depend on the CPU. This is why getting the right GPU is very important when buying a gaming laptop. Right now, what you will find in most gaming laptops is the Nvidia GPUs – GTX or RTX.
The RTX-30 series are the newest GPUs from Nvidia. There is also AMD, with the Radeon RX 5000M series being the latest. However, a fresh set of discrete GPs is expected from AMD later in the year.
Other specs you should look out for
The GPU is very important, but there are other specs you need to look out for like a good CPU, adequate storage space, and enough RAM.
The CPU is largely dependent on your budget. There is the option of powerful CPUs like the Intel Core i9 and i7, and there are gaming laptops with desktop level CPUs. Although games depend more on GPU than the CPU, so you can manage the Core i5 CPU once your GPU is solid enough.
Gaming needs a lot of RAM and you need at least 8GB for smooth running of productivity tasks. For your gaming laptop, we advise 16GB of RAM if you can get that. If you cannot get 16GB RAM at first, you can always upgrade your 8GB RA in the future on a lot of gaming laptops. If your gaming laptop has upgradeable RAM, you should boost it later.
For storage, there is the SSD or HDD option. You can get a gaming laptop with both. Some of the budget gaming laptops come with the only HDD but most gaming laptops include an SSD to work as a boot drive. A larger SDD may allow your loading time to be faster, but that means more money. Storage is also often upgradeable in most gaming laptops. So you can always get larger storage in the future.
Display
Displays are also important in a gaming laptop. Even if you are planning to connect to a bigger monitor, the games will still appear in the resolution of the built-in screen.
Size, resolution, and refresh rates are what you want to look out for. Avoid anything below 1920 x 1080 display. For size, it is dependent on preference but the bigger the screen size, the heavier the laptop. a 60Hz refresh rate is enough in most cases for gaming laptops.
Keyboard
For your keyboard, you want to consider key travel, backlighting, actuation, and anti-ghosting.
Key travel is how far you can press the key. You don't want to hit the keyboard frame every time you press a key. Actuation is the amount of force you need to press the key, you don't want it soft or stiff.
RGB backlighting is the best, but some laptops allow you to customize the backlighting. Anti-ghosting will make sure your keyboard registers every key when you play a combo in your game.
Should I Build a Gaming PC or Buy a Gaming Laptop?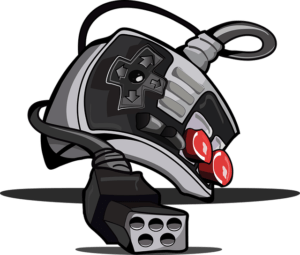 Gamers demand so much from their PC and they want a PC that is capable of facing any form of challenge that they give it. It is difficult to choose an answer for a gamer, between buying a gaming PC or building one, as both of the answers have their advantages.
Because both methods have their benefits and demerits, we decided that it comes to budget, preference, and urgency. Building a gaming rig is mostly cheaper, offers more rewards, and allows for customization. While buying a gaming laptop is easier, faster, and offers more reliability.
The big question is, what are the major factors to consider when making the choice? Formerly, it was very difficult to build a gaming PC, as buying a gaming laptop felt more premium. However, in recent times it has become easier to find and install components, but the accessibility of prebuilt gaming PC has also improved, making it harder to decide what to do.
In this post, we will look into the merits and demerits of buying a gaming laptop and building a gaming PC, to aid you in the decision-making process of acquiring your gaming rig.
Building a Gaming PC
Perhaps, the biggest plus that comes with building a gaming PC is how you can hand-pick each of the components that will be in your system. This gives you the freedom to twitch your gaming rig and customize it in such a way that it gives you the required level of performance and all within your budget. There is also the advantage of personalizing the look to what you like.
Because you are hand-picking each component individually, there is the luxury of time as you shop around for the best deals and save up while you gather the perfect combination for the system. Thrift shoppers even save more money as they purchase fairly-used components from other people.
Although manufacturers of gaming laptops have evolved in the last few years, they still cannot offer the level of freedom and flexibility of building a gaming PC for yourself.
Building a gaming PC by yourself opens a window to the creation of an elegantly unique system. One that you will always be proud to show off whenever the need arises. There is also is a great level of satisfaction that you get when you build your gaming PC, and you will not find this satisfaction elsewhere. Although, it is great to personalize and save money by building your gaming PC. However, doing it yourself requires a lot of effort and dedication, and it is not for the faint-hearted.
Building a gaming PC can be rewarding and exhilarating but it comes with a level of stress, and it can be time-consuming. More so, if you are building a gaming rig for the first time.
Luckily, there are tons of guides out there to help you. Regardless of these guides and the way the process has been simplified, it takes some time and a lot of dedication. Here is where buying a gaming laptop comes in.
Buying a Gaming Laptop
Buying a good gaming laptop can cost a lot. When you spend that level of money, you are essentially paying for other services asides from the parts. There is the support, the warranty service, and the trust that your system was coupled by professionals. These are some of the plus sides to buying a gaming PC.
Recent gaming laptops also include features that you might not find if you are building by yourself. There is also the design that comes with pre-built gaming rigs. Some gaming laptops have unique designs that you will not find when building by yourself. These gaming laptops are designed and built specifically to accommodate different configurations.
You also do not need to bother about managing your cables when buying a gaming laptop. in some cases, gaming laptop companies offer prices that compete with DIY way. Although, you will not have the level of customization that building it yourself offers.
The customer service and warranty that comes with prebuilt gaming laptops are also security that reduces anxiousness.
Either getting a prebuilt gaming laptop or building one yourself, what you want is the best performance possible. Although the freedom that comes with building your gaming PC is something that we love, the security of buying a gaming laptop is also great.
It is left to you to decide whether it is the freedom or security that you want to prioritize. Whatever your choice may be, you can barely go wrong.
Conclusion
When you are buying a laptop, you want to get one that will last for some years. Otherwise you will need to trade your laptop sooner than later. The better your GPU, the better the performance. Other features like CPU, RAM, storage, and display resolution are as well important but not on the level of the GPU for performance.
The combination of all of these factors will determine how well you enjoy your gaming laptop. Also, remember that battery life is generally poor in gaming laptops.
How to Boost FPS in any Game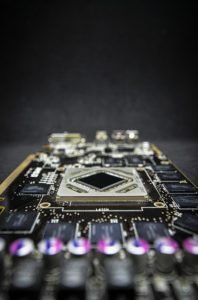 Console gaming is quite different from PC gaming, as the latter needs a lot from the PC to run smoothly. In console gaming, the developers optimize the games for a particular hardware configuration. But in PC gaming, this isn't easy to do as PCs vary a lot in the hardware department. However, there are ways to get from extra frames-per-second (fps), no matter the level of components on your PC.
If you do all the things listed in this article, and your PC still struggles to play that latest game, you probably need to upgrade some components or the entire PC. Usually, the first component to replace is the graphics card. In some situations, you might also need to upgrade your RAM and CPU, as they also significantly affect your PC gaming performance.
Firstly, what is low frames-per-second (FPS) and what is the cause of low fps?
Low frames-per-second is the situation where your game drags because your PC lacks the memory or power to run the game properly. Some of the usual causes include having an old driver for graphics, a weak graphics chip, an outdated processor, or not enough RAM.
Movies and games display on the PC monitor in a quick-fire frame series. The number of frames that appear on the monitor per second is called the frame rate, and its measurement is in frames-per-second (FPS).
Most of the games available now run at 30 to 60 fps. Things usually look smooth at these rates, although some gamers prefer a stable 60 fps. The latest gaming laptops mainly operate at 144Hz to 360Hz speeds, as that rate is good enough for very smooth and competitive gameplay.
If you have a PC that doesn't have the power to generate these frames constantly, it will fall in frame rate. This will make the game appear in slow motion.
Here are ways to boost your fps
Reduce resolution
The most considerable effect on how your PC performs during gaming is from the resolution. If you do not have a super gaming PC, you will likely need to sacrifice in this regard. The average PC cannot play modern games in ultra HD resolutions while maintaining a stable 60 fps.
The higher your resolution, the higher the pixels on the screen and strain on the graphics chip. When you reduce the game resolution, your graphics chip will have an easier job. Although you will not get the clearest graphics, the games will run smoothly after tweaking the display settings.
Change video settings in the game
The fps can be affected by almost every setting in the game. If your PC is not running the game as smoothly as you like, you can reduce video settings in the game. However, some settings affect the performance more than others, so you need information on the benchmark to target the video settings.
Update graphics chip drivers
The central controller of the type of gaming experience you have in your graphics chip. However, you can only get the true potential by using the correct graphics drivers. This single act can boost your fps in a significant way.
There are different ways to update the different graphics chip drivers; all you have to do is read up on your GPU manufacturer's upgrade method. To know the graphics chip in your PC, go to control panel > hardware and sound > device manager > display adapters.
Delete unused programs
Sometimes, the number of programs running in the background can slow the performance of your PC. A lot of these programs are primarily unnecessary and only lay waste to the PC's memory. When you remove such programs, it can impact your fps and boost your PC gaming performance.
Other ways to boost your PC gaming performance include:
Upgrading your PC's graphics chip: sometimes, your graphics chip is just so old and needs an upgrade. To increase your fps, you need to find out if your graphics chip is not out of touch already.
Upgrade the drive to SSD: SSDs are faster than other types of hard disks and can increase your PC loading time, resulting in a smoother gaming experience.
Upgrade your PC RAM: the higher your RAM, the more work that your PC can handle at once. Upgrading your PC RAM will increase the power and result in better gaming performance.
Conclusion
There is nothing as pleasing to a gamer as a smooth gaming experience. While console gaming doesn't boost the fps, PC gamers can also enjoy the freedom that comes with upgrading to suit the latest games. The fps is an essential aspect of gaming, and these steps will help you get more out of it, leading to a better gaming experience. You can trade computer for cash with us if you're not satisfied and buy or build another one.