How Much Does It Cost to Build a Gaming PC in 2020?
Jun 18, 2020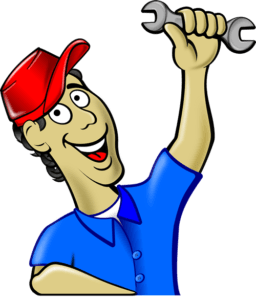 So, you want to build your gaming PC, but you down know how much it would cost. One thing you should understand is that there is no definite answer to your question. Building a gaming PC can set you back as low as $300 or as high as $2000. The real question is, what type of gaming PC do you want to build and what is the purpose for which you need one.
Here is a short list of the various gaming PC builds you can have.
Also a little guide to tell you what range of gaming PC your budget my build:
Budget Gaming PC ($300 - $700)
Building a budget gaming Pc\C means that you would have to compromise on performance for the sake of price. With a budget machine, you are likely to be able to play most new titles at a low to medium settings and still get playable framerates of 30 frames per second.
With $300 to $500, you can get components like the Intel core i5-9400F, Nvidia GTX 1660, a Gigabyte Z390 UD motherboard, 16GB of DDR4 RAM, a 500GB SSD, as well as power supply and a case.
Mid-Range Gaming PC ($700 - $1200)
A mid-Range Gaming PC, unlike its name, would actually allow you to play many games on medium to high settings while getting frame rates that are closer to 60 fps. The price range for a medium-Range gaming PC is around $700 to $1200. With a budget like this, you can get Intel 9th generation Intel Core i7 processors with decent graphics cards like the Nvidia RTX 2060.
High-End Gaming PC ($1200 and beyond)
If you are more than just an enthusiast and you have the budget to pay for a high-end PC, then you must be looking to spend around $1200 and above on your PC. To build a high-end gaming PC, you need powerful components like the 9th generation Intel core i9 processor, Nvidia 2080 Super, ASUS TUF Z390-Plus, and up to 64GB of RAM. With a PC like this, you are sure to be killing your enemies with ease, provided you have the skills to go along with it.
Conclusion
It can be seen that from the price range given above, the amount you spend on your gaming PC depends largely on your budget and what kind of components you are willing to buy. However, we recommend that for you to enjoy your gaming very well, you should at least spend $300 on your new computer. With $300, you can be sure to play most games at low to medium settings depending on the requirements of the game. Also the more you invest initially the more you will be able to sell your computer for when you decide to upgrade to a newer one.