How Much Does It Cost to Build a Gaming PC?
Jun 18, 2020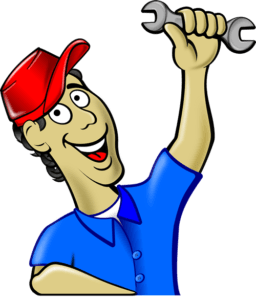 So, you want to build your gaming PC, but you don't know how much it would cost. One thing you should understand is that there is no definite answer to your question. Building a gaming PC can set you back as low as $300 or as high as $2000. The real question is, what type of gaming PC do you want to build and what is the purpose for which you need one.
Here is a short list of the various gaming PC builds you can have.
Also a little guide to tell you what range of gaming PC your budget my build:
Budget Gaming PC ($300 - $700)
Building a budget gaming Pc\C means that you would have to compromise on performance for the sake of price. With a budget machine, you are likely to be able to play most new titles at a low to medium settings and still get playable framerates of 30 frames per second.
With $300 to $500, you can get components like the Intel core i5-9400F, Nvidia GTX 1660, a Gigabyte Z390 UD motherboard, 16GB of DDR4 RAM, a 500GB SSD, as well as power supply and a case.
Mid-Range Gaming PC ($700 - $1200)
A mid-Range Gaming PC, unlike its name, would actually allow you to play many games on medium to high settings while getting frame rates that are closer to 60 fps. The price range for a medium-Range gaming PC is around $700 to $1200. With a budget like this, you can get Intel 9th generation Intel Core i7 processors with decent graphics cards like the Nvidia RTX 2060.
High-End Gaming PC ($1200 and beyond)
If you are more than just an enthusiast and you have the budget to pay for a high-end PC, then you must be looking to spend around $1200 and above on your PC. To build a high-end gaming PC, you need powerful components like the 9th generation Intel core i9 processor, Nvidia 2080 Super, ASUS TUF Z390-Plus, and up to 64GB of RAM. With a PC like this, you are sure to be killing your enemies with ease, provided you have the skills to go along with it.
It can be seen that from the price range given above, the amount you spend on your gaming PC depends largely on your budget and what kind of components you are willing to buy. However, we recommend that for you to enjoy your gaming very well, you should at least spend $300 on your new computer. With $300, you can be sure to play most games at low to medium settings depending on the requirements of the game. Also the more you invest initially the more you will be able to sell your device for when you decide to upgrade to a newer one.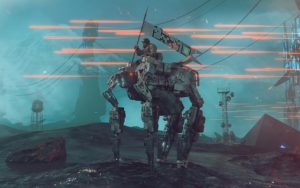 Are Desktops Better for Gaming than Laptops?
Hardcore gamers understand the excitement that comes with playing their favorite games on a large and high-resolution screen.  Most wonder if gaming laptops are not the better option as it would enable flexibility as well as other advantages.
The tech market has grown constantly on the sale of gaming laptops and it is not surprising with the front-line innovations like display resolutions, GPU, and high-speed processors. Laptops have become a reasonable option for gamers, it promises everything a hardcore gamer would need to enjoy a high-quality gaming experience.
Difference between Desktop and Gaming Laptops
Asides from the obvious difference everyone knows between a desktop computer and a laptop, they have major differences in the gaming areas. If you want to know which one exactly to choose, you need to understand its pros and cons.
Getting a gaming desktop will mean dragging wires and dealing with several hassles. A hardcore gamer will hardly be able to drag their desktop around wherever they go. Laptops are practically getting thinner by the day and even the heaviest laptop is still lighter than a gaming desktop.
Keyboard
Most gaming laptops use membrane keys and this cannot withstand continuous pressing down hard or for a long time. In this case, a mechanical keyboard is the best option and this usually comes with a desktop. This would limit even the best gaming laptop and how much you can twinge it to serve you best in the gaming experience.
Every component of a laptop is built-in, from the display to the processor, the keyboard, and the graphics card. And although this could mean you won't need to assemble your machine, it gives no opportunity to customize your computer.
Display
Most gaming laptops are 15 to 17-inches diagonally and come with full HD screens and 60 Hz refresh rates after your screen display affect your overall gaming experience because the point of submerging yourself into a different universe is to feel connected to it in every way possible. The only reason you can decide to pick a laptop instead is the portability but if you want to get stunning views and a wonderful gaming experience, the desktop is the best option.
The advantage of getting a high-quality gaming monitor is infinite and although it is possible to connect your laptop to an external monitor to experience a high-quality resolution, you might as well choose a gaming desktop. It will allow you to engage in multi-display gaming while using a laptop will only enable connection to a single external monitor.
Customizability
A gaming computer offers more customizability than a gaming laptop. A laptop is made to fit into one, it has no space to add additional components and since existing components are fixed, it's not recommended for anything to be added or removed.
While anyone with a fair understanding of computer systems and knowledge of the basics of hardware with some efforts can take apart a PC. With basic knowledge, you can tweak, replace and remove any component to suit your preference.
Sound
A gamer will know that the thrill of gaming is usually complete with a rich and clear sound output. A gaming desktop has different options where the sound is concerned, it has a volume that drowns out other noises.
Unfortunately, with a gaming laptop, the sound of the fan drowns out the speaker with its continuous whirring as it can get really loud due to heavy usage. This is so because gaming laptops need to power their fans at full power to maintain temperature.
Storage
Gaming or not, the RAM slots on most laptops are very hard to access, and usually, the only way you can get through is to take it apart. Although some laptops allow additional RAM to be installed, this is risky. It will also mess up your laptop's warranty.
On the other hand, a desktop allows you to install more storage in form of HDDs and SSDs with its multiple SATA ports which gives room for a better gaming experience.
Conclusion
You will always get a better gaming experience on a gaming desktop to a laptop. You can trade a laptop online for cash with us and use it to buy a desktop to game on. One of the biggest problems with gaming laptops is overheating. They heat up regardless of their inbuilt cooling pads and powerful fans because laptops are generally unable to withstand heavy gaming usage, especially over an extended period. When it comes to speed and performance; a laptop comes nowhere near a gaming desktop. Although the main advantage of a laptop remains its portability and lightness.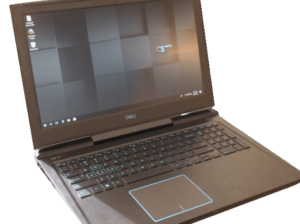 The Best Cheap Gaming Laptop in 2020
Finding the best performing machine at the lowest price is always a challenge. So what is the beast deal on a laptop this year?
The cheapest gaming laptop which offers the best gaming experience is the Dell G5 15 SE, the successor to Dell Inspiron Gaming Series (Pandora).
It is a very capable and pretty affordable gaming laptop that pretty much ticks many of the right boxes. The laptop comes with a combo of next-generation features, in-game frame rates, and game-changing battery life.
The Dell G5 15 SE is the cheapest high-performing gaming laptop this year for about $879.
The laptop runs an AMD CPU, which is the best way to get value and it also uses an AMD GPU. It is the first gaming laptop to combine both which is very impressive. However, the laptop build is not the best and this is not just about aesthetics but the material choice for the overall design.
Without much ado, let's have a look at the features of the laptop which makes it worth every penny irrespective of its questionable design.
Pros
Awesome CPU performance

Bright 144Hz display

Powerful gaming performance
Cons
Mediocre graphics

Chunky design

It is a bit heavy
Design 
The G5 15 SE is a simple-looking laptop, with the least fancy design. The few design flourishes are on the lid. It's a silver color with a metallic glow and carved by two vertical lines, with its Dell logo at the center.
The laptop is basic-looking, which might be appreciated as it blends in anywhere with its restrained look. However, if you are a freak for fancy designs, you may find this particular design too boring.
The size of the G5 SE is standard. Even though most laptops are now much lighter and thinner, the G5 doesn't follow suit. It is a bit bulky at 0.85 by 14.4 by 10 inches at 5.5 pounds.
This does not come as a surprise because making a PC slim is costly, so the money is better spent elsewhere to prioritize better performance and features.
However, this doesn't in any way mean that the overall build quality is horrific, the whole chassis is plastic but it is very firm and the keyboard is comfortable to type on with decent travel.
On the left is a mini DisplayPort, the power jack, a USB 3.1 port, an RJ45 Ethernet Port and also a USB Type-C port and on the right side, there are two USB 2.0 ports, one SD card slot, and headphone jack.
Display
The resolution is full HD, which compliments the more mainstream components in it. The 15.6-inch screen display is gorgeous, It also has a 144 Hz refresh rate which will make games look smoother. The picture quality is awesome.
Performance 
The laptop is equipped with an AMD Ryzen R7 4800H processor with 16GB RAM which made it work perfectly well tested with 40 chrome tabs and four 1080p videos from YouTube while Rockstar's Red Dead Redemption ran at the background.
When tested on Geekbench 5.0, the G5 scored 29,253 beating two 9th Generation Intel-based laptops, the HP 15-inch Pavilion Gaming notebook, and the XPG Xenia 15.
Even though the plain plastic design is a bit awkward, it comes with some advantages, one of which is heat management. On casual test, the underside measured about 106 degrees Fahrenheit but the plastic only mad it feels warm.
The Dell G5 15 SE has one of the strongest battery life seen in a gaming laptop, all thanks to AMD. It lasts a staggering 7 hours and 14 minutes.
Final verdict
The Dell G5 15 SE is the cheapest laptop offering such awesome gaming performance. It is an incredible mainstream computer, all thanks to the exceptional CPU performance.
But to be sincere, the GPU could be stronger, however, you may choose to spend an extra $250 to get the Asus ROG Zephyrus G14, this offers stronger GPU, longer battery life, and even brighter display.
Overall, the G5 15 SE's successes outdo the mediocrities, so it is easily one of the best selling laptops you can get for the price.