What laptops last the longest?
Sep 07, 2019

Story at glance:
Top lasting popular models in the US market. Pros and cons of getting and owning each one.
What are high-end laptop and how long do they last. Do they have a longer lifespan than lower tear computer? 
Which popular laptop models have the best batteries and why?
Easy and useful tips and tricks to make your laptop battery last longer. Taking good care of your battery will pay off with a longer life.
What laptops last the longest?
Laptops make life easier. I think that is a statement everyone can agree upon, but some laptops do it better than others. When you first get your hands on a new computer, you probably treat it with love and respect. However, as time goes on we might start to take our laptop for granted and treat it less gently. Fortunately for us, manufacturers build their products with this in mind. Most devices go through very strenuous rounds of durability testing and have their batteries tested to find a set life-expectancy.
With that in mind, if you need your laptop to work for long periods of time away from a charger and you don't intend to be so gentle, then this list is for you. To help you purchase your next laptop device, we've compiled a list of laptops ranked by battery life and overall build quality. (Listed in no particular order)
1. The Lenovo ThinkPad T480:
For most people, when you ask them about a durable and indestructible laptop they might immediately say "the ThinkPad"... which, they certainly aren't wrong. Lenovo's ThinkPad has been a staple for many schools and businesses that know their users might not know how to appropriately respect technology. The ThinkPad has a body that was designed to be durable for the military, withstanding extreme temperatures, significant amounts of dust, and serious drops. With a tested battery life of just over 17 hours, you're sure to be good-to-go for just about any workday.
While this may be the perfect laptop for anyone interested in this list, that doesn't mean it is without cons. The ThinkPad is tough... but you can't have tough without a little extra weight. With the battery inside the machine, this laptop weighs in at just under 4 pounds (3.98lbs), which may not seem like much, but against its competitors, it's a stark difference. The only other complaint many users of the ThinkPad come up with is that the screen is not as bright as other notebooks. If you're one to like very bright and vivid colors on a laptop screen then the ThinkPad might not be for you. On the other hand, if you want a nearly indestructible laptop that lasts all day, then look no further!
Sell Old LENOVO ThinkPad T480 14" Intel i7-8th gen laptop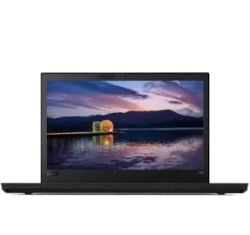 2. The Apple MacBook Pro 13":
Some people might disagree with this, but it's important to look at everyone's needs. There are some schools and businesses that like to strictly operate within a Macintosh ecosystem. Because of this, I think it's important that we really look at just how durable a Mac can be! When you think of MacBook's, you probably visualize this very thin laptop with a state-of-the-art user-friendly interface. Now, MacBook Pros might be thin, but don't let that fool you... these machines are built to withstand some pretty crazy drops and that brings me to my next point: build quality.
I think it's safe to say that Apple set a standard for laptop designers everywhere after the success of their first notebook products. In order to maintain this repertoire, Apple spared no expense. The MacBook Pro is clean, sleek, and built to last. If you were turned off by the ThinkPad due to its weight and screen, then this is the perfect alternative. This notebook features a bright and beautiful retina display and weighs in at 3 pounds. As far as battery life is concerned, it is shorter than the ThinkPad, but still boasts up to 10 hours of usable screen-time. If you are someone that needs durability in a notebook but don't want to slack on design, then this is the machine for you.
Sell Old Macbook Pro 11,1 13" 2014 A1502 MGX82LL/A 2.6 GHz i5 laptop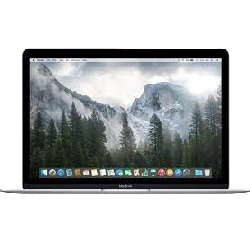 3. The Dell XPS 13:
If you didn't like the thickness of the ThinkPad and don't really want an Apple product, then this is probably the perfect laptop for you. The Dell XPS 13 has been a global favorite for college students everywhere. That's because this machine is built well, has a gorgeous display, and sits just below 3 lbs. (2.7 lbs. to be exact). The XPS 13 is also a favorite due to its consistency. As far as the XPS lineup is concerned, there isn't much to hate about this machine. It handles drops effectively, it's easy to carry around, and it performs a lot better than some might expect for a Dell notebook.
Even though all of that hardware is busy providing you a steady experience, it still manages to boast a battery life of 12 hours! This means that our ThinkPad is still the king, but it manages to beat out the MacBook Pro by 2 hours of usable screen time. Due to all these benefits, the XPS 13 has earned a rightful spot on this list.
Note: I did not recommend the 2019 version, the XPS 15, due to complaints about the device's performance issues and overheating problems. Even though this is not the latest model for the XPS lineup, it is still going to provide you with a robust and lasting experience!
Sell Old Dell XPS 13 9315 Intel Core i7 12th Gen laptop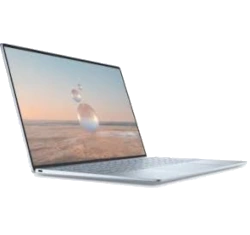 4. HP Spectre x360
Even though this laptop is a 2-in-1 (doubling as a laptop and a tablet), that doesn't mean it isn't built to last. The HP Spectre x360 features a premium design with a lot of character built in. Since this machine is a 2-in-1, it brings a lot of potential functionality to the user. The Spectre has a beautiful display and a very surprising battery life. With a battery life of just over 13 hours, it's the only other machine on this list that can hold a candle to the stats from the ThinkPad.
If you tend to be on the move and look for a very functional and durable laptop, then this 2-in-1 might just be your best bet. The only problem you may run into is price, but since the machine will last longer, consider it an investment!
Sell Old HP Spectre x360 16" Touch Intel Core i7-12th laptop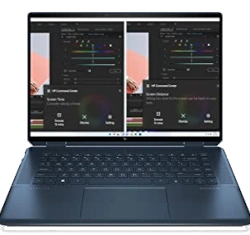 To conclude, we hope that this list made shopping for durable and long-lasting laptops a bit easier. 2019 has given us a load of options to pick from, but you can be comfortable with any notebook featured on this list. Remember, even if these options can get pricey, you'll be thanking yourself that you paid a little extra to avoid any repair costs you could've had with other less durable options!
How long Does a High-End Laptop last?
How long does a high-end laptop last? This was the question that you typed in your browser, really? ... huh huh? Go on… you don't just expect me to guess under what conditions you mean when you ask how long your high-end pc would last. Are you trying to say how long it would last in a contest or under a certain workload, or under a certain form of use? Are you talking about the general durability of the laptop or do you just mean its battery? 
In the end, I kind of figured that as a gamer that decided to buy a top of the line laptop for his gaming adventures or perhaps, I am wrong and you are a graphics artist or video editor. What this question really means is that, how long can I use this my awesome high-end laptop for before it is no longer relevant, performance-wise in the gaming or rendering world. I hope I am right with this one. And this will give you an idea when to sell laptop that you currently own and buy a new one.
I would love to focus on the gamers in this article, as I think it is for them that this question is the most relevant anyway.
What is a high-end (gaming) laptop?
So, for a laptop to be considered as high-end in the gaming world, it needs to be able to deliver the best performance at high frame rates, known as fps (frame rate per second), this is different from the fps that means first person shooter.
Frame rate per second (fps) that is regarded as acceptable in the world of high-end gamers is 60 fps. 60 fps is the magic number that you want to hit with your sweet new gaming laptop. At 60 fps, you can be sure that your gaming will be lag-free which is super important if you are a competitive gamer. If your framerate ever falls below 30 fps in any game, or maybe in a newer release, your laptop is now just an entry level laptop.
I am guessing for you to have bought a high-end gaming laptop, you know all about having a processor with high clock speeds, and at least 4 physical cores. A graphics card that can handle anything that is thrown at it and an abundance of fast RAM and SSD storage to prevent your laptop from having a bottleneck performance.
So how long does a high-end gaming laptop last?
I would say before now, it probably would have done a five-year run just fine without needing to upgrade more than just your RAM, but now the current number is 3 years before you begin to notice that some new title no longer hit 60 fps on your precious high-end laptop. Now don't get me wrong, your laptop might still be a gaming beast for up to five years but it might not be considered as high-end anymore after the third year. By the third year, you might have to upgrade your laptop to one with a faster CPU and GPU. The GPU is usually the biggest factor for upgrading as game developers and game gadget engineers are always pushing the gaming technology to the limit in terms of the amount of graphics they can deliver on your screen at once.
I hope this was helpful to you, and if not, then read it again from the bottom to the top. It just might make more sense that way. Go on, try it!

Laptops are more mobile, which makes them great and preferable over desktops for most people. However, some laptops are greater than others considering a variety of features. What most people look for in a laptop varies based on what it's going to be used for.  While others make the screen size a priority, some others consider the processing power more than anything.
However, when buying a laptop, one feature is a common consideration for everyone, and that's good battery life. No one wants to be in the middle of an important work when the laptop turns off. Battery life varies with each laptop model, and there are specific models that are top of the chart in this regard. Some of the models that top this ranking might come as a surprise to you, as they are not the usual suspect.
HP Spectre Folio
This 13.3-inch laptop is a reliable model. Its 18.5-hour battery life makes it attractive to users. Also, the HP Spectre Folio is fully clad in leather, which makes it stylish. It does most operations pretty well, although it lacks a dedicated graphics card. That disqualifies it as a gaming PC. It boasts Intel Core i7 processor, 8 GB of memory and 256 GB storage.
Sell Old HP Spectre Folio 13 Convertible Intel Core i7 10th Gen laptop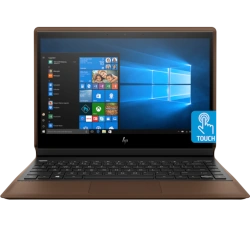 LG Gram 13 8th Gen
This laptop is one of the lightest laptops you can ever own and my personal favorite. It weighs only 2.2 pounds. The 13-inch LG Gram has a battery life of 16.25 hours. It harbors an Intel Core i5 and i7 processors, 8GB of memory, and 512GB of storage.  Although, it might seem too light and flexible when you hold it, but that greatly enhances its sturdiness. The LG Gram has one of best battery you can find anywhere.
Sell Old LG Gram 13 Intel Core i7 8th Gen laptop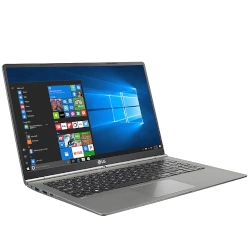 Apple MacBook Pro 13-inch 
It's hard to make a list of best laptops in some manner and not include Macbook Pro. Apple has always been known for its good battery life. The 13-inch MacBook Pro stays in similar category as one of the laptops with the best battery life. It has an impressive 16 hours battery life, although a slight dip from its immediate predecessor in the MacBook Pro line, but still very impressive. This model comes with an Intel Core i5 processor, 8BG of memory and 512GB of drive storage.  
Sell Old Macbook Pro 13 15,2 2018 Touch Bar A1989 MV962LL/A laptop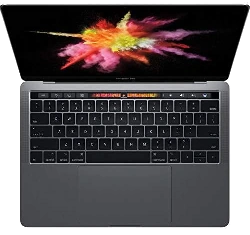 Microsoft Surface Book 2
The Microsoft Surface Book 2 is a unique laptop, as it is a two-in-one detachable. This means that you can remove the keyboard and use it as a tablet. The Microsoft Surface Book 2 has a battery life of 16 hours when browsing the web, and 10.25 hours when watching videos. It comes with an Intel Core i5 processor, 8GB of memory, and 256 GB of drive storage.
Sell Old Microsoft Surface Book 2 laptop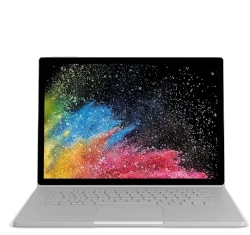 Dell XPS 15 (2019)
The Dell XPS 15 is a 15-inch notebook, which makes it the largest on this list in terms of size. However, in terms of battery it lasts for 14 hours while browsing the web. In addition to its good battery life, it comes with an Intel Core i7, 16GB of memory and 512GB of solid-state drive. It has a dedicated Nvidia graphics card, which helps with games and graphics.
Sell Old Dell XPS 15 7590 Intel Core i7-9th Gen laptop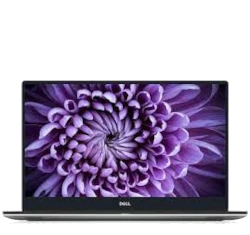 How To Make Your Laptop Battery Last Longer?
Laptop owners usually have a problem with batteries not lasting as long as promised by manufacturer. Many times, the reason for this is our inability to pay attention to some seemingly insignificant, but very vital details regarding the usage of our laptops. Here, we are going to look at the measures to take to ensure the laptop battery lasts longer. Because a laptop with bad battery looses it's mobility and majority of it's usage goes away. Then you're left with either buying a new battery, if you can replace it. Otherwise if the battery is sealed inside you will likely decide to sell your laptop and buy a new one, which might put an unnecessary stress on your budget.
Here are tips to make your battery last longer.
Enable Battery Saver Mode
Laptops come with a variety of options when it comes to the selection of power performance plans. You can access these plans when you navigate to the battery or power options, which are located at the bottom right of the laptop's home screen.
Some plans elongate the life of the battery, which usually has titles such as "power saver plan," "balanced plan," and varies according to the laptop make. When you subscribe to these plans, it reduces the laptop's performance and processor speed, but it is hardly noticeable, except so many applications are open on your laptop.
Avoid opening too many applications.
Many times, we find out in the course of using our systems that there are so many applications we start up and left in the background even when we are no longer using them. For you to make your laptop battery last longer, you must pay close attention to the applications you open. Always ensure that you close them as soon as you finish using them.
In critical situations where you need your laptop battery to last longer, you should avoid applications such as gaming and networking apps as they consume a lot of battery power. Additionally be careful when opening unknown applications because that's one way your laptop can catch a virus. 
Putting it on airplane mode
Internet and network connections play a huge role in shortening the life span of your laptop battery. It is advisable to turn off your Wi-Fi, Bluetooth, or any networking components if you want your battery to last longer. To avoid the stress of locating every single network connection on your laptop to turn it off, it just put it on airplane mode.
Airplane mode is a state in which all internet and network connections are automatically shut down and is usually found in the Network & Internet window in your laptop's control panel or settings.
Adjusting your display options
Apart from the fact that lowering the brightness of your screen enhances battery life, medical studies have shown that bright lights can negatively affect your eyes. Therefore. it is important to dim the light emanating from your laptop screen. Also, it would be best if you put your laptop on sleep any time you are not using it. It also goes a long way in conserving your battery.
Additional tips to improve your battery life
Avoid using peripherals like microphones, webcams, and any other externally connected devices. Ensure to keep your laptop in an environment with average temperature i.e., not too cold and not too hot.
Avoid leaving your battery to completely run down and charging your battery for an elongated time. Unplug it from the charging point when you see that the battery is full.
As you apply these tips outlined above, you will be able to eliminate the issue of your battery running down before you. And if your laptop's battery reaches the end of its life please be sure to dispose of it properly.
3 Most Indestructible Laptops
Looking through the latest offerings in 2019 laptops, size and weight are some of the most prominent laptop selling features. Computer manufacturers are taking advantage of the latest in technology to cram more and more power into a smaller space. This is fantastic if you are lugging around your computer wherever you go. But, if you use your machine in environments where there is a high potential for drops, bumps, splashes, or other computer-killing factors, size and weight may not be the most critical factor in your purchase decision.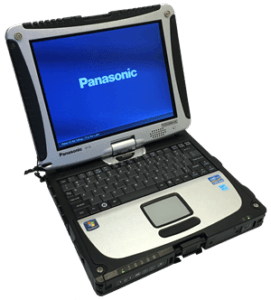 Here are some machines that can handle almost everything you can throw at them.
Dell Latitude 14 Rugged Extreme
This might be the most durable laptop on the market, but it doesn't come cheap. The highest spec machine with all the options clocks in at over $6000. You can save some money by downgrading to an I3 chip and giving up some memory and storage, but you would still be looking at a $3000 price tag. However, you will get an extra workout at no charge - this machine weighs in at over 7.8 pounds.
Dell offers add-on features that make sense for an offering in this class like an encrypted hard drive, rubberized keyboard, fingerprint reader, mobile broadband, and dedicated GPS.
Sell Old Dell Latitude 14 Rugged Extreme i7 laptop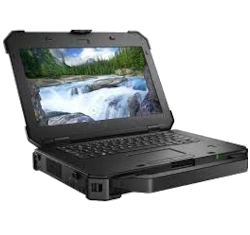 Panasonic Toughbook CF-53
Tempted by the flexibility of a 2-in-1 laptop but afraid it won't last more than a few minutes in a harsh environment? Panasonic's Toughbook CF-53 combines a tablet and a laptop into one field-ready design. The tablet slips out of the case for ultra-portability and docks back in when you need the keyboard. You are still going to shell out big bucks for this one with a starting price over $3000.
Panasonic offers many of the same add-ons as the Dell and adds some more modular extra like a barcode reader and even a serial port.
Sell Old Panasonic Toughbook CF-53 laptop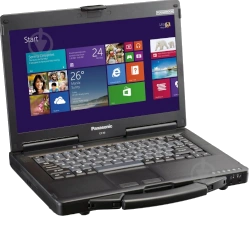 ASUS VivoBook W202NA-YS03
Need a rugged laptop but don't have thousands of dollar lying around? If you think you can avoid many drops of more than a couple of feet and don't plan on actually letting it fall into water, this ASUS VivoBook might do the job. ASUS designed this machine for something even tougher than the toughest job site, school classrooms. Created for hands that tend to bump and drop things, ASUS claims military spec durability with rubber guards and even a spill-proof keyboard. It comes preloaded with Windows 10 in S mode, which isn't great if you need a true laptop experience but you can upgrade to Windows 10 Pro at no extra charge. You can pick one of these up for under $300 but don't expect it to be a powerhouse. It runs on a 2.4 GHz Intel Celeron processor and comes with 4GB of ram and a tiny 64GB of flash storage.
Of course, it is the lightest of the bunch, weighing in at a mere 2.6 pounds. It doesn't have any of the professional field add-ons like the Dell and Panasonic, but you could buy about 10 of these before you get to the base prices of the beefier options.
Sell Old ASUS VivoBook W202NA laptop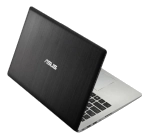 Do Macs last longer than PCs?

The comparison between a MacBook laptop and other PCs has been an age-old argument that isn't going to stop anytime soon. While some people prefer Apple's laptop because of its premium build and design, others enjoy the freedom other laptops gives them. Each OS – IOS, and Windows has its pros and cons, but today we won't be talking about all of them. What you will be discovering today is which computer lasts longer.
When you say last longer, there are two main aspects this can fall into. One aspect is the lifespan, and the other is the battery life. Today, I will be answering the question "do Macs last longer than PCs" by discussing these two aspects.
How long is the lifespan of a Mac?
Now there are numerous factors that determine how long a MacBook will last. Factors such as how you use it, external faults, and how long it takes to get outdated.
According to this experiment, a MacBook laptop has an average lifespan of three to four years. This is quite fair, but I expected it to last longer due to its premium build. This means if you buy a Mac Computer today, in the next four years you should be ready to purchase another one.
How long is the lifespan of a PC?
This is also determined by the factors I listed earlier. A regular laptop has a lifespan of five years. Five years to use your laptop before it gets outdated is a reasonable amount of time.
Therefore, if you are asking if Macs last longer than PCs, the answer is NO. I guess PCs have won this round. Now let's assess both computers in battery life.
What is the MacBook longest battery life?
For this aspect, I'll compare the longest-lasting MacBook with the longest-lasting PC.
The MacBook 15 Pro is the Mac computer with the longest battery life amongst the Macs that have ever been released. It lasts up to 11 hours and 57 minutes which is roughly 12 hours. Previous Mac models barely made it to 10 hours. This is impressive for a laptop as it can last you throughout most of the day. Now, let's take a look at the laptop with the longest battery life.
Sell Old Macbook Pro 15" 2014 A1398 MGXA2LL/A laptop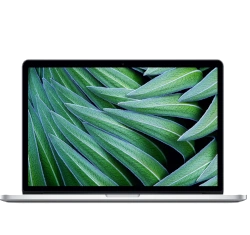 What is the laptop with the longest battery life?
The laptop with the longest battery life is the Lenovo ThinkPad T480 which can go for as long as an incredible 17 hours and 19 minutes. This record is about 5 hours 16 minutes more than the MacBook 15 Pro. Once again, PCs beat Macs to the longest battery life.
There the answer to the question, "do MacBook battery's last longer than other Laptop Battery's?" is NO.
In both aspects, the answer is NO.
Now, this isn't to discourage you from buying a MacBook; I'm just merely stating facts. You can go for any computer of your choice – whether it's a MacBook or Dell or Asus. It all depends on what you will be using it for and your preference.