5 Things to Avoid when Buying a Laptop
Dec 27, 2022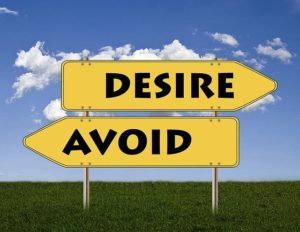 There are certain factors you should bear in mind when you are buying a laptop. These factors are things you need to look out for in a laptop you are buying and what you should avoid as you go about purchasing a laptop in 2020. When a PC or a laptop is not giving you the expected result, it makes your work more difficult and could be frustrating.
Here, we have not just compiled names of laptops that you should avoid because every single laptop is unique adn presents different value to a different people. It could be a little be harsh to say you should avoid that laptop. However, we have compiled some characteristics of laptops you should avoid in 2020.
Laptops that are heavy 
Laptops generally are not stationary as they are meant to be moved from place to place. You would need to carry your laptop from your home to the office, on a road trip, etc. Once the laptop is not easy to carry about, it becomes a burden to you.
If you buy a laptop that is heavy, when you need to carry your laptop along with you, you begin to think of the stress involved in carrying that much weight around. Thus, we advise that you should avoid laptops that weigh anything above 2.6 pounds.
Laptops without SSD
Laptops without the solid-state drive (SSD) will give you the headache, as the SSD enables the PC to load faster and better. With the large files that we interact with daily, without SSD, your laptop might take ages to load an application or even boot. Having an SSD in 2020 is nothing special as they became cheap. But not having one will give you a headache.
Laptops without Biometric security
With the global increase of hackers in the world today, getting a PC that still uses the conventional password is not a good idea. The moment you have a laptop that comes with a biometric or fingerprint verification system, or even a facial lock system, you are guaranteed to have your personal and business files in your laptop better secured.
Laptops with only mouse and keyboard as input
In the world today, everything is getting faster and easier with technology making that possible. Thus, it would be best if you avoided laptops with the conventional use of mouse and keyboard. Even if they give you what you want, there are other ways to do the same thing in an easier and faster way. Thus, be on the lookout for laptops with a screen that receives touch prompts as smartphones do and voice commands.
Laptops with poor battery life 
Strong battery life is essential for your daily use of the laptop. Thus, it would help if you avoided laptops that have low battery life. Any battery that cannot serve you for up to 12 hours of use is what you should avoid in 2020.
Don't fret if you already picked up a wrong machine. You can easily sell your laptop to us and purchase your dream computer next time.
Best places to buy used laptops in the US 

If you have a tight budget and you require new gadgets like laptops to meet targets and deliver jobs, you can get a bargain by getting an already used laptop for a lower price rather than getting a new one. Some laptops, such as the MacBooks and Ultrabooks, do hold a secondhand value in the market. They could help save you from paying too much for new ones.
The best places that sell used laptops in the US depend on your location and area you live in. The right thing to do would be to inspect the goods before making a down payment. When that can't be the case, and you cannot make that happen, then you can buy from any of these sites with the confidence that they have a buyer protection policy. Some of the place to check for used laptops include;
The highly popular site eBay is one of the internet's most recognized online auction site where you can get any type or model of laptop you need at any time. This website allows users to search for products by brand name, price, or even pick of the year.
You can also search based on some computer-related metrics such as processors, storage capacity, screen size, RAM, and a whole lot more. You could choose to search by manufacturer and seller or by degree i.e., new or refurbished models, or you can stick to the lowest prices to meet up your needs.
Facebook, as at this stage of life, has become more than just a social network. It's more of a community of people gathering every day to improve their lives in one way or the other. It can also be regarded as a growing marketplace too. The company made use of its massive user base to create a marketplace where users can list and find whatever items are for sale within their location.
All you need to do is search for what you want by typing in the search bar or search by group to get the exact detail of what you want. You can also adjust your search using a filter option to change your price or location to cover a broader area.
You're advised to crosscheck every detail of whatever you want to buy before purchasing as they cannot verify the Genuity of some of the deals. You can join some local buy/sell groups where items are discussed to get proper information about what you want.
This is a classified ad site that works just like the Facebook Marketplace. The only difference here is you do not need a Facebook account to gain access to their data. All that's required is a working email address, and you can get any information you want.
Gumtree is quite popular in the UK with a big expanded database in the UK and the US. It has enjoyed success in other locations such as Asia, Australia, and some parts of Africa. Therefore, users can access what's on sale by category, price, model, or manufacturer.
Once you've put in the area to search, you can modify it easily to cover more scope if you didn't see what you're looking for. If you find the item you're looking for, you can mail the seller or reveal their phone numbers and give them a call. The sales on gumtree are between you and the seller, no third party involved.
You don't have to purchase a used laptop as there are many manufacturers offering laptops within your budget, except you have a heavy load of work that those laptops cannot perform before you can choose this option. There are many more sites that you could get used laptops for sale.
3 best laptops under $200 

We've gone past the era where people spend lots of money on buying laptops because of the availability of high performing laptops that have become cheaper than $200. These laptops are necessary for everyday tasks, but there are still tasks, they can't accomplish. So which of these laptops are the top three? Are they worth their price? Let's find out.
Before we dig in, you should expect not to play the latest games or perform a cumbersome task on these systems because their operating system was not built for such jobs. These laptops run on the lighter version operating system of our standard laptop. These laptops run on Windows 10 S and Chrome OS with entry-level CPUs and little than usual RAM and storage, which can't handle some of these heavy tasks.
These systems are small and lightweight, and its not-so-powerful hardware consumes less power than the bigger version laptops giving them a good battery life. These laptops can be used for frequent traveling, studying, or by anyone who wants a computer to send emails, edit documents, or any primary laptop task. This is how much they can do. However, if you're expecting the laptop to offer more, you will have to increase your budget and go through the price list of laptops to see what you can afford.
The following are the three best laptops under $200
The Lenovo S340 Chromebook is one of the top 3 laptops manufactured with the budget of the user in mind. This laptop offers users reliable battery capacity and robust performance systems all in one chassis. The laptop comes in black color and is less than an inch thick. It weighs 3 pounds, which makes it ideal for people always on the move.
Its keyboard is designed with big keys to make typing convenient and a large touchpad to control the cursor. The S340 has a 4GB RAM and 32GB eMMC storage which can be expanded by a memory card. With more than 8 hours of battery life, this system can be the best for your college kids or people who work mostly on the internet.
This is a super sleekly slim laptop with enough hardware to fulfill your daily tasks. This laptop can handle all necessary tasks, from editing documents to responding to emails to performing internet tasks. This obsidian colored laptop weighs around 3.6 pounds, which makes it easy to carry around. Its 14-inch screen is bright enough and displays every content with sharp detail.
An Intel Celeron N4000 dual-core processor powers the laptop to give it a sharp speed. Its internal memory is 64GB, while its RAM is 4GB. This helps it conducts all its operations smoothly. If you're not satisfied with the capacity of the internal storage, you can upgrade it with a memory card.
The Samsung Chromebook 3 is an upgrade to the excellent work Samsung did with the Chromebook 2 but with some necessary changes. The exterior of the Chromebook 3 is made of plastic with shiny colored finishing. The Chromebook 3 comes with an 11-inch display and an Intel Celeron processor that reaches 1.6GHz. It also comes with a 4BG RAM which is 2GB more than the Chromebook 2. There is a 64GB eMMC storage capacity to store whatever information or data you need. You can also upgrade it with a memory card if it's not enough.
These are the top 3 laptops under the $200 budget. These devices, if you've noticed, have the same hardware specs, so when you're going to make a purchase, you need to thoroughly check for what would suit you.
Best Laptops for College Students 

Recommending the best laptop for students can be the a somewhat complicated. Not all college students have the same use for a laptop. Therefore, the kind of computer that you might require as a college student or as a parent trying to buy a laptop for your kid that is just going to college will be based on the specific need of the student.
In this article, I will discuss the best laptops for college students in 3 categories: budget, gaming and programming.
Budget Option
Lenovo 15.6 Inch
This laptop is for the college student that don't have too much to spend on a laptop but still needs one for the day to day operation of their campus life. The Lenovo 15.6-inch laptop delivers the performance necessary to get you through your assignments and maybe video playbacks or picture viewing, some light browsing and light photo editing.
Specifications
CPU: AMD Radeon A12-9720P @ 2.7GHz
Memory: 8GB of DDR4 RAM
Storage: 1TB HDD
Graphics: AMD Radeon R7
Display: 15.6-inch Display (HD) @ 1366 X 768
Battery: 4 Hrs
Budget Option
Apple 13-inch MacBook Air
Of course, there are many college students out there that would prefer to have an Apple laptop at their beck and call, this recommendation is for them. It comes at the low price point for an Apple product at least. With the 13-inch MacBook Air, you can easily use the adobe suite that comes with this model for photography class.
Specifications
CPU: Intel Core i5 @ 1.8 to 2.9GHz
Memory: 8GB of DDR4 RAM
Storage: 256 GB of SSD
Graphics: Intel HD graphics (6000)
Display: 13.3-inch Display (HD) @ 1440 X 900
Battery: 12 Hrs
Gaming Students version
MSI GV62 8RD (200)
This model of MSI will help you run some games at high settings but definitely not the newest ones, if you want to play the newest game release at high settings while still having enough performance left for schooling, then you can opt for one with a Nvidia 1660 Ti  graphics card.
Specifications
CPU: Intel Core i5-8300H @ 2.3 to 4.0GHz
Memory: 8GB of DDR4 RAM
Storage: 1TB HDD
Graphics: Geforce GTX 1050Ti (4GB)
Display: 15.6-inch Display (HD) @ 1920 X 1080
Battery: 5 Hrs
Programming Nerds Version
DELL Inspiron 15
So, you are a nerd huh? Or maybe your child is, and you know for sure that he/she would need some really good performance juice while in school to help put out the ideas he or she has to the world. The Dell Inspiron 15 is the best option for you as this delivers well on performance and functionality. Your nerdy kids might also like games, don't worry this laptop is up to that task too.
Specifications
CPU: Intel Core i5-7300HQ @ 2.5
Memory: 8GB of DDR4 RAM
Storage: 256GB SSD
Graphics: Geforce GTX 1050Ti (4GB)
Display: 15.6-inch IPS Display (HD) @ 1920 X 1080
Battery: 6 Hrs