10 Must Know Tips Before Buying a Laptop in 2020
Mar 18, 2020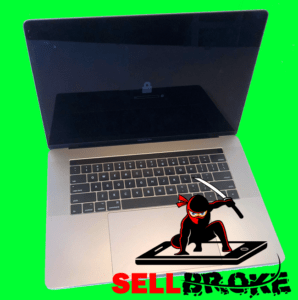 Buying a laptop can be sometimes stressful if you do not know the right things to look out for. Laptops are invaluable in today's world, and it will be unfair for anyone to lose the money they worked hard for while not getting the expected satisfaction. There are tips you must know before buying a laptop, and we have helped you to compile 10 of these tips, so you wouldn't fall victim of losing your hard-earned money on laptops that do not fulfill your needs.
Your Budget Matters
You must have a budget before proceeding to buy a laptop. There is a laptop for every type of budget, so it will be wise to know what you can afford before setting out. The purchasing power per person varies, same as the need. Deciding your budget beforehand helps to keep you in focus on what you really want. And keep in mind that places that sell laptops will try to advise you to purchase the most expensive machine you can afford so they make a bigger profit.
Processor Equals Speed
The processor determines how fast a system processes a task. You need a powerful processor for certain tasks to be smoothly executed on the system. Tasks like video editing and gaming need powerful processors for smooth execution. The Intel Core i7 series is an example of a super-fast processor.
More RAM More functions
The RAN (Random Access Memory) is the physical memory of a laptop which helps to speed up the processing of an application. For smooth execution of most tasks, you will need at least 4GB RAM.  For tasks that require heavy processing, you will need more than 4GB of RAM.
Hard Disk Is Important
The hard drive helps to keep your data, like videos, images, docs and other forms of data. The amount of hard drive space you need depends on how often you save data on your laptop. for fast execution of task, you need Solid State Drive (SSD), which might be quite expensive, but they are faster than the usual HDD.
Screen Size And Resolution
If you are the type that watched a lot of movies and play games on your laptop, you will need a bigger screen size that regular users like people that use it for office work and web surfing. Also, consider HD screens with anti-glare features, as it has better resolution. There are also touchscreen laptops, which brings more ease of navigation.
Design
Laptops with slim design, easy to carry around, are great. The design of a laptop has an effect of the price. There are also laptops that are designed to be used as tablets when needed.
Battery Life
Battery life is vital in a laptop. It helps you do a lot of work without interruption. Consider buying laptops with great battery life. Although, battery life also depends on how well you maintain the battery on a long run.
Which OS Do You Prefer?
There are different operating systems (OS). There is the Mac OS X that you can only get on an Apple MacBook. There is also the Windows OS. You must always check consider the pre-installed OS in a laptop before buying it.
Graphics Card
If you love to play games on your laptop, or watch high definition movies, then you need a high level graphics card. The graphics level you get depends on the level of the graphics card.
Does It Come With Warranty?
One of the most important things to consider before buying a laptop is if it comes with after sales service and warranty. There are laptop companies that have great warranty offers. You should explore that option.
When is the Best Time to Buy a Laptop in 2020?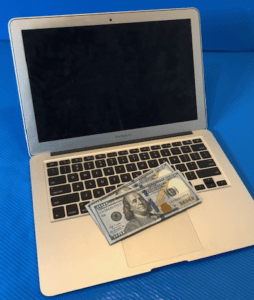 There is always the urge to buy a new laptop when the current one gets defective. However, there are strategic times to get the best laptop deals and save yourself a lot of money. The desperation to get a new laptop or lack of market knowledge can make you pay extra than you should. In this piece, I am going to give you the best times you can get a new laptop in 2020.
Firstly, if you are working with a budget, you have no excuse not to pay attention to this piece. You want value for your money, and want to get the best deal possible when you purchase a laptop. It is always worth the wait, no matter how much you think you need the laptop at that time.
You have to pay attention to strategic times in the year when new models are released, or stores offer slash prices on deals. When a manufacturer releases a new model, the previous models see a price drop.
Although, your current circumstance might determine how far you can wait. But, there is always a time close by to get a great deal for yourself.
Now, when is the best time to buy a laptop?
If your present laptop is not faulty, you should relax on purchasing the newest laptop in time every time. This will save you a good amount of money and you will still get to enjoy the features of the new laptop.
When there is a new model in town
If you are on a budget, what you want to avoid is paying a premium each time a new model is out. You might regret this as this same laptop might cost lesser in a few weeks. This is because a newer model might be out and the buzz will move to that pretty quickly, likewise a price drop. If you wait, you would have saved yourself hundreds of dollars at least.
These deals happen when laptop companies hold their live product event. For Apple, you could get these deals around September. This period, you see good deals on MacBooks. Microsoft also has theirs around October, and you see new models, which means the old models become cheaper. You will also find this type of event for Google around mid-October.
You should have information on the period your favorite laptop brand will host their live product event. You can always check their website and social media handles to get info on this.
Cyber Monday/ Black Friday
Black Friday is a great time to shop for any type of product you desire. It is a day where you get a great discount and the same goes for Cyber Monday, which is only three days away. You should target these days if you want to get the best laptop deals.
However, there is a better day for laptop deals between both. Black Friday is a capitalist Christmas event where you shop, and it started in the United States. Cyber Monday event only started 15 years ago on the official calendar, but it has been in existence for centuries.
However, Cyber Monday has proven to be better for laptop purchases over the years. Research has shown that people save more on Cyber Monday compared to Black Friday. If you want a TV perhaps, you could stick with Black Friday, as research has shown them to be cheapest on that day. But for laptop deals, it is better to wait until Cyber Monday.
Back-to-School (June to September)
Many people feel like this event can only be exploited by students, but that is not the case. Consumer research reports have shown that this period is as good as the November to December period in the best times to purchase a laptop.
The back to school rush because a slash in laptop prices and you should take advantage of it.
Now that you know the best times to purchase a laptop, there are some factors you should consider before you purchase.
Some of these factors include screen size, battery life, and price. Price is important as you need to get the best value for your money.
You need to research the market and compare prices before you trade your old laptop. Prices differ per store and there are discount events that happen at different stores.
Lastly, you should never forget to test any laptop you buy. The excitement of getting a slashed price might be high, but don't get carried away. You want to make sure everything is working fine.
Top 5 Business Laptops 2020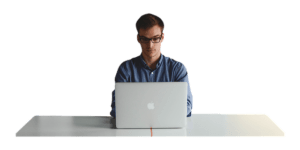 The best business laptops serve different purposes, from serving as a solid workstation for firms and companies to personal productivity machines. They are typically powerful, durable, easy-to-use, and secure.
There are several machines in the category introduced into the market each year. We review the best ones at each point and we have come up with our top five business laptops. These laptops give you comfort, great performance, and solid battery life. They are also secure and durable. The best business computers have good security chips, fingerprint sensors, and IR cameras along with military-grade durability.
There are great options in the market right now. Our favorite business laptop, however, remains Lenovo's ThinkPad X1 Carbon (8th Gen). Its good display, fast performance, and lightweight design, fast performance all contribute to this opinion. Another business laptop that gives the X1 Carbon a run for its money is HP's Elite Dragonfly. It offers great performance, solid battery life, a gorgeous look, and a lovely keyboard. The downside to it is HP's refusal to update the new CPUs. Another one is its higher cost compared to the X1 Carbon.
Apple represents well in almost every type of PC you want, and in this category, it is the new 16-inch MacBook Pro. It is a great option for users that need a lot of power for large files and simulations. It has a big Retina screen that comfortably displays multiple windows, and it gets a keyboard upgrade from its butterfly keyboard to the comfier scissor-style keyboard.
In this post, we take a look at the five top five business laptops you will find in the market at this time.
Lenovo ThinkPad X1 Carbon
Not much change went into the ThinkPad X1 Carbon, with the upgraded processor being the major one. It now has the 10th Generation Intel processor. It offers fast and excellent performance. You get two display options in the 4K and 1080p display, with the 1080p having a solid battery life. Everything is fitted into a lightweight chassis, weighing only 2.4 pounds.
The ThinkPad X1 Carbon has a sturdy design, top-notch keyboard, and lovely aesthetics. These factors contribute to its greatness among its peers and propel it to a high spot on our list.
It is going to take something extra special to beat the ThinkPad X1 Carbon is the business laptop category.
Sell used LENOVO ThinkPad X1 Carbon Gen 8 laptop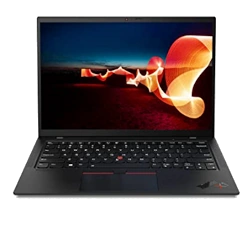 HP Elite Dragonfly
HP put a lot of effort into this, redefining what a business laptop should be. From its gorgeous chassis that has a stunning finish to its bright display and solid battery life, this business laptop is one that is hard to resist.
It can be converted into a tablet by moving its flexible hinges and it is easy to move, at a lightweight of 2.2 pounds.
While enjoying its stunning design, there is the bright 13-inch display waiting to please your eyes. It also offers fast performance, a comfy keyboard, and good security features.
Sell used HP Elite Dragonfly 13 G2 laptop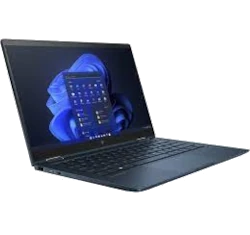 16-inch MacBook Pro M1 Chip
If you have been looking forward to a great keyboard in a Mac, this Mac is for you. Apple has ditched the butterfly keyboard for a scissor-styled one and this has greatly improved the tying experience in the 16-inch MacBook Pro. The display is also sharp and bright and it has slimmer bezels. It offers powerful performance through its Core i9 processor and AMD Radeon graphics.
A 1TB storage and 64GB RAM are available options. It also offers 11 hours battery life which stands tall among its competitors.
The downside is that it is quite expensive and it doesn't come with expected USB ports. However, it is a great laptop for creative professionals.
Sell used Macbook Pro A2485 16" M1 Chip laptop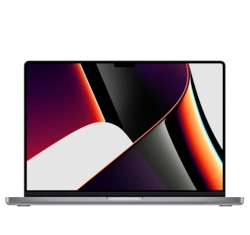 Microsoft Surface Pro 7
If you are looking for fast performance, a colorful display, and a good typing experience, the Surface Pro 7 is for you. The battery life performs purely when compared to its predecessor but it makes up for this with great performance courtesy of the 10th Generation processor.
The design doesn't change but it has a new USB-C port that can be used for charging and connecting devices. It has a highly responsive Surface Pen that can be used to take notes and draw.
Sell used Microsoft Surface Pro 7 i7-1065 G7 laptop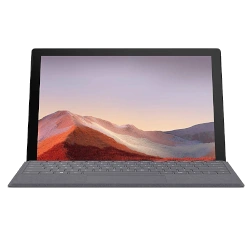 Lenovo ThinkPad X1 Yoga
This is the first ThinkPad to come in the all-metal form. It has a svelte design and a bright display. Battery life is solid and keyboard is comfy for typing. It is a great option for users that need a 2-in-1 convertible business laptop. If you don't like Apple you can trade your MacBook for any other brand.
There are numerous options available in the business laptop category. You want to look at the battery life, performance speed, and other factors unique to you before making a choice.
Sell used LENOVO ThinkPad X1 Yoga Intel Core i5 11th Gen laptop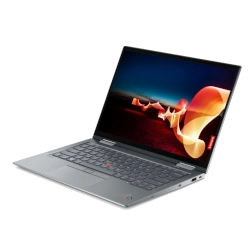 Top 5 Gaming Laptops 2020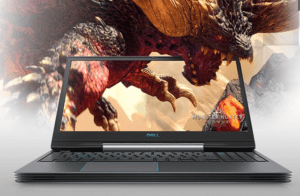 The year 2020 was filled with lots of ups and downs. But one thing that mostly counted as positive, was the tech releases that happened this year. There has been a lot of exciting new hardware for gamers and creators alike this year, and that could only mean one thing – gaming laptops have gotten significantly better.
We have taken the liberty of compiling a list of the top 5 gaming laptops that you should consider buying this holiday season for you or your loved one.
Alienware M17 R3
Specifications
CPU: Intel Core i9-10980HK processor
GPU: NVIDIA RTX 2080 SUPER edition
Memory: 32GB of DDR4 RAM
Storage: 2 x 1TB NVMe SSD
Display: 17.3-inch 4K IPS display
Details
Like everything made by Dell's Alienware, the Alienware M17 R3 is an enigma, and for many reasons, is the best gaming laptop in the year 2020, in our opinion. The R3 stands for the third generation of the Alienware M17 series, and with it comes the 10th Gen H-series Intel processor and the Super edition of NVIDIA'S 20 series GPU. In any gaming arena, the M17 R3 will be a formidable force to contend with, and to top it off, the design of the laptop might as well win the hearts of everyone in the room with its elegance.
For many competitive gamers, the downside might be the inclusion of the beautiful 4K display. We say downside because it means gamers would have to settle for lower framerates when playing with the M17 R3. However, the M17 R3 is perhaps the lightest desktop replacement on the market, and its 17.3-inch display provides a fully immersive experience. It makes sense that they would want to slap a 4K display on this beast.
Sell used Alienware M17 R3 Intel Core i9 laptop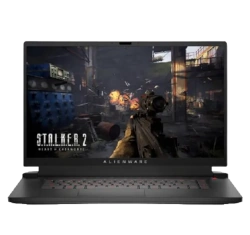 Asus ROG Zephyrus G14
Specifications
CPU: AMD Ryzen 9-4900HS processor
GPU: NVIDIA RTX 2060 Max-Q edition
Memory: 16GB of DDR4 RAM
Storage: 1TB NVMe SSD
Display: 14-inch FHD IPS display
Details
It is safe to call the Asus ROG Zephyrus G14 the MPV gaming and creators laptop of the year 2020. Throughout the year, we saw a myriad of ambitious laptops from several laptop manufacturers, and the Asus ROG Zephyrus G14 was able to maintain its position as perhaps the best multipurpose laptop of 2020.
Thanks to the AMD Ryzen 9 processor, the G14 can shred through both gaming and multi-threading tasks with ease. The AMD processor found in the G14 makes the laptop a very efficient laptop as its battery can last for up 11 hours, according to several battery tests.
Sell used Asus ROG Zephyrus G14 laptop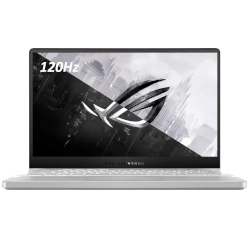 Gigabyte Aorus 17X
Specifications
CPU: Intel Core i7-i9 processor (10th generation)
GPU: NVIDIA GTX 16 - RTX 2080 SUPER series
Memory: Up to 64GB of DDR4 RAM
Storage: 1TB PCIe SSD and 2TB HDD
Display: 17.3-inch FHD IPS display (@ 240Hz refresh rate)
Details
The Gigabyte Aorus doesn't come with an aesthetic for everyone, and definitely not a price for everyone. In terms of performance, however, the Aorus 17X is as powerful as they come. With the 10th Gen Intel processors paired with the super edition of the NVIDIA GeForce RTX 2080, you are looking at one of the most powerful gaming laptops on the market. The 240Hz screen and a mechanical keyboard make it a complete gaming laptop, built like a tank.
Sell used Gigabyte Aorus 17X laptop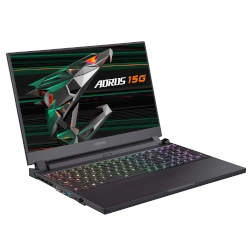 Asus Zephyrus Duo 15
Specifications
CPU: AMD Ryzen 9 processor
GPU: NVIDIA RTX 3080 SUPER edition
Memory: 32GB of DDR4 RAM
Storage: 2 x 1TB PCIe SSD
Display: 15.6-inch 4K IPS display (main) and 14.1-inch 4K ScreenPad
Details
Asus has been having a very good year so far with their gaming and creators laptops. It is no wonder they decided to make one that would serve gamers and creators alike well. The Asus Zephyrus Duo 15 immediately grabs attention with its dual-screen, but it has more than a pair of screens going for it. Under the hood is a 10th Gen Intel processor and a Super Edition of the 2080 GPU to match. Oh! Did we mention that both screens are 4K?
Sell used Asus ROG Zephyrus Duo SE 15 Ryzen 9 RTX 3080 laptop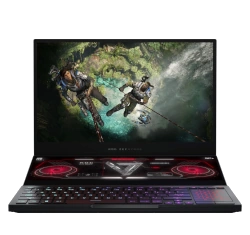 Asus TUF A15
Specifications
CPU: AMD Ryzen 5 4600H – Ryzen 7 4800H processors
GPU: NVIDIA GTX 1660Ti - RTX 2060
Memory: 32GB of DDR4 RAM
Storage: 1TB HDD or up to 1TB PCIe SSD
Display: 15.6-inch FHD IPS display (@ 60- 144Hz) anti-glare panel
Details
The second AMD powered laptop on our list is the Asus TUF A15. It would seem that Asus has discovered the secret of making really affordable and powerful gaming laptops using AMD CPUs. While the Asus TUF A15 is not as powerful as the Zephyrus Duo 15 or the Zephyrus G14 from Asus, it is still a force to be reckoned with. With the help of NVIDIA's powerful GPUS and a Ryzen 4000 chip, this laptop would tear through any game at Full HD.
Sell used Asus TUF A15 FA506IU Ryzen 7 4800H GTX 1660 Ti laptop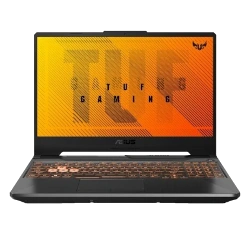 Final Words
This year might have been a roller coaster for many people, but at least in the gaming world, we have some exciting new tech to choose from. You can trade in laptops for cash with us and use to to buy the new models described in our article.
Top 5 MacBooks to Buy in 2020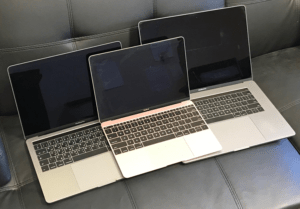 If you ask us if all of Apple's MacBook is worth having, we will say yes. However, each model has some differences. Apple stepped up their game in 2020 as they released their first self-made chip, the M1 chip, an ARM-based chip. This chip came with the latest 13-inch MacBook Pro and MacBook Air. The introduction of this chip gave these new MacBooks better performance and improved battery life. These new MacBooks are relatively cheap.
There are several options, like the 13-inch MacBook Pro that comes with Thunderbolt 3 ports. There is also a 16-inch MacBook Pro, but they still operate with Intel processors, as Apple is yet to give them the M1 chip. Before buying any of these MacBooks, you have to decide if their strengths are what you need, and their weaknesses are what you can live with.
The MacBook Air was regarded as underpowered, but it has since improved with the introduction of the M1 chip – making it one of the fastest extra-slim laptops in the market. In the world of MacBooks, it is perhaps the best for most Apple users. The design, performance, and battery life are all top-notch. The M1 chip also allows the Mac to use iOS and iPadOS apps, a first in the world of Macs.
And there is the MacBook Pro, which gives a more sustained performance. For all of the greatness of the MacBook Air, it is fanless. The cooling system in the MacBook Pro allows you to operate tasking programs for hours without fear of overheating. It also comes with the M1 chip, which means the speed and performance are top-notch.
There are good Intel-based MacBooks still in the market. In this post, we are looking at the top five Macs you can get right now.
13-inch M1 MacBook Pro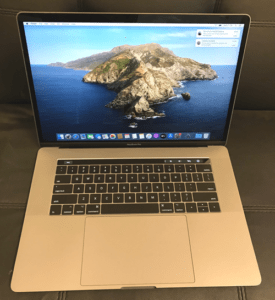 The new M1 chip MacBook Pro is a huge stride by Apple. This first-ever Apple made chip has boosted the performance level of this Mac, and it has greatly improved the battery life. The MacBook Pro boasts of a level of power that is more than what you will find in almost all PCs in the market – this includes some workstations. This level of power doesn't affect the outstanding battery life, which lasts for about 16 hours.
It also can run iPhone and iPad apps, and its image processing ability is top-notch.
This is arguably the best Mac you will find in the market right now.
Sell used MacBook Pro A2338 13" M1 Chip laptop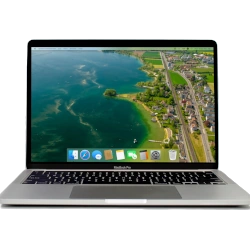 MacBook Air M1 Chip
In our opinion, the MacBook Air might be the best Mac for most users right now. Our opinion is influenced by the affordability, power, and battery life of this Mac. With the M1 chip, the MacBook Air has been completely transformed. It cost under $900 despite this power and ability. The battery life is great, lasting over 14 hours after a single charge.
It is portable and fanless, which means you can move around in silence.
Apple has done a great job on the MacBook Air, improving it in all areas while leaving it cheap.
Sell used Macbook Air 13 2020 M1 Chip laptop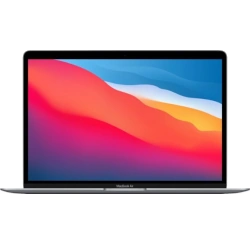 16-inch MacBook Pro
This is one for the professionals. The 16-inch MacBook Pro improved in different areas such as the display, speakers, and keyboard. It comes with a bit more weight but this is nullified by the lovely display. It houses so much power with its 9th Generation Core i7. It also has 8TB storage and 64GB RAM. It has AMD Radeon Pro 5500M graphics.
The 16-inch MacBook Pro might be expensive, but it is one of the best in the market if you can afford it.
Sell used MacBook Pro 16" 2019 A2141 laptop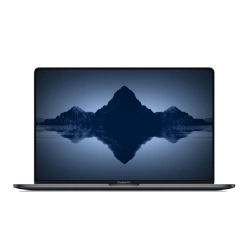 15-inch MacBook Pro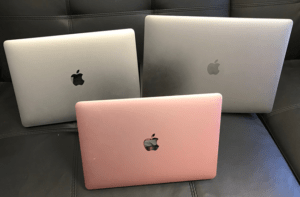 If you want great performance from an Intel-powered Mac without having to spend so much, you might want to look at the 15-inch MacBook Pro. It has been equipped with the 9th Generation Hexa-core processor and a 32GB RAM size. You don't have problems with graphics with its capacity for the Radeon Pro Vega 20 graphics.
A combination of these factors means the 15-inch MacBook Pro makes it into our top five Mac in 2020.
Sell used Macbook Pro A1990 15" 2019 Touch Bar laptop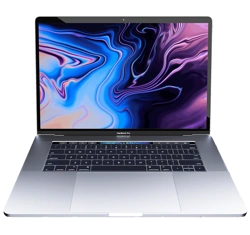 M2 13-inch MacBook Pro
If you were looking forward to a massive change in design, you should look away from the M2 13-inch MacBook Pro. You can trade older MacBook for this one. What it offers are improved battery life and outstanding performance. It offers a level of performance that handles 8K and 4K videos. It offers so much power while maintaining its portable nature.
There are individual factors you want to look out for when choosing a Mac. However, the good thing about MacBooks is no matter your choice, you are sure to get a laptop that delivers a professional performance.
Sell used Macbook Pro A2338 13 Touch Bar M2 Chip laptop