Laptop Brands with Best Warranty
Mar 09, 2020
Choosing from a wide range of laptop products in the market can be overwhelming, as there are many things you have to consider. You will have to select from laptop products from manufacturers that sell laptops such as Acer, Alienware, Apple, Asus, Dell, HP, Huawei, Microsoft, MSI, Lenovo, Samsung, and Razer. Product warranty is one of the factors you have to consider when you want to buy a laptop at a good deal.
Understanding product warranty
Product Warranty refers to the guarantee or assurance given by the manufacturer of a product to its customers. This guarantee involves the condition of the product, and the terms and conditions under which the manufacturer will undertake repairs or exchange the product if it does not function as correctly as it was designed.
Product warranty usually has specified terms and conditions under which it can take effect. However, product support doesn't have a limited time frame, and the quality of support customers of a brand can access primarily depends on the makers of a product.
Laptop brands with the best warranty
Considering the support and warranty of whatever laptop you want to buy is essential as it determines what future assistance and helps you can access in the case of a product malfunction or faults that might develop in the course of usage.
It is important to note that different brands have different types of warranties that they offer. These warranties have limited conditions, which means that the warranties can be nullified outside these conditions. The product manufacturers usually specify the terms and conditions.
Topping the list of laptop brands with the best global support and warranty over the last 12 months are Apple, Razer, Alienware, Dell, Samsung, Asus, Acer, and HP. Most of their products have a one year warranty, but their customers can subscribe to an extended warranty.
Part of Acer's warranty policy includes free shipping from their factory to the end-user after a repair or an exchange has been made. The user will, however, have to fund the shipping of the Acer laptop product to the factory.
Alienware laptop warranties can last up to five years, and the warranty is still valid even when the user upgrades the laptop memory and storage.
Extended warranty
An extended warranty is an insurance payment that the customers make to have access to repair services from the laptop manufacturers after the end of the standard warranty issued by the laptop brand. Extended warranty can last from one to three years, and typically covers for accidental damage during usage.
So far, Asus doesn't provide an extended warranty. Still, Apple accepts up to three years of the warranty extension. A. Added to its one-year hardware warranty, Apple delivers a 90 days phone support service.
Dell's extended warranty covers a limited range of its laptop products, and it provides free to and fro shipping between its factory and its customers during repairs or exchange.
HP and Razer provide the standard one year guarantee. Upgrading the storage or memory on a Razer laptop does not affect its warranty, and HP offers free to and fro shipping between its factories and customers as well as warranty extension.
Storage or memory upgrade voids the warranty on Samsung laptop products, but Samsung provides free to and fro shipping and extended warranty.
So whatever are your considerations for purchasing a laptop, we hope that the information on laptop brands with the best global warranty helps you to make well-informed decisions in your purchase.
HP Pavilion 15t vs Dell G7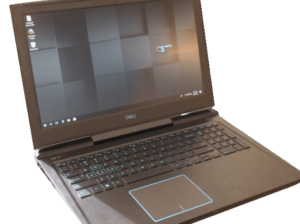 The HP Pavilion 15t is a gaming device that deals with modern games quickly on its 15.6 inches 1080 display thanks to its superb hardware. Users can enjoy playing games on this device and make use of its 144Hz refresh rate while being comparatively quiet. Its 16GB of dual-channel DDR4 RAM maintains good performance alongside with 256GB SSD.
The Dell G7 15 offers users mid-range gaming with high-end options. This is a 9th gen processor device that runs on Core i7 and GeForce RTX 2060 GPU options. It comes with a 15.6 inches 1080p 144 display and 16GB DDR4 dual-channel RAM. Which one of the two is a better selling laptop and why? Let's find out.
Pros and Cons of the HP Pavilion 15t
Pros
Impressive battery life

Attractive design

Good system performance

Capable 1080p gaming at high image-quality settings

Wi-Fi 6

Comfortable keyboard
Cons
Lack of Thunderbolt 3 port

Dim and dull display

Sluggish SSD

Weak audio system
Pros and Cons of the Dell G7
Pros
Complete Thunderbolt 3 port + SD card reader

Standard gaming performance and productivity

Good webcam
Cons
It is heavy

The screen could do with more colors

Relatively high CPU temperature
Performance and design
The

The Dell G7 15 7590 is another magnificent device in its rights. It comes with a 16GB RAM that fuels an Intel Core i7-8750HQ processor. The device also comes with a 1TB storage space so you can store many files. This device comes in one model of 15.6" display OLED screen that gives the device a perfect fit. The laptop has a display density of 263 PPI and comes with an NVIDIA RTX 2060 graphics card that makes it perfect and better for playing games than HP Pavilion 15-dk0052TX with its 12GB RAM. The cost of the Dell G7 device is at $1,117.38

Both laptops have a core i7 processor, but the Dell G7 15 7590 has a better CPU performance with a speed of 2.2 GHz, which is nowhere near what the HP Pavilion's 15-dk0052TX's laptop has which stands at 2.6 GHz clock speed. The Dell G7's CPU also has a cache of 9MB, which is not near what the pavilion has at 12 MB cache.

 
Final verdict
 

The Dell G7 15 has a subtle design that comes with a decent all-round performance, but its competitors offer a more decent and colorful screen and sound quality. For what you're paying for, you won't be disappointed with its level of performance.

The HP Pavilion 15t is, without doubt, a good gaming laptop for its price. Beneath all that lovely exterior, you get reliable overall performance and over 6 hours of battery life. Its keyboard is quite comfortable to touch; however, the sound system and display can be found lacking and not suitable for a gaming laptop.

 
3 Best Laptops For Programming in 2020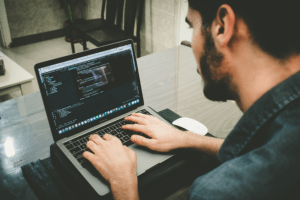 As a programmer, you want to buy a laptop that is powerful to execute demanding tasks. It helps to handle the workload that comes with other tasks like image editing, as you will be assured that your laptop will not fail under pressure.

 

There are factors to consider when going for a programming laptop, especially when you want more from the laptop and not just the basic duties.

There is a lot of figures and alphabets involved in coding, and you will need to read through the code and make GUI adjustments from time to time. This is why you need a comfortable screen size for eyes.

 

A good programming laptop should have sufficient RAM memory, at least 8GB. For the processor, the minimum level you should consider is the Intel Core i5, as you will be guaranteed a good level of performance especially when doing jobs that require a lot of background coding. Lastly, you will need one of the best keyboards as coding requires a lot of typing. A comfortable and sensitive keyboard will save you a lot of stress.

 

Looking at these factors, we have come up with the 3 best programming laptops for you.

 
HP Spectre X360
 

The HP Spectre X360 is one of the most stunning laptops around. The build is high quality and it is aesthetically pleasing. The level of quality craftsmanship put into it is applaudable, and you it is always alluring for everyone who lays their eyes on it.

If you are looking for a laptop that refused to compromise on performance for looks, then the HP Spectre X 360 is for you. The laptop is not only good looking, but also great on the inside.

The visuals are excellent as it comes with the powerful Nvidia GeForce GTX 1050 Ti graphics card and an almost borderless 15-inch UHD display. It has the powerful 8th Generation six-core Intel Core i7 processor and comes in a variety of 8GB or 16GB RAM depending on your choice. It has a great battery life, which is befitting. The only issue you might encounter is the price, as it is on the high side.

 
Huawei Matebook 13
 

The Huawei Matebook 13 is a laptop that nicely combines affordability with performance. For a modest price, you get the level of power you need to perfectly carry out programming jobs as it comes with the 8th generation Intel Core i5 – i7 depending on your choice. It is light in weight and slim, which makes it easy to move around with. The 13-inch display is bright and has a high resolution. The only downside to it might be the limitation to 8GB of RAM.

 
Lenovo Thinkpad X1 Extreme
 

Talk about power, a wonderful display and great user experience and you will be describing the Lenovo ThinkPad X1. It has a RAM capacity up to 64GB, depending on your choice. It also has up to the 8th generation Intel Core i7 for processor options. It comes in a glorious 4K screen and has an admirable graphics card. It might be too heavy for someone on the move and it is expensive, but worth the price.