A Laptop Guide for Creators: Everything You Need to Know
Oct 15, 2020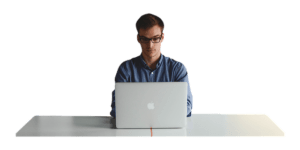 Content has become very important due to the digital nature of the world. Creators now have to come up every day with fresh content. In times past, creatives banked on PCs for work due to the low performance and memory in laptops, as well as overheating in some cases.
But in recent times, laptop manufacturers have improved on these components. You can now get laptops with high power CPU and GPU. These manufacturers now specifically produce laptops to serve the needs of content producers.
However, in a world now filled with such computers, you have to choose carefully. You need to know the components to look out for when buying a laptop for such work.
Here is a guide for you!
CPU
You need enough power to ensure smooth performance
This is one of the most important features you need to pay attention to as a content creator. It determines the speed at which your laptop loads images. In most laptops, you will find the Intel Core series. At the moment, there are core i3, i5, i7, and i9 in the Intel CPU series. The performance gets better as the value increases, with the i9 being the best currently.
Intel launched its 10th generation CPU in April 2020, which is better than other versions.
The quantity of clocks, thread, and cores differentiates each CPU. If you are a gamer, you would need to pay more attention to the clocks, as you will need it more to run a single program. For designers, the cores are more important.
Screen
Good color accuracy and color clarification is important in a content creation laptop
A high level of performance isn't the only important thing in a content creator's laptop. You will need to have one with good color accuracy and a variety of colors. Laptops produced for content creation pay more attention to color calibration, but you have to be informed to choose the best one for you.
If you want more finesse, you should go for 4k UHD resolution over Full HD. For gamers, pay more attention to the refresh rate. A laptop with a higher rate than 144Hz is great for gamers.
Graphics Processing Unit (GPU)
You need relevant GPU series for the type of job you want to do
The GPU is basically in charge of image processing. Graphics designers need a laptop with a discrete graphics card.
Content creators generally need their laptop GPU to be at the GTX level at the least. For better hardware capacity, go for the RTX series. It is great for 3D rendering, as well as animation design, and will be that way for at least two years. The MX and GT series are out-of-date, you should avoid them.
Memory and Storage Space
High storage capacity will make your job speed faster. SSD is also important
You must have enough memory if you want to run 2D/3D designs. Failure to have adequate memory will lead to software not running, regardless of the quality of the CPU/GPU. For graphic design, your laptop requires 16GB RAM at least, while 32GB RAM makes it better.
You spend less time accessing tour creation with a high storage speed. You also need a high amount of storage to store your numerous works. You should go for a laptop equipped with SSD. You should ensure that it is high-speed M.2NVMe. If you combine this with the PCIe Gen3 x4, you get a higher efficiency rate compared to the normal hard drive type.
Heat Dissipation:
Good heat dissipation will ensure good performance and prolonged life cycle
Overheating is bad for your laptop. As a content creator, you need to ensure you don't get a laptop that overheats, as this will affect the performance. A lot of waste heat is generated by the CPU and GPU chips during high performance. If the heat level gets too high, underclocking will occur and your laptop will lag or crash.
Heat dissipation is important in ensuring high performance in your content creation laptop. It also ensures a prolonged life cycle for your laptop.
Conclusion
These details revealed are the basic components needed in a content creation laptop. Although there are other details you should also consider, such as battery capacity allowing for longer use on the go.
You also need one with an ample amount of USB ports, as you might want to connect a lot of peripherals to get your job done. You can trade a laptop with us for cash to buy the one you need.