5 Things You Should Know Before You Buy a MacBook
Aug 14, 2020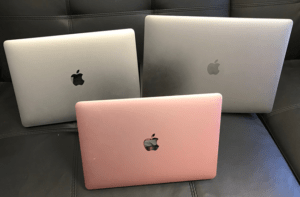 This year, we finally have a MacBook line up that I am pleased with, thanks to its new design, 10th Gen CPUs, and the magic keyboard.
If you need to buy a MacBook or upgrade from a previous model, then you should read the few things I noticed about this lineup and how it might affect your decision.
What do you really want to do with your MacBook?
The first thing you should know before you consider buying a new MacBook in 2020 is what you want to use it for.
A MacBook for a everyday use or for a student,  isn't the same MacBook a graphic designer or video editor needs for their work.
So, before you start looking to get one, be sure of what you will be using it for.
Always check Apple refurbish store
Asides from used laptops, Apple's refurbished store is where you will find the best deals for a new MacBook. Most of this year's lineup is on Apple's refurbished store and are going for huge discounts. Don't let the word 'refurbished' scare you, they are just as good as the new ones. Apple buys back MacBooks in trades for new devices and makes sure that they work as new. They also come with 1 year warranty.
The 13-inch MacBook Air offers the best value for money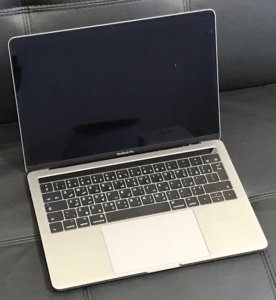 The 13-inch MacBook Air offers the best value because, for $1000, you get a 2-core i3 processor, 8GB RAM, 256 SSD, and two Thunderbolt 3 ports. It also comes with the magic keyboard, which feels way better than the butterfly keyboard in previous models. This is a feature that is also present in the other Apple laptops.
If you are looking to enter into the MacBook ecosystem without spending too much while still having a laptop that can take you through basic office tasks, then the 13 inch Air is perfect for you. Its performance is good enough to handle anything you throw at it except gaming and things that require a higher GPU.
One of the reasons people also buy a MacBook Air is because of its lightweight. However, don't let that discourage you from getting the better performing Pro models. It's lighter than the MacBook Pro on paper, but you'll barely notice the difference when you hold both of them.
Battery life on the MacBooks
Battery life is similar in all models. The 13-inch MacBook Air lasts for 9.5 hours, the 16-inch MacBook Pro and the 10 Gen 13-inch MacBook Pro last for 8 hours, and the base model of the 13-inch MacBook Pro lasts for 8.5 hours. The battery life of this lineup is sufficient to last you throughout the day.
Sound quality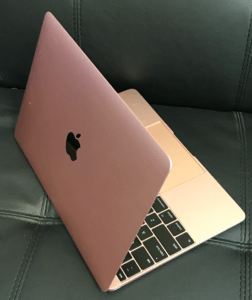 The speakers on this year's MacBook lineup is better than any speaker you'll find in the laptop market. The 16-inch MacBook Pro has the best speaker of the four laptops, followed by the 10th Gen 13-inch MacBook Pro, it's base model, and lastly the 13-inch MacBook Air. S, if you're into sound quality, you know which one to go for.
User configuration issues with MacBooks
You can't upgrade a MacBook's specs, and that's one downside of Apple laptops in general. Everything is soldered to the motherboard, so if you happen to need a more RAM or more SSD space down the line, you will have to trade your MacBook for a new device. This makes user configuration impossible, so bear that in mind if you're just starting your journey with Apple laptops.
Expensive repairs
Another downside of MacBooks is their repairs are usually expensive. You can't fix one component of its motherboard because they're soldered together. They are even hard to open. If anything gets damaged or faulty, you'll have to change the whole thing, which is ridiculously expensive.
A note on the MacBook Pro 13-inch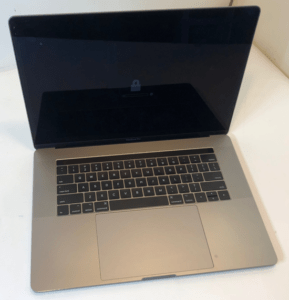 The 13-inch MacBook Pro 2020 comes in many variations, but I will only be talking about the two distinctively different ones.
These are the 8th Gen Intel version and the 10th Gen Intel version.
What differentiates these two laptops from the Air is they have a brighter screen and a better processor. If you don't need those two things to get along with your day's job, then just settle for the MacBook Air.
The 8th Gen base model costs $1300. If you're into photography, music production, app development, or web development, then this is the best MacBook for you. It will handle all the apps you need to do your job effectively without any lag.
However, if you're into stuff that needs a high performing GPU, then you should get the 10th Gen model.
This model costs $1800, which is $500 more than the base model. For that price, you get a faster processor, better speakers, more RAM (16GB), more space (512GB), two extra Thunderbolt 3 ports, a vent at the side for better cooling, and two fans – compared to the base model with one fan.
Sell Macbook Pro 13 2013 A1502 ME867LL/A 2.8 GHz Core i7 256GB laptop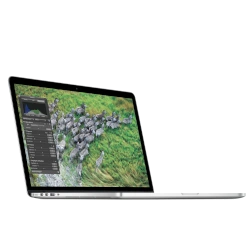 Is it better performing than the base model?
No, it's not. But when it comes to big graphical dependent tasks like video editing, 3D animation, modeling, or gaming, it outperforms the 8th Gen model.
On a final note, once you start considering upgrading the 8th Gen base model, I'll advise you just buy the 10th Gen instead. The only time you will get the best value for your money when it comes to the 8th Gen MacBook Pro 13 is when you buy it at its base model. Once you start to upgrade its RAM or SSD and other stuff, it becomes ridiculously expensive.
Not everyone needs a 16-inch MacBook Pro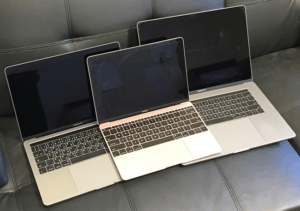 The truth is, those who need the 16-inch MacBook Pro already know themselves. This is the most expensive MacBook in this lineup, which costs over $2000. It is bigger and more powerful in every aspect, from its screen down to its processors and performance. To be honest, people who need what the 16-inch model has to offer are very few. Rather than upgrading your 10th Gen MacBook Pro 13, consider getting this instead, that is, if you want the best value for your money.
  Where Can I Get The Best Macbook Deals Right Now?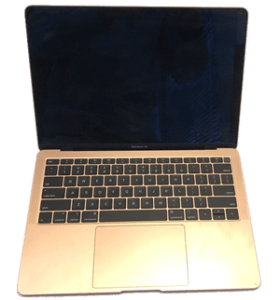 If there's one fact about MacBook laptops, it's they're expensive.
An average person can't afford a brand new MacBook laptop when it's newly released because they usually cost over $1000. No one can really argue with that price because, in most cases, the premium build and performance it offers are worth the price. Some say that there are better laptops than MacBook. 
Should that price tag limit you from getting the MacBook of your dreams?
No, it shouldn't, and that's why we've helped you dig up the best deals for MacBook laptops right now.
Whether you're in search of a brand new or refurbished MacBook Pro or MacBook Air, we've got you covered.
Enough of the chit chat, let's dive in.
Sell Macbook Pro 13,3 15" 2016 Touchbar MLH32LL/A 2.7 GHz Core i7 1TB laptop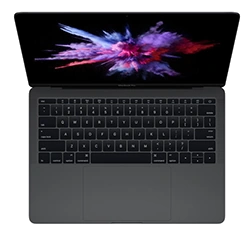 Best MacBook Air 13-inch 2017 Deal
Yes, I know it's a bit old, but it's also the cheapest MacBook in this list.
The 13-inch MacBook Air 2017 was a head-turner when it was first released in 2017. However, due to fewer updates and new releases, it started to lose its shine down the line.
Why should you buy it? Because it's been refurbished, which is pretty much like a new laptop, comes with new updates and a one year warranty.
With its sleek design, 10-hour battery life, and 8GB of RAM, it will get you through basic daily tasks like word processing and web browsing.
You can get it now at Amazonfor just $750.
Sell MacBook Air 13" 2017 A1466 MQD42LL/A 2.2 Ghz Core i5 512GB laptop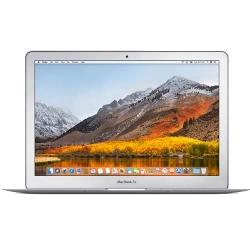 MacBook Air 13-inch 2020
Are you a MacBook Air fan, but you want something more recent? Then you should check out the 2020 version.
Apple finally listened to you when making the 13-inch MacBook Air, and they've done a complete makeover.
You get a 10th Gen Intel processor, 8GB of RAM, 128GB of storage space, fingerprint ID sensor, thinner bezels, USB C ports, and loads of other new features for $900.
Oh, did I mention it's brand new?
Yes, it is, and it's available now at that price. So if you want a better MacBook Air with a $100 discount, then buy it now from Amazon.
Sell Macbook Air 13-inch 2020 MGN73LL/A 3.2 GHz M1 Chip 256GB laptop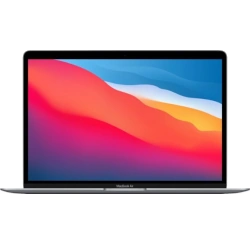 Best MacBook Pro 16-inch 2019
Do you want the best of the best when it comes to MacBook Pro?
Then look no further than the 2019 16-inch MacBook Pro. This is unarguably the best Apple laptop on the market currently.
It's been totally redesigned and updated by Apple. It features a bigger screen, thinner bezels, a 9 Gen 6 core Intel processor, USB C ports, supports up to 8TB SSD, AMD Radeon Pro 5300M, 16GB of RAM, and 512GB storage capacity.
The best thing about this laptop asides its performance is its keyboard. Apple ditched the butterfly switch keyboard and replaced it with the scissors switch keys everyone loves.
This super performing machine is going for $2180 from Amazon. That's over $200 discount for all that power.
Sell Macbook Pro A2141 16" 2019Sell Apple Macbook Pro A2141 16" 2019 Scissor BTO/CTO - 2.4 GHz i9 1TB SSD laptop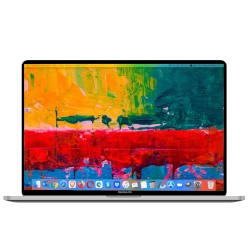 Best MacBook Pro 15-inch 2019 deal
Believe it or not, when it comes to performance, the 2019 15-inch MacBook Pro does better than its 16-inch counterpart. Its 8 core Intel core i9 processor will take on anything you throw at it, and there's no way the 6-core Intel core i7 in the 16-inch MacBook Pro can beat that.
It comes with 16GB RAM, 512GB SSD, Radeon Pro 560X, and a touch bar, amongst other cool features.
What's amazing about this particular deal is that you are getting $500 off its original price for a new laptop. It might be a little pricey for the average person, but at this price, it's definitely worth it.
Sell Macbook Pro A1990 15" 2019 Touch Bar MV902LL/A laptop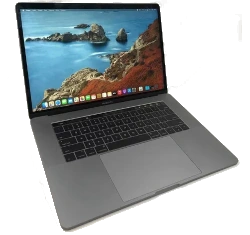 Best MacBook Pro 13-inch 2017 deal
If you are on a low budget but still want to enjoy the benefits of a MacBook Pro and you don't mind the absence of the touch bar, then this is the best MacBook deal for you.
For $870, you get refurbished 2017 13-inch MacBook Pro that comes with a Core i5 processor, 8GB of RAM, a 256GB SSD, two Thunderbolt 3 ports, and one year warranty from Amazon.
Sell Macbook Pro 14,1 13" Mid 2017 A1708 MPXQ2LL/A laptop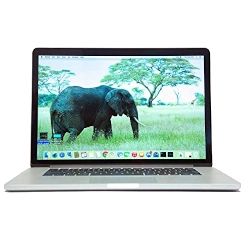 Conclusion
And that's all for the best selling MacBook deals right now. If you are looking for something cheaper, then I will advise you to buy a used MacBook from eBay or Facebook Marketplace. Make sure you check the laptop thoroughly before paying and always meet in a public place for the exchange.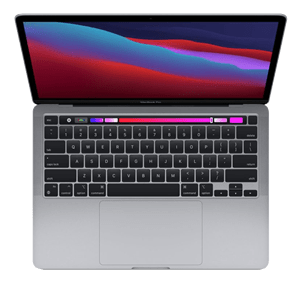 These are the things you need to do if you have accidentally deleted or format something from your Mac. The ultimate question is: how do you recover lost files? There are very effective methods of restoring a reset files on your MacBook, and I will be dropping five.
5 Ways to Recover Deleted Files on your MacBook
Before I begin, I would like to drop a pro tip to recover your lost file.  One of the best things to do is to immediately stop using a memory card or device. This will reduce the risk of overwriting files and increase the chances of you recovering your files back. Whether you want to sell your MacBook or keep using it you shoudl read this article first.
1. Check the Recycle Bin
It is vital to make sure that the files were actually deleted. Most people don't bother to check their Recycle Bin after losing files. But you should do so to confirm the loss. You can find that out by clicking on the bin icon and searching for the deleted file you suspect.
If you find the file, you will right-click and select the "Put-Back" option. Afterwards, you can use finders to verify the files initial position. But if you can't find the file in the Recycle Bin, the next thing you can do is activate Time Machine.
Overall: Check the first place it would be. 
2. Use Time Machine
Time Machine is an inbuilt propriety disk backup solution that is built into all Macs. To search for files on Time Machine:
Connect the file that contains the Time Machine backup

Launch the program.

Open a Finder's window

Search for the file in the last remembered place

Scroll back until the lost file appears on the Finder window.

Select the file and click "Restore to Recover".
The tricky thing is you must have Time Machine enabled on your computer before the files are deleted. And because most people do not know about the Time Machine feature, it makes it hard to recover files. But there is an option of using a proprietary Mac-based file recovery system that is powerful enough to recover our files for us.
Overall: Educate yourself before you act.
3. Data Recovery Software
The software we will go over is called Disk Grille. This powerful software suite combines state of the art file recovery, data protection, and data backup tools all into one. To get started, you must download, install, and launch Disk Grille.
Next, connect the drive you want to recover and connect the disk containing the lost files called the Disk List. Then click on the Recover button to start scanning for lost files. Review all items when the scan is complete using the File Structure.
Afterwards, you can preview your recovered files with the "I" icon you will see on the screen. Click the checkmark, choose your save location, (Desktop for example), and then click Recover. Once this process has been completed, you can check for the files in the specific recovery location.
Overall: Find a little help from outside sources. 
4. Check iTunes and Photo
It is essential to go to this option if you have lost a bunch of photos. You can check this by opening the Photo app and navigating to "Recently Deleted". This opens up the Recently Deleted folder where you can attempt to recover your images or videos.
You can check iTunes for lost music or videos that have been previously downloaded. Making it easy to re-download them using the previously purchased tab within iTunes.
How you do this is:
Open iTunes.

Sign in with your Apple ID.

From the menu bar:

Click account.

Purchase.

Look through the files.

Locate the item you want to restore.

Click "Download" to get the new version on your computer.
Overall: Check the last place you would look. 
5. Using the Terminal Program
The Terminal program is a command-line feature that allows us to search the Mac system for lost files. You will launch the Terminal application and enter the "CD.trash" command. Open the Finder window, and you will see that the recovered file is in its original location if it is successful.
Overall: Exhaust all options from within the laptop. 
Conclusion
Whenever you find yourself in a pinch with file recovery, these options are an extremely powerful method for getting your files back. And more than likely, you will be successful. If not, you can sell broken MacBook laptop to us for cash and buy a new one.
For more news on the latest tech, or replacing your old tech, visit sellbroke.com.