5 Things You Should Know Before You Buy a MacBook
Aug 14, 2020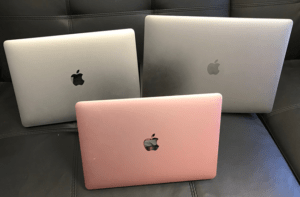 This year, we finally have a MacBook line up that I am pleased with, thanks to its new design, 10th Gen CPUs, and the magic keyboard.
If you need to buy a MacBook or upgrade from a previous model, then you should read the few things I noticed about this lineup and how it might affect your decision.
What do you really want to do with your MacBook?
The first thing you should know before you consider buying a new MacBook in 2020 is what you want to use it for.
A MacBook for a everyday use or for a student,  isn't the same MacBook a graphic designer or video editor needs for their work.
So, before you start looking to get one, be sure of what you will be using it for.
Always check Apple refurbish store
Asides from used laptops, Apple's refurbished store is where you will find the best deals for a new MacBook. Most of this year's lineup is on Apple's refurbished store and are going for huge discounts. Don't let the word 'refurbished' scare you, they are just as good as the new ones. Apple buys back MacBooks in trades for new devices and makes sure that they work as new. They also come with 1 year warranty.
The 13-inch MacBook Air offers the best value for money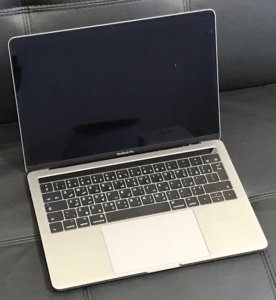 The 13-inch MacBook Air offers the best value because, for $1000, you get a 2-core i3 processor, 8GB RAM, 256 SSD, and two Thunderbolt 3 ports. It also comes with the magic keyboard, which feels way better than the butterfly keyboard in previous models. This is a feature that is also present in the other Apple laptops.
If you are looking to enter into the MacBook ecosystem without spending too much while still having a laptop that can take you through basic office tasks, then the 13 inch Air is perfect for you. Its performance is good enough to handle anything you throw at it except gaming and things that require a higher GPU.
One of the reasons people also buy a MacBook Air is because of its lightweight. However, don't let that discourage you from getting the better performing Pro models. It's lighter than the MacBook Pro on paper, but you'll barely notice the difference when you hold both of them.
Battery life on the MacBooks
Battery life is similar in all models. The 13-inch MacBook Air lasts for 9.5 hours, the 16-inch MacBook Pro and the 10 Gen 13-inch MacBook Pro last for 8 hours, and the base model of the 13-inch MacBook Pro lasts for 8.5 hours. The battery life of this lineup is sufficient to last you throughout the day.
Sound quality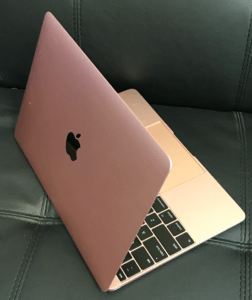 The speakers on this year's MacBook lineup is better than any speaker you'll find in the laptop market. The 16-inch MacBook Pro has the best speaker of the four laptops, followed by the 10th Gen 13-inch MacBook Pro, it's base model, and lastly the 13-inch MacBook Air. S, if you're into sound quality, you know which one to go for.
User configuration issues with MacBooks
You can't upgrade a MacBook's specs, and that's one downside of Apple laptops in general. Everything is soldered to the motherboard, so if you happen to need a more RAM or more SSD space down the line, you will have to trade your MacBook for a new device. This makes user configuration impossible, so bear that in mind if you're just starting your journey with Apple laptops.
Expensive repairs
Another downside of MacBooks is their repairs are usually expensive. You can't fix one component of its motherboard because they're soldered together. They are even hard to open. If anything gets damaged or faulty, you'll have to change the whole thing, which is ridiculously expensive.
A note on the MacBook Pro 13-inch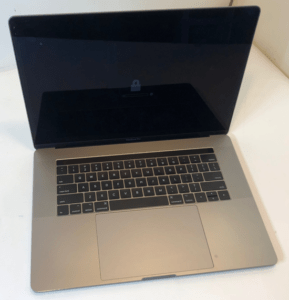 The 13-inch MacBook Pro 2020 comes in many variations, but I will only be talking about the two distinctively different ones.
These are the 8th Gen Intel version and the 10th Gen Intel version.
What differentiates these two laptops from the Air is they have a brighter screen and a better processor. If you don't need those two things to get along with your day's job, then just settle for the MacBook Air.
The 8th Gen base model costs $1300. If you're into photography, music production, app development, or web development, then this is the best MacBook for you. It will handle all the apps you need to do your job effectively without any lag.
However, if you're into stuff that needs a high performing GPU, then you should get the 10th Gen model.
This model costs $1800, which is $500 more than the base model. For that price, you get a faster processor, better speakers, more RAM (16GB), more space (512GB), two extra Thunderbolt 3 ports, a vent at the side for better cooling, and two fans – compared to the base model with one fan.
Is it better performing than the base model?
No, it's not. But when it comes to big graphical dependent tasks like video editing, 3D animation, modeling, or gaming, it outperforms the 8th Gen model.
On a final note, once you start considering upgrading the 8th Gen base model, I'll advise you just buy the 10th Gen instead. The only time you will get the best value for your money when it comes to the 8th Gen MacBook Pro 13 is when you buy it at its base model. Once you start to upgrade its RAM or SSD and other stuff, it becomes ridiculously expensive.
Not everyone needs a 16-inch MacBook Pro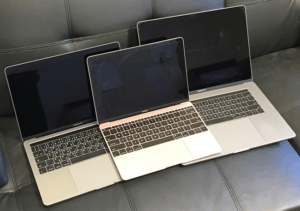 The truth is, those who need the 16-inch MacBook Pro already know themselves. This is the most expensive MacBook in this lineup, which costs over $2000. It is bigger and more powerful in every aspect, from its screen down to its processors and performance. To be honest, people who need what the 16-inch model has to offer are very few. Rather than upgrading your 10th Gen MacBook Pro 13, consider getting this instead, that is, if you want the best value for your money.
Well, that's all you need to know before you buy a MacBook this year. Remember, it's not just about the price or a high spec device, it's about what you're going to be using it for.