Can the RTX 3090 Really Play 8K games?
Oct 09, 2020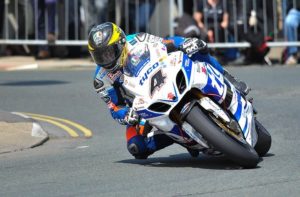 If a simple answer is what you require, then the answer is, "yes!" Now, before going any further, it is important to note that there is a bit of a grey area in this matter.
According to multiple reviews of the Nvidia GeForce RTX 3090 card, the graphics processor is a compelling card that can push out a lot of pixels at once. But trying to use it to for native 8K gaming in every AAA game might be a bit of a stretch.
Specifications
Nvidia CUDA Cores – 10,496
Boost Clock – 1.7GHz
Base Clock – 1.4 GHz
Standard Memory Config – 24 GB of GDDR6X memory
Memory Interface Width – 384-bit
Nvidia Architecture – Ampere
HDMI – 2.1 support
Display Port – 1.4a support
Maximum Digital Resolution – 7680 x 4320
Maximum Multi-Monitor Connection – 4
Graphics Card Power (W) – 350
Required System Power (W) – 750
Price - $1,499
Review
It is very easy to see from the specifications of the Nvidia GeForce RTX 3090 that this card was designed to be the extreme version of the Nvidia GeForce consumer graphics card lineup. However, it might be the most powerful GPU out on the market right now. But this doesn't make the best graphics card for every application.
According to a Linus Tech Tips YouTube video in which the RTX 3090 was reviewed extensively, the Nvidia team explained that while the GeForce RTX 3090 was designed like a Titan graphics card, it isn't a Titan graphics card.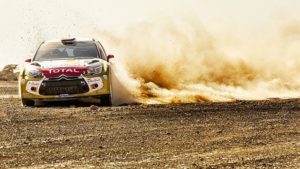 So, what does the above statement mean exactly? According to the team at Nvidia, the GeForce RTX 3090 was designed for professionals who perform renderings of 3D models and video editors who need to render content at high resolutions like 4K or even 8K. Therefore, 3D professionals and content creators should expect Titan-class performance from the RTX 3090. Also, the RTX 3090 is the best gaming GPU on the planet. That is especially for 8K gaming (more on this later, I promise).
However, for professionals that require a graphics card for CAD design, AI training, and other professional applications, the Titan or Quadro GPUs are the appropriate graphics cards for them. The Titan and Quadro GPUs will always beat the RTX 3000 in AI and CAD design-related applications. That's because they have features enabled specifically to help accelerate those workloads.
8K Gaming
With the use of an HDMI 2.1 port and DLSS 2.1 Ultra performance feature, the RTX 3090 can handle 8K gaming at 60fps, but this is not true for every game, and the resolution is not native 8K. Not in all games, at least.  While the DLSS 2.1 offers more details than the native 4K can deliver (on an 8K monitor), the DLSS 2.1 enabled 8K gaming still doesn't offer the level of detail that native 8K provides.
The RTX 3090 is not capable of running most games properly at native 8K. According to the results obtained by Linus Tech Tips, the RTX 3090is able to maintain playable framerates at native 8K resolutions in games like Doom Eternal and Forza Horizon 4.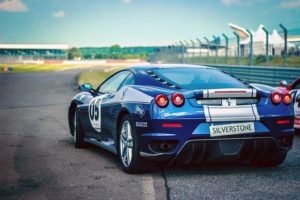 The worst performance seen from the RTX 3090 at native 8K resolution gaming was in the game Shadow of the Tomb Raider. However, the CPU used in the test was a Core i9-10700K rather than the i9-10900K used by most reviewers.
When 8K DLSS 2.1 Ultra Performance feature is turned on, Wolfenstein: Youngblood, for instance, jumps to 70fps.
Final Verdict
The RTX 3080 is a gaming beast that would shred any game at 4K resolution. And is better than the RTX 3080 and RTX 2080 Ti by a large margin in this respect. However, while the RTX 3090 can use the Deep Learning Super Sampling 2.1 feature to upscale 2K resolution to 8K in some games, making it the best card to try out 8K gaming. However, for video editors and 3D modeling artists it is a beast when it comes to performance. The 24GB of GDDR6X memory makes the RTX 3090 a high performing card in these areas.
Therefore, if 8K gaming is your reason for buying the RTX 3090. Then you should probably stick with the GPU as 8K gaming would still need a while to develop fully. Plus, Samsung's 8K gaming TV cost $30,000. That is 20 times more expensive than the RTX 3090. If you need extra cash you can trade in laptops and other electronics that you have no use for.