Top 3 Best Smartphones of 2021 So Far
Oct 08, 2021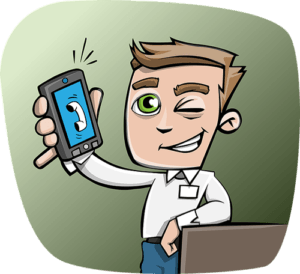 Smartphones ease the way we handle everyday tasks. And while people have different reasons for having one, some phones can have every essential function you expect in a device. Some smartphones serve as tablets, some are great at photography, and others are durable. But there are things to consider when choosing the best smartphones. In my opinion, these are the top 3 best smartphones of 2021.
But before the list, here are a few things to consider when choosing a smartphone.
Size and Display
The size of the smartphone determines the display you will be getting. More extensive displays work well for multimedia content like movies, TV or games. However, you may find phones with more prominent displays bulky and heavy.
Camera
One of the essential things to consider in a good smartphone is a good camera. Your pictures will turn out great if you have an excellent primary camera. It should have a telephoto lens- for a closer look, and an ultra-wide-angle for significant effects.
Hardware and Storage
State of the art phones come with the latest hardware. Apple rely on its hardware, but many of the Android smartphones come with Qualcomm. Most Samsung smartphones will use Mediate, Qualcomm or Exynos.
Storage is an essential feature in a smartphone as it determines productivity. You need to get a device with lots of storage these days, do not offer SD expansion.
Battery
When it comes to battery life, most high-end smartphones are not usually the best. The most crucial factor in a smartphone is performance. Because of this, much of the attention is paid to the battery. However, lots of smartphones come with fast charging, so with a power outlet and the best charger, you will be fine.
Top 3 Best Smartphones of 2021
iPhone 12 Pro Max
What Makes it Work
Apple delivers once more; this time, it's the iPhone 12 and iPhone 12 Pro Max. This is the largest iPhone that Apple has ever made, and the size is put to good use with its display (an XDR 6.7-inch Retina display). The camera is the best yet, and it offers an impressive battery and computing performance.
The convenient MagSafe charging is als
o featured in the iPhone 12 Pro Max. It can survive bad drops through its Ceramic Shield display.
What it's Lacking
Surprisingly, it is pretty heavy compared to the previous iPhones, and its refresh rate isn't up to 120Hz.
Overall
However, the iPhone 12 Pro Max holds its position as our top pick. But the iPhone 13 series might knock it off.
Samsung Galaxy S21 Ultra
What Makes it Work
Samsung's number one flagship phone is the top mark you can expect for hardware on a phone. From its 120 Hz display (OLED), its primary camera (108MP), the dual telephoto lens or the stylus support, the Galaxy S21 Ultra is a benchmark. The versatility and power it has in their flagship phones is aspirational for companies throughout.
What it's Lacking
Unfortunately, with this sort of tech, it means this is a high-end phone that will not suit every user. Similar to Apple, Samsung decided to exclude its bundled charger from the box even though it's unpopular.
Overall
We have much love for the Galaxy S21 Ultra. It won the Tom's Guide Awards for Best:
Design

Camera

Overall Performance
The Galaxy S21 Ultra offers the top features.
Xiaomi Mi 11
What Makes it Work
This phone offers specs on the level of premium-priced flagship Android phones, making it a top choice. The display is the best feature, being large and having fantastic detailing that is top-notch: on the level of the S21 Ultra. And it comes with a reasonable refresh rate to cap it off.
The primary sensor (108MP) still performs well, and the Tele macro camera is a top choice for close-up shots on any phone.
What it's Lacking
However, the battery is a bit small for the quality, and it charges 50W wireless and 55 wired. Yet, it beats almost every competitor in terms of the speed at the moment.
Although you would hope you don't need it, the Xiaomi Mi 11 doesn't come with a standard IP rating for dust/water resistance.
Overall
The Xiaomi Mi 11 is a nice alternative from the common phones. They are usually a cheaper alternative to high end smartphones.
Conclusion
There are so many choices when it comes to buying a smartphone, but the most important is getting one with the best to offer. For a smartphone to make our top best list, it has to ace different tests such as the battery tests, display tests, storage size, performance and camera. Even though you know our top pick, we leave you with the information to choose for yourself.
For more news on the latest tech, or replacing your old tech, visit sellbroke.com.