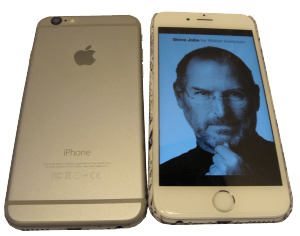 We expect the iPhone 13 to land in September this year, and from the buzz, we hear fans have a lot to look forward to for the coming generation . In this new phone, we expect to see:
a faster processor,

a refresh rate of 120Hz on Pro models,

improved cameras across all models,

and increased storage space.
While we cannot help but wait to see these features in the new iPhone, there are pending rumors in terms of specs and features. These are the things we know and expect for the upcoming iPhone 13. Many will get ready to trade in iPhone that they currently have and preorder the new model.
Design
Because Apple only gives minor changes to its phone devices after 3-4 years, we don't expect a significant visual change to the new iPhone. Bloomberg  tells us that, "Apple isn't planning major changes for this year's iPhone line."
However, rumors suggest that the iPhone could have a thicker and redesigned outlook.
Recent leaks also suggest that this iPhone has a closer look to Google's Pixel 5 with a matte backing and better hold. Although only the Pro models of the iPhone 12 have this kind of backing, we do not know if all the iPhone 13 models will have the same.
Rumors or Facts: We do not expect significant visual changes. However, we hope to see minor tweaks here and there.
Display
All of the iPhone 12 models came with excellent looking screens with full HD resolutions and OLED panels. This was a pleasant development considering the iPhone XR and iPhone 11 came with low-resolution LCD panels. We expect that the iPhone 13 to come with these same features. Including a super-smooth 120Hz ProMotion screen as seen on the iPhone 12.
And thanks to the OLED technology, we can also expect less lock screen take, so when you are not looking at your phone, it saves power. Although features like this are already on Android phones, it will be a nice inclusion to the iPhone 13.
Rumors or Facts: We expect to see the 120Hz ProMotion screen this time.
Performance
Over the years, Apple has pride themselves in their Bionic chip. The A14 Bionic chip is comparable to the premium chips in Android phones, such as the new Snapdragon 888 chip. Given that the Bionic chips were a considerable gain for Apple last year, it is expected that the iPhone 13 will come with its A15 Bionic chip.
Rumor has it that the new iPhone might be coming with a storage of 1TB. Although, we do not know if it will be on one or all models
Rumors or Facts: We are expecting to see the usual fast chips that Apple provides. More storage would be a welcomed addition.
Timing
Apple usually times the launch and release of its iPhone around September. Except for 2020, the first two iPhone 12's came out in October and the other two in November. This was due to the worldwide pandemic.
As things gradually go back to normal, we expect to see the iPhone 13 around September. Provided unexpected factors do not delay it.
Rumors or Facts: The iPhone 13 is likely to launch and release in September-more specifically around the third week.
Camera
We expect to see the same sensor-shift optical image stabilization in the iPhone 13. The cameras allow enhanced low-light snapping performance along with 47 percent bigger primary sensor. Rumors tell that all the iPhone 13 models will have sensor-shift technology on their core sensors.
Unlike the previous camera, we expect to see a flat surface camera that sticks out from the phone's frame. We hope the camera will not only be balanced but covered totally by lasting sapphire glass.
We have also heard that it could have portrait abilities in video and blurry backgrounds. However, it could come with a wide camera that includes autofocus and aperture. Giving it a great deal of improvement.
Rumors or Facts: We already have fantastic cameras in the iPhone 12: we can only expect things to get better in the iPhone 13.
Final Verdict
We have reason to believe that the iPhone 13 might also come with an additional feature of an in-display fingerprint sensor. And asides from security, the fingerprint sensor could also be useful for augmented reality and Animoji. Along with these additions, there might be a removal of the charging port allowing just wireless charging for all the new iPhones.
With all the new features being questioned, it's exciting to see new tech on the horizon. Apple is such a staple as a brand that their new phones always bring a wave of excitement and speculation. We are looking forward to the new iPhone 13 to see how factual the rumors will be.
Looking for more than just news on the latest tech? Come on over to sellbroke.com, where you can even sell broken iPhone for cash without leaving your house.