Razer Blade 14 (AMD) ..so Good
Jul 30, 2021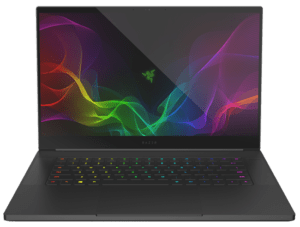 The new Razer Blade 14 is a premium, sleek and fabulous designed laptop with the latest NVIDIA GeForce RTX GPUs and AMD Ryzen CPU. It provides quick productivity and an outstanding gaming experience. The Razer series has decided to let go of the decade long Intel option and embraced the AMD option, which works better than previous models.
Closely looking like the Razer 15 and 17 inch, its lightweight and portable package is expected. The Razer Blade 14 is an attractive choice when you have the money for it. Here's an inside look into the Razer Blade 14. 
Design
What Makes it Work
The Razer Blade 14 comes in a black metal chassis that has a small well-lit logo on its lid. It is exceptionally portable and light: weighing almost 4 pounds and measuring 12.6 x 8.7 x 0.7 inches. Making it an easy carry around.
The new model similar to others in the Razer laptops, but it is the first model that comes with the AMD option. It makes it great for productivity and giving a smooth gaming experience.
The Blade 14 has a premium and expensive look that you will want to show off at every opportunity.
What it's Missing
This laptop, however, has very few ports.
On the right side:
USB type C

A port

HDMI port
The left side: 
3.5mm audio jack

power port 

USB type A and C
Unfortunately, it does not have thunderbolt support. 
Overall: Nothing to feel bad about
Display
What Makes it Work
The laptop has different screens depending on the model you choose. We are reviewing the 165Hz screen, and it comes with the fastest refresh rate with its CPU and GPU. This makes gaming a fantastic experience on this laptop.
When compared to Razer Blade's popular models, it is in the same range of image display.  It provides a delta-E color accuracy of 0.24, 111% of the sRGB color gamut 332 nits of brightness during benchmark tests.
What it's Missing:
While gaming, the Blade 14 screen looks somewhat saturated, and it does not have the colourful and brightest display. 
Overall: VERY GOOD
Keyboard and Touchpad
What Makes it Work
The positive of the touchpad is that it is far from the spacebar, so you get to avoid miskicks and typos.
What it's Missing
The keyboard is not precisely a good feature. It feels cramped, slowing down your productivity and typing, especially when you need to use punctuation.
The touchpad is not the best for a gaming laptop. You might need to use an external mouse for easy navigation while gaming. 
Overall: LACK LUSTER
Performance
What Makes it Work
The laptop comes with advanced components, guaranteed to give you an excellent gaming experience. It performs better than
older model, the G14. It provides a steady 60 fps or more at 1080p, and when we ran games at QHD resolutions, we got the same results.
This machine can handle productive tasks such as graphic design, web browsing or word processing. It scored a 7,471 on the Geek Bench 5.4 benchmarking test.
The transfer rate is also super-fast. During tests, the Razer Blade 14 transferred 25 GB of data at the rate of 908MBps into a flash drive.
It comes in three different configurations:
the NVIDIA GeForce RTX 3070 GPU,

165 Hz screen,

QHD.
Every one of the models comes with:
1 TB SSD

16 GB RAM

AMD Ryzen 9 5900H CPU.
Overall: FULLY LOADED
Battery life
What it's Missing
The battery life of the Razer Blade 14 does not last long for a gaming laptop. It is possible to use it for up to 6 hours during web browsing. During gaming, you can get only 1hour 30 minutes of battery life. To get the best experience during games, you need to keep it plugged in constantly.
Overall: DISAPPOINTING
Final Verdict
The Razer Blade 14 is a premium gaming laptop that can run at high settings. It is a laptop designed for users who want something minimal. Considering its weight and features, the Razer Blade 14 will give you effortless mobility and create room for productivity. Especially if you will use it for things other than gaming.
Although it could come with more ports and the keyboard is less than perfect, it is the same for most gaming laptops. These issues are not necessarily a deal-breaker.
If you do not mind the high price, you can go for the Razer Blade 14. However, if you want the same features but on a larger screen, you  go for the Alienware
M15.
Looking for a more affordable option? Come over to our shop at sellbroke.com.