HP Elite Folio 2021: Laptop for a Stylish Businessman
Jun 14, 2021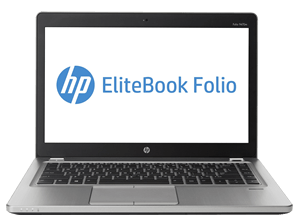 HP packed innovation and problem-solving technology in its latest Elite Folio. It doesn't stop at that, as the battery life is jaw-dropping, clocking over 16 hours. The Folio comes with features like a fantastic stylus, and it is the first business 2-in-1 laptop with a unique pull-forward mechanism.
However, the laptop is not made for everyone. Pro content creators will not find it great to use, as it falls short in performance. The HP is instead made for business users who are always on the move and need a stylish, premium laptop to manage their daily tasks. Business tasks such as emailing, web browsing, and video calls are seamless on the computer.
The premium pricing of $2,000 gets you an innovative display, a solid build, a remarkable stylus and a not-so-awesome performance. It is one of the more expensive HP laptops.
Design
The Folio comes with a unique look, different from the standard designs we see on laptops. HP wrapped it in what they call a "vegan leather". It gets its premium look from this leather and smells so good, befitting a prosperous business person.
If you see an Elite Folio yet unopened, you are likely to mistake it for a leathery journal rather than a laptop. The lid's center houses the smooth-looking HP logo, and opening the laptop will present you with ultra-slim side bezels. The 720p webcam is located on the slightly thicker top bezel.
The HP Elite weighs 2.9 pounds and is 0.6 inches thick, making it a bit heavier than the lightweight laptops in its category. Microsoft's Surface Pro-X weighs 1.7 pounds and 0.3 inches thick, while LG's Gram weighs 2.5 pounds and is 0.7 inches thick.
Display
HP delivered with the Folio display. HP included a 13.5-inch compact display but maximized the screen space with the 3:2 aspect ratio. The display has more height than width, which meant that HP sacrificed space for portability.
1920 by 1080p display has excellent detailing. The DCI-P3 color gamut covers 71 percent, lower than the 84 percent premium average. The brightness level peaked at 390 nits, better than the premium average of 389 nits.
The laptop has a flashy touchscreen that responds swiftly to my gestures, such as quick scrolling, pinch-to-zoom, and the right swipe to go back to return to previous pages.
Keyboard and Touchpad
The HP Elite Folio has a compact keyboard, which might feel uncomfortable for users with big hands. However, the keyboard is travel-friendly and well-suited for travelers. The keyboard has 1.3mm key travel which gives it a great tap. The keyboard is ultra-clicky, and it has excellent feedback, which is not usual for a compact laptop. The typing experience was rhythmic and fluid, and the keys are amazingly quiet.
The touchpad fits rightly with its 4.2 by 2.6-inch size; it finds a good balance between resistance and sleekness.
Performance
The machine comes with the Snapdragon 8cx Generation Qualcomm chip. Don't expect top performance from the laptop, as it only delivers average performance.
There a slight lag during typing, as I navigated about 30 browsing tabs. The 16GM memory doesn't deliver as expected, as it slows down at first before picking up.
The HP has a 256GB solid-state drive with a 666.5 MB/S transfer rate, which is better than the premium average of 624.7 MB/S.
The computer offers excellent performance for business users that are always on the move and need only light productivity. Tasks such as surfing the net, taking notes, and writing are seamless on the laptop. However, users that need quick loading and use processor-heavy programs will find it hard to use the Folio.
Connectivity
HP didn't include plenty of ports in the Elite Folio. The right side houses the headset jack and a Type-C USB port. While the left side has a Type-C USB port. However, there are no Type-A USB port and a microSD card slot.
You will need to get a Type-C USB hub to enjoy connectivity options on the Elite Folio.
Battery life
The Elite Folio delivers exceptionally with beastly battery performance. It clocked 16:21 hours, which is only 11 minutes lesser than the MacBook Pro.
Final Verdict
The beautiful looking Elite Folio is best suited for business users that work on the go. These users don't require much from the laptop, only performing web browsing, emailing, and making zoom calls tasks. The stylish look is one of the strong suits of the Elite Folio, and the display is gorgeous. You can trade in laptop for cash with us, good or broken, and use the money to buy a new one.
The Elite Folio is not for users that require a huge performance from their laptop. It is not suited for graphics-intensive uses or heavy processing activities.