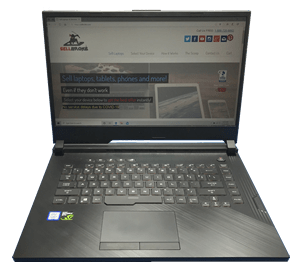 If you are in the market to buy a laptop in 2021, there are features to look out for. Those features are very important to the experience you stand to get from using a new laptop. New laptops come out all the time, so the most important thing to understand is the kind you intend to buy. It could be windows, Apples MacBook or a Chromebook.
Operating System
It is normal to want to check out the physical features of a laptop first before anything else, but it is the operating system that is the most important aspect of making laptop choices. The operating system of the laptop you want to consider must be based on your personal preference or requirements.
Windows operating system– it comes with a lot of built-in features, and the most popular laptop OS. It is user-friendly and very flexible and it can also be used for advanced features and professional specs if that is what you are in the market for.
 Mac Operating System– the difference between the windows os and the macOS is the physical appearance and price. the operating system focuses more on class, comfort and aesthetics all at once. Laptops that run on Apples macOS are the ones that eventually turn into the MacBook Air and Pro.
If you are an Apple gadget user, it makes sense to consider getting a MacBook, as this works with the Apple ecosystem and lets you connect to your devices simultaneously at all times.
Chrome Operating System– The Chrome OS is ideal for users that don't expect much from laptops. They are usually affordable and are perfect for basic use like work or personal emails, writing, school work, office work or movies.
Linux– this operating system is technical and mostly useful for tech professionals or engineers. If you prefer a Linux based OS, there are several ubuntu compatible laptops you can get.
Size and Structure
The physical aspects of a laptop are equally as important. The structure and size largely have to do with the display size. The display size will determine how you enjoy using the laptop for gaming, movies and overall user experience.
Battery Life
Having a good backup is one thing to look out for when you want to get a laptop. An ideal laptop lasts for as long as 8 hours. No matter how solid the battery life is however if you are a heavy user, your battery could last less than expected. If you want a good experience of having a laptop, making certain of the battery prowess is essential.
Display Quality
A good quality display should be one of your priorities when you are considering the features you want your new laptop to have.
 Especially if you want to use your laptop for high-end games and movies. A full HD display at 1920×1080 pixels should be the main focus.
Although there are laptops with resolutions that go up to 2560×1600 pixels these kinds of laptops cost way more.
Keyboard and Touchpad
If you plan on working on your laptop, the touchpad and keypad must be in very good condition. That means it gives solid feedback, has enough space between keys.  For example, a Windows laptop must have precision touchpad drivers.
And concerning the touchpad, you must ensure that its response to Multi-touch gestures is accurate and that it doesn't indicate a jumpy cursor.
Storage
Having good storage access is an important feature to consider when getting a new laptop. With lighter, and sleeker laptops in demand, many laptops users are going for solid-state drives as they are faster and more efficient.
RAM
Random Access Memory (RAM) is essential when it comes to a system's performance. To efficiently and swiftly do things on your laptop, you have to consider getting a laptop with a RAM of 4GB and higher. Else, you might encounter glitches in the overall functions of the laptop.
Budget
While it is important to get a properly functioning with a lot of specs and features, it is ideal to fix a budget. You need to consider your price bracket while keeping these features in mind. Thankfully there are various options from different brands that can still fit the size of your pocket. You can trade in laptop for cash with us if you need extra to buy a new one. 
Because there are different needs and expectations from people when they want to get a new laptop, it is not easy to pick a particular type as the best. The several unique features and specs differ according to personal preference, budget and choice.