The Cheapest Amazon Gaming PC You Can Build
Apr 05, 2021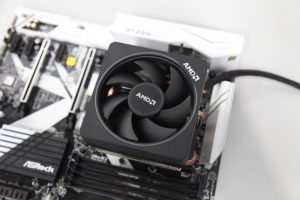 There is a lot of fun involved in building a gaming PC. If you are working on a budget, Amazon is one of the best places you can get PC gaming components. You can build a powerful PC within a budget. Let's say you are working with a $500 budget, you can still build a powerful gaming PC.
Pre-built gaming PCs can be quite expensive and you cannot always be sure of the quality. Not only does it cost less when you want to build your gaming PC, but it is also easier to do so. Although there are premium options like HD gaming Pcs or 4K gaming which might cost more, you can build a 1080p resolution gaming PC with this budget.
How to build a cheap amazon gaming PC for under $500
What you need to build a gaming PC include:
Processor

RAM

Motherboard

Graphics card

Case

Storage

Power supply
Because we are working with a budget, we will have to work with components that offer enough value. The prices of these components fluctuate, but you can always check for prices via Amazon.
With this budget gaming PC, you will need to adjust some settings in the games to enjoy these games. The games might not run as fast but you will have a good experience.
Processor
Our pick for the processor is the AMD Ryzen 5 2600. AMD comes through with its Ryzen processors. The Ryzen 5 2600 is not the latest in town but it is quite capable. It comes with 12 threads and 6 cores and can boost up to 3.9GHz. it cost $190 on Amazon.
The 2600 has a cooler, which is a good thing. Although there is the Ryzen 7 2700X that comes with a $50 extra cost. The speed clock is however higher and it has extra 4 threads and two extra cores.
RAM
Prices for memories are quite cheap, which makes it easier to get one at high speed. You can get 8GB RAM, which is good for a cheap gaming PC. Although you can get 16GB for about $60.
If you need something that can help you multi-task, it will be better to go for the 16GB option. the 8GB RAM cost about $52 on amazon.
Motherboard
Motherboards are not exactly budget-friendly, so there are not many options. The B450M motherboard from Gigabyte is a great one. It can get to a memory speed of 3,600MHz and allows room for overclocking. The four-phase VRM makes it easier to overclock. It also supports 3rd Generation Ryzen CPUs. It cost about $135 from amazon.
Graphics card
The AMD RX 570 graphics card is quite capable even if it already some years old. The performance is amazing, especially for its price. It can handle almost every 1080p game resolution without stress. The 4GB model is ideal if you are building a cheap gaming PC.
Case
The case we recommend is the Cooler Master MasterBox Q300L as it is ideal for a budget PC build. For about $40, the features you will get are quite decent. Although you might need to install another fan in the future for better cooling. 
Storage
The A400 240GB solid-state drive by Kingston is a good option for storage. It allows for quick loading for games and your OS. You can get this on Amazon for only $35.
Power supply
The power supply is an essential component when building your gaming PC. The BA 500-watt from EVGA is not exactly the cheapest power pack out there but you need a solid one to withstand upgrades.
How to put your gaming PC together
Assemble the motherboard first as this is the house for all other components. You want it ready before fixing other parts on it.

Install the processor (CPU) by getting it out of its case, and gently placing it in the socket on the motherboard.

The next step is to install the M.2 SSDs on the motherboard and gently screw it in.

Place in the RAM by checking for the correct slots on the motherboard manual. This is because you will find four slots and you have only two RAM sticks that need to be spaced.

Prepare your case for the motherboard by screwing it in the right way, ready for it to hold the motherboard properly.

Place your motherboard into the case. Make sure it fits and everything is appropriately placed before screwing it in.

Fix in the power supply by checking out the case manual and setting it in properly

Plug the power and case cables on the motherboard. You have to be patient when you do this as the case cables are so tiny.

Install the processor cooling system

Install the graphics card (GPU) into the slot

Run the OS into the PC
Building gaming PC is rather easy with some technical knowledge and manual skills. If the outcome of your work doesn't satisfy you you can sell computer that you just built to us and use the cash to start a new project.