Lenovo ThinkPad P17: The Most Powerful Mobile Workstation So Far
Mar 22, 2021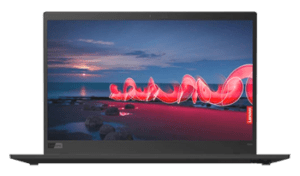 Workstations are the bridge between laptops and desktops. They are built for professionals who want the performance of a desktop in a small device.
The ThinkPad P17 is one of the most powerful workstations you can buy today. Let's see what it has to offer.
Design and Build
The ThinkPad P17 in one word is rugged.
It has a retro look and is obviously not designed to be aesthetically pleasing. It is made of an all-black military grade plastic. It's built to last. If you're more about durability than sleek designs, then you won't have a problem with this laptop.
One part of the P17 design I don't like is its bezels. I don't think they had to make them that big to maintain its rugged look. It's not a deal breaker, but it's something that could've been easily excluded by Lenovo.
At 3.5kg, the ThinkPad P17 is bulky. We all have various preferences when it comes to the weight of a laptop but everyone appreciates a portable laptop. However, this laptop is a workstation and isn't designed to be moved around or used on the go. So, its weight can be excused.
You can open the lid with one finger. This looks like its nothing but trust me, it'll come in handy when you've got your second hand occupied.
Port Selection
On the left side, you get a HDMI port, a USB A port, sim tray for optional LTE, and a 3.5mm audio jack. Right side features a smartcard reader, full sized SD card slot, and two USB A ports. On the back, you get your LAN port, USB C port, two thunderbolt 3 ports, and your power port.
This port selection is clean and sufficient for any connections you'll want to do.
Internals
Accessing the motherboard is very easy thanks to the latch under the laptop. Upgrading the RAM and the SSD is just one screw away. This is faster than having to unscrew the entire bottom case.
There's also a memory module, but it's under the keyboard and you'd have to remove the keyboard and unscrew another latch to access it. It would've been better if this was located underneath the laptop, so you could upgrade everything at once if you needed to.
It comes with a wifi 6 card and Bluetooth 5.0. The wifi card is replaceable too, for future upgrades. It also has the option of a wireless WAN, which means you get LTE coverage on the go. Connecting to the internet won't be a problem for you on this laptop.
Screen and Display
There are two display options when it comes to the P17. A full HD 1920x1080 resolution with IPS anti-glare display and 300 nits. The second option is a UHD 3840x2160 resolution with IPS and 500 nits of brightness. You actually get 465 nits on the UHD display and not the 500 nits they claim it delivers, but it's very bright and you won't have any issues using it outdoors.
It's a bright and color accurate screen. Some of its benchmarks are;
White point: 7000k
Contrast: 1000:1
Delta E: 1.37
Color Gamut: 95% sRGB, 93% Adobe RGB, 83% P3, 88% NTSC
These stats make it a very good screen for content creators who use lightroom, photoshop and do video editing. It's panton color calibrated, this is a big plus for those professionals who do video work.
It has a 720p webcam that is good enough for video conferencing. It's clearer than most webcams you'll see on the market and it has a physical shutter for added security. The mics are also very good and they pick up your voice well enough.
Keyboard
The keyboard is your usual ThinkPad keyboard, it's great.
It has good key travel and tactile feedback. It's comfortable to type on even over long hours. Its backlit keyboard comes in handy in dim environments or at night. If you use spreadsheet a lot, you will find the numeric keypad useful. It has communication keys which makes it easier to use skype and zoom.
It is a spill resistant keyboard. This means you are safe if you mistakenly spill water or coffee on it.
It has a precision touchpad that would have been better if it was bigger considering the laptops size. However, two finger movements are smooth and all gestures work fine.
Speakers
One aspect I'm disappointed is the speakers. For the price, they aren't good enough. If sound quality matters to you, you'll need to invest in a wireless headphone or speaker.
Performance
It's a beast.
You can do video editing, 3D rendering and even game on this laptop. It's more than capable to suit most professionals need.
It took 3 mins 55 seconds to encode a 4k video on premiere pro, that's how good it performs.
Battery Life
It comes with a 94wh battery that only delivers 3 hours and 30 minutes. Workstations usually have poor battery life, but I was expecting more from the P17. Lenovo might not have taken that into consideration because it's not really designed to be carried about. Regardless, it would have been better to get at least 6 hours of battery life on this workstation.
It comes with a 235w adapter that will charge your laptop to 80% in about an hour and full charge in an hour and a half.
Thermals and Cooling
They did a great job with its cooling system but the fans can get a bit loud when you push the laptop.
Downsides
It's not a perfect workstation. It's not the best design out there, has poor battery life and is bulky. This might not bother you if you're concerned about the work it can deliver.
Final Verdict
The ThinkPad P17 is a powerful workstation that is made for professionals who can maximize its performance. It's a true workstation that can handle a lot of heavy-duty tasks easily. Not many other brands sell laptop that can match Lenovo's performance.
If you need the job done and don't care much about battery life, design, and portability, then this is the perfect workstation for you.