Top 5 MacBooks to Buy in 2020
Dec 22, 2020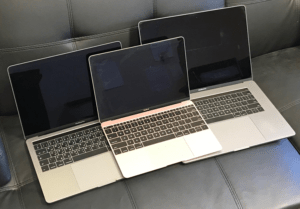 If you ask us if all of Apple's MacBook is worth having, we will say yes. However, each model has some differences. Apple stepped up their game in 2020 as they released their first self-made chip, the M1 chip, an ARM-based chip. This chip came with the latest 13-inch MacBook Pro and MacBook Air. The introduction of this chip gave these new MacBooks better performance and improved battery life. These new MacBooks are relatively cheap.
There are several options, like the 13-inch MacBook Pro that comes with Thunderbolt 3 ports. There is also a 16-inch MacBook Pro, but they still operate with Intel processors, as Apple is yet to give them the M1 chip. Before buying any of these MacBooks, you have to decide if their strengths are what you need, and their weaknesses are what you can live with.
The MacBook Air was regarded as underpowered, but it has since improved with the introduction of the M1 chip – making it one of the fastest extra-slim laptops in the market. In the world of MacBooks, it is perhaps the best for most Apple users. The design, performance, and battery life are all top-notch. The M1 chip also allows the Mac to use iOS and iPadOS apps, a first in the world of Macs.
And there is the MacBook Pro, which gives a more sustained performance. For all of the greatness of the MacBook Air, it is fanless. The cooling system in the MacBook Pro allows you to operate tasking programs for hours without fear of overheating. It also comes with the M1 chip, which means the speed and performance are top-notch.
There are good Intel-based MacBooks still in the market. In this post, we are looking at the top five Macs you can get right now.
13-inch M1 MacBook Pro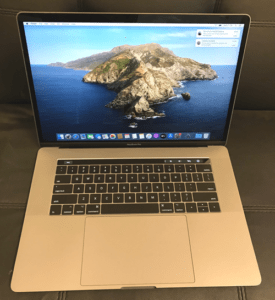 The new M1 chip MacBook Pro is a huge stride by Apple. This first-ever Apple made chip has boosted the performance level of this Mac, and it has greatly improved the battery life. The MacBook Pro boasts of a level of power that is more than what you will find in almost all PCs in the market – this includes some workstations. This level of power doesn't affect the outstanding battery life, which lasts for about 16 hours.
It also can run iPhone and iPad apps, and its image processing ability is top-notch.
This is arguably the best Mac you will find in the market right now.
MacBook Air
In our opinion, the MacBook Air might be the best Mac for most users right now. Our opinion is influenced by the affordability, power, and battery life of this Mac. With the M1 chip, the MacBook Air has been completely transformed. It cost under $900 despite this power and ability. The battery life is great, lasting over 14 hours after a single charge.
It is portable and fanless, which means you can move around in silence.
Apple has done a great job on the MacBook Air, improving it in all areas while leaving it cheap.
16-inch MacBook Pro
This is one for the professionals. The 16-inch MacBook Pro improved in different areas such as the display, speakers, and keyboard. It comes with a bit more weight but this is nullified by the lovely display. It houses so much power with its 9th Generation Core i7. It also has 8TB storage and 64GB RAM. It has AMD Radeon Pro 5500M graphics.
The 16-inch MacBook Pro might be expensive, but it is one of the best in the market if you can afford it.
15-inch MacBook Pro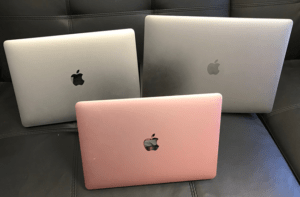 If you want great performance from an Intel-powered Mac without having to spend so much, you might want to look at the 15-inch MacBook Pro. It has been equipped with the 9th Generation Hexa-core processor and a 32GB RAM size. You don't have problems with graphics with its capacity for the Radeon Pro Vega 20 graphics.
A combination of these factors means the 15-inch MacBook Pro makes it into our top five Mac in 2020.
M1 13-inch MacBook Pro
If you were looking forward to a massive change in design, you should look away from the M1 13-inch MacBook Pro. You can trade older MacBook for this one. What it offers are improved battery life and outstanding performance. It offers a level of performance that handles 8K and 4K videos. It offers so much power while maintaining its portable nature.
There are individual factors you want to look out for when choosing a Mac. However, the good thing about MacBooks is no matter your choice, you are sure to get a laptop that delivers a professional performance.