AMD Radeon RX6800 XT: Nvidia Finally has a Strong Competitor
Dec 10, 2020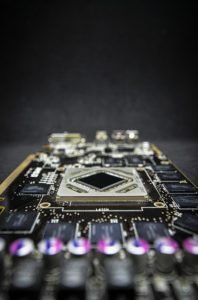 While 2020 is the year of the pandemic and other events that didn't inspire hope in people worldwide, gamers, on the other hand, have had a wildly amazing year. With the release of the new AMD Zen 3 CPUs, the questionable 10th generation Intel processors, the Amazing Nvidia RTX graphics cards, PlayStation 5, Xbox Series X and S, and more recently, the AMD Radeon RX 6800 XT, the year has been good to gamers in general. Oh! Don't even get me started with the upcoming Cyberpunk 2077.
AMD has had a good year so far. And the company shows no sign of stopping anytime soon. The release of the AMD Radeon RX 6800 XT is a testament to how badly AMD wants to be on top of the computing food chain.
Nutshell Assessment
Price: $649
Price (RTX 3080): $699
Pros
Excellent graphics card for 1440p and 4K gaming

16GB of fast memory

Cheaper than the RTX 3080
Cons
Produces slightly more noise than Nvidia's RTX 30 series

Janky ray-tracing implementation

Lack of any equivalent DLSS technology

Requires 750W power supply
Let's Dive In!
Design
The RX 6800 XT is slightly larger than the NVIDIA RTX 3080, and it comes equipped with two regular 8-pin connectors that gamers are used to having in their pc. The big takeaway here is that AMD did not come with any new fancy design or power connectors; they simply used a format similar to their old designs and went for an axial cooling system instead.
While the new fan system is a lot quieter than anything AMD has produced in recent years, it is still not as quiet as the ones in the RTX 30 series. In terms of design aesthetics, the RX 6800 XT has a red Radeon sign that glows when the GPU is turned on.
The RX 6800 XT features two DisplayPort 1.4 connectors at the rear, 1x USB Type-C port (VR, monitor, and 27W charging), and 1x HDMI 2.1 port. While the RX 6800 XT draws about 300W, 20W less than what the RTX 3080 draws, AMD still recommends a 750W power supply for the unit.
Performance
As expected, the RX 6800 XT is a very capable card when it comes to 1440p gaming. According to the results posted on THEVERGE.com (1), the RX 6800 XT was tested in a head-to-head comparison with Nvidia's RTX 3080, and the results are quite surprising. While the RX 6800 XT was expected to hold its own against the RTX 3080 in 1440p gaming, no one expected that the RX 6800 XT would beat the RTX 3080 in quite a few games.
For instance, in Tomb Raider, the RX 6800 XT was able to pull a 10fps lead on the RTX 3080, and it increased that lead to about 20fps in Assassins Creed Valhalla. In other games, the performance of the RX 6800 XT and the RTX 3080 were well matched. It was clear that the RX 6800XT had the advantage in 1440p gaming performance.
Therefore, if 1440p gaming is your sweet spot for gaming, the RX 6800 XT will perform incredibly well for you.
It is important to note that while RX 6800 XT is all gangster without ray-tracing on, RTX 3080 becomes a God-like gaming GPU with RTX on. Nvidia has had years to work on their ray-tracing technology, while AMD is still figuring out how ray-tracing can be optimized for their GPUs.
The Big Leagues – 4K Gaming
While mere human gamers are satisfied with gaming at 1440p, some God-like gamers are not satisfied until they get all the raw crispiness that comes with gaming at 4K. So, the question is, can the RX 6800 XT hold its own beer in the 4K gaming bar? Short answer? YES! It can, but there is more.
If 4K gaming is the sole reason why you are getting a new graphics card, and you want nothing but the best performance with no compromise, then the RTX 3080 is the better card in this regard. However, while the performance of the RX 6800 XT is not as amazing as it was in 1440p gaming, this is not to say it is not 4K capable. The RX 6800 XT is a 4K capable gaming GPU, but it doesn't handle frame rate drops as gracefully as the Nvidia RTX 3080 does, but it tries its best. Lord knows it tries.
Final Verdict
AMD's RX 6800XT is a huge bargain for anyone looking to get a card capable of playing games at 1440p and 4K resolutions and doesn't mind not getting the best performance with ray-tracing. Plus, who needs ray-tracing when you can play at native 4k?
At $649, the RX 6800XT is the biggest competitor to Nvidia's RTX 3080. If you need extra cash you can trade your laptop online with us.