Google Pixel 5: The Best $700 Budget Smartphone in 2020
Nov 03, 2020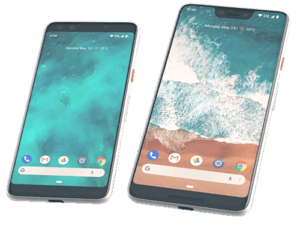 Google joined the mobile phone market with its Pixel series in 2016, and while there wasn't really a ton of excitement around the phone, it gave end-users hope for stiffer competition. The first Google Pixel struggle to be a phone that was excellent at anything. But it's the year 2020, and a lot has changed since then, or has it?
This year, Google quietly invades the smartphone market with Google Pixel 5. A smartphone with budget-type pricing, better than average hardware, and excellent software integration. After all, Google owns the Android platform.
Specifications
Operating System: Android 11
Chipset: Qualcomm Snapdragon 765G (SDM765) – 7 nm chipset
CPU: Octa-core
GPU: Adreno 620
Memory: 128GB
RAM: 8GB
Expandable Memory: No
Highest Video Quality (Main Camera): 4K (60 and 30 fps)
Highest Video Quality (Front-Facing Camera): 1080 @ 30fps
Display: 6-inch diagonal 1080p OLED @90Hz
Design
The design of the Pixel 5 is simple and clean. The screen bezels go all the way around the screen, and the screen is only punctuated with a punch-hole for the front camera. There is no headphone jack and no earpiece speaker either (you should expect a weaker stereo sound).
It is clear that with Pixel 5, Google was not aiming for flashy and mind-blowing. Pixel 5 speaks volumes in terms of simplicity and functionality. The phone is a smaller form-factor than the iPhone 12, and it feels very small in hand. We have somehow gone from trying to make phones with bigger screens and phablet-type form factors to small ones like the Pixel 5.
While the screen is a 90Hz display, the screen is not the fastest screen on the market. If you are a 120Hz display veteran user, you will likely notice that this screen feels a bit slower than some 120Hz phone at similar price points. This is not to say the Pixel 5 screen is slow, but it does feel slow compared to faster screens.
Performance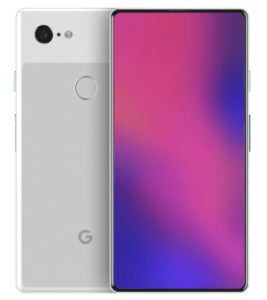 One aspect Google was able to maintain excellently well with their choice for the Snapdragon 765G - a slower performing chip than the last generation's chipset, is the battery life and optimized performance of the Pixel 5. Google Pixel 5 has probably the best battery life we have seen on phones with similar specs.
With Google's wizardry in software, Pixel 5 can eat through CPU and GPU demanding tasks such as gaming and multitasking with great efficiency. The 8GB of RAM included in the Pixel 5 certainly makes it a great performing phone. Even after performing demanding tasks like running graphics-intensive games, the Pixel 5 still retains an efficient battery performance. Is this enough to convince you to trade your iPhone for this Google device? There is more good stuff in it.
Camera
Google pixels have never been known to come equipped with the best camera hardware. Still, Google's proprietary software has always done an excellent job of maximizing the potential of not-so-good hardware and producing outstanding results.
The same thing is true for the Google Pixel 5. The images produced with the slightly better than average cameras of the Pixel 5 are nothing short of amazing. On the Pixel 5, Google has gone on to add an ultra-wide function in their camera.
Of course, there is only so much you can push average hardware; therefore, you might notice huge differences in nightlight exposure results between the Pixel 5 and a high-end phone like the Note 20 ultra.
Overall, Google Pixel 5 has an incredible camera system that would give a lot of smartphones a run for their money.
Software
The Google Pixel 5 gets the best of all of the Android 11 software like the screen recording app, OS update, and all the other bells and whistles that comes with the stock Android 11.
Final Verdict
Like Marques Brownlee said in his YouTube video in which he reviewed the Google Pixel 5 ­– the Pixel 5 is not a mind-blowing, bleeding edge, $1,000 flagship phone. No! The Pixel 5 is a $699 phone that is pretty good.
Google recognizes that they are a software company that makes excellent, if not the best software on the market, and they decided to lean more into that with the Google Pixel 5. The Pixel 5 is for anyone looking for a not so budget phone, with hardware that is good enough and software that works excellently well.