5 Best Places to Sell iMac Fast
Oct 21, 2020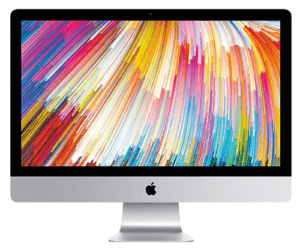 Why should you know places you can sell your iMac fast and safely? There are different reasons why the need may arise.
No matter the sentimental attachment you have to your computer, there will be a time you have to say goodbye to it. This could happen for different reasons – ranging from wanting a new model or poor performance from your current one.
What you need from your iMac varies per time and task. You might go from needing a workhorse to needing a creator's Mac. It is important to know when your Mac has stopped serving the purpose and needs to be sold.
Places you can sell your iMac
Apple Gift Card store
If you are selling your iMac in the United States of America, you can tap into Apple's "Renew and Recycling Program".
Under this program Apple takes used iMacs to reuse and recycle. Depending on the value of your iMac, you will get an Apple Gift Card.
PowerON is the name of the company that coordinates this. You can log on to their website to check the value of the gift card you will get for your iMac.
To friends and relatives
One of the fastest ways to trade-in iMac is by selling to people around you. You should put the word out about selling it. There are several ways to do this, which could be physically or via social media.
The advantage of this is that you are less likely to be cheated. However, you must also get ready to provide support after sales, as this is one of the perks of being family. They could need your help in setting it up or other ways.
You also have to be completely honest about the state of your iMac.
Trade with a local reseller
You can check in on the local Mac reseller in your area, as they usually have people come to them for used Macs. Although you might have to wait for a while, as they sell on consignment at times – they will serve as the middle man and take their cut.
They also like iMacs that look clean and in a good state, as that will be easy to resell. Having AppleCare is a big bonus for you, and it increases your bargain power.
Used Mac websites
There are several platforms built to buy used iMacs. Websites like CashForYourMac.com and Gazelle and many others offer this type of service. They buy from you and sell it to retailers that deal in used Macs.
They are pretty safe and easy to use, but most don't offer good prices for the items they buy.
Sell on eBay
A lot of people on eBay will buy your iMac. And you will get a competitive offer. It is a safe place only if you do it right. There are safer places that will buy electronics directly form you.
You should also note that eBay takes 10 percent from the fee you sell at. There are different options on the website that help you fast track your sale.
You also need to take note of the policies that protect buyers on the site. These policies will help the buyer to get back their money in case of issues with the iMac that was not initially stated.
But, before you visit places to sell your iMac. You should do the following to prepare it for sale.
Clean it physically
You need to adequately prepare your iMac for sale by cleaning it well. One of the factors that will determine how your iMac is valued is the cleanliness. You have to ensure it is in a sellable state and sparkling clean.
You have to clean the case, the screen, the trackpad, and the keyboard. Use can do this with a cleanser (alcohol-free) and microfiber cloth.
Back up your data
It is important to back up your data before selling your computer. If you plan to purchase a new iMac, you can back up by cloning your hard drive or using Time Machine.
Sign out from relevant apps
One big mistake you can make is a failure to sign out your Apple ID. This could give you a lot of headaches going forward. Sign out of your Apple Music and iMessage.
Restore Factory Settings
You have to restore your iMac to factory settings before selling it. You don't want to leave anything to chance. Depending on your iMac version, you could have one with a boot disk or running Lion and above.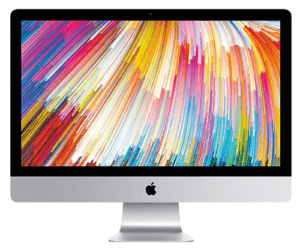 Getting Second Hand iMac
The iMac is an excellent choice for a desktop computer that will carry out basic tasks like browsing the web, sending emails, and other apps use for the management of your life with ease. The iMac 2019 is also capable of carrying out the execution of more demanding apps. And, it packs all that power in a relatively neat and compact chassis. In 2020 it is a good to find someone who's selling used iMac and save money.
Pros
• 5k retina display
• P3 Gamut
• 8th gen Intel's core i9
• Long battery life on peripherals
• Wireless peripherals
Cons
• Expensive
• Mouse is difficult to use
• Keyboard's small
Display
If you are willing to spend a little more cash to acquire the iMac, the most noticeable feature is its 5k Retina display screen. The iMac 2019 display supports the P3 color gamut, which gives it the ability to display a few billion more colors.
The iMac delivers an average display quality of 1,920 x 1,080 (FHD) or a 2,560 x 1,440 (QHD) display. This means that if you are getting iMac, you are definitely getting a desktop that's a bit better than others on the market. The iMac 2019 is great for home use, editing photos or other visual related tasks, because of all the colors supported by the Retina 5K display's P3 gamut. Creatives, like graphic designers, will prefer the 27-inch iMac for its Retina 5K display and more real estate.
Peripherals
When you purchase the iMac 2019, you get out the box, a wireless mouse and keyboard. Most customers wish Apple would allow them to opt out of getting the wireless keyboard and mouse to save some money on their purchase.
The reason being that there better cheaper alternatives out there that would work just fine with the iMac 2019. Although Apple provides that option when purchasing the Mac mini,
Apple just wants its users to keep using their keyboards and mouse. Guess it's just how the business works.
The Magic Mouse 2 shares similar exterior design as the Magic Mouse. It still remains seamless with no visible buttons or scroll. The mouse comes with an inbuilt rechargeable battery, so it saves the user the cost and stress of changing battery as was on the magic mouse.
A port can be found under the mouse and it is used to recharge the battery. This obviously means you can't use the mouse while it's plugged in. Apple, in a statement, made it a known fact that the mouse and keyboard are fast-charging devices. The mouse can get up to 9 hours of battery life in a 2 minutes charge. Now that is crazy! This Means a stroll to the kitchen to get some water and back will give a charge that can last the usual business hours.
Performance
Now, let talk about the iMac's performance.
The iMac comes with the 8th generation Intel Core i9. I can say the iMac 2019 is a high-end device with the ability to handle tasks that requires heavy CPU power usage. According to the Geekbench test, the 8th gen core i9, a single-core achieves a rating that is 9% higher than we got from the Mac mini's core i7.
With Intel's Core i9 on the iMac is capable of handling tasks like encoding RAW video files, Photoshop related tasks, playing high-end games with a minimal glitch. However, the GPU plays its own role in improving the efficiency of carrying out tasks like playing games and similar tasks that require 3D renderings like animations and the likes.
The iMac 2019 is a nice upgrade, especially for those who are professional creatives, and is also one of the best all-in-one desktops currently on the market.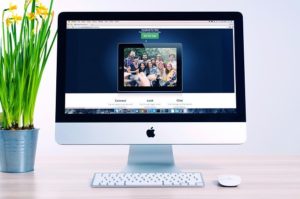 Are iMacs good for gaming?
Since its inception, Apple has delivered on a lot of good things. They are especially known for their stand out design, beautiful form of their products, excellent software optimization, great customer support, and expensive prices that make their products appear more prestigious.
However, Apple iMacs have never been seen as gaming PCs. We are going to take a look at why, in this article.
Here are the type of Macs you will find in the market
You can find Macs as both laptop and desktop.
For now, you can find three MacBook products in the market. One is that laptop designed majorly for casual PC users, the MacBook Air. They also have the variants of MacBook Pro, which are the 13-inch and 16-inch models.
The second type of Macs is the "all-in-one" desktop, which is the iMac and Mac Pro. Lastly, the normal desktop setups. The Mac mini, which is basic but quite compact, and the new beast mode Mac Pro.
Apple products are quite expensive and some are even too expensive. A lot of them have excellent hardware, but they aren't good for gaming.
But we are going to focus on the iMac.
Let's take a look at the software and hardware
As mentioned earlier, Apple's PCs have always been about the form for some time now. Some believe that they now consider form ahead of function.
However, that isn't totally true. Even the least iMac function quite well due to great software optimization. However, the optimization isn't exactly targeted towards gaming.
In weaker and less expensive iMacs, the graphics card is majorly the Intel Iris Plus graphics solutions. While the high-end iMacs that are built mostly for professionals have the Radeon Pro GPU, which isn't exactly good for gaming.
The GPUs hold their own quite well and are not horrible for gaming. However, when you put the price tag into consideration, one will realize they don't perform well enough.
An example is the iMac Pro (Vega-equipped). For the kind of gaming performance it offers, it seems pretty expensive. At $4,999, it should definitely deliver more on gaming than what it offers.
You will find a lot of gaming high-end PC for way lesser than the price you'd pay for the iMac Pro.
Moreso, not a lot of games are released on macOS like Windows. If you are big on gaming, it will be a poor decision to leave Windows-based PCs and going for the iMac.
While iMacs hold their own decently on some gaming levels, they are simply not the best use of money in that regard.
The 21.5-inch iMac with a 4K Retina display
With that being said, if you insist on getting a Mac and you would want to do some gaming on it. Here's one you could get.
A powerful, all-in-one PC. The 21.5-inch iMac has a super-slim build and a wonderful 4096x2034 P3 4K Retina display. This display relays over a billion colors, which gives it a lot of brightness and gaming reality. The display accuracy and the level of details that appear help give a wonderful gaming experience.
Although, this review isn't for the base model, as the base model has not been updated since 2017.
This variant is a more expensive one and it has a processor that ranges from the 8th Generation 3.6GHz quad-core Core i3 to the 8th Generation 3.0GHz 6-core Core i5. It has up to 4.1GHz Turbo Boost and 8GB of DDR4 RAM, which you can configure to 32GB.
In the $1,299 mode, which is the cheaper one, you will find a 1TB hard drive. However, the $1,499 iMac has a 1TB fusion drive.
The GPU is the Radeon Pro 555X that has 2GB GDDR5 memory. But can be improved to a 4GB Radeon Pro 560X.
Final Verdict
After all said and done, we can say iMacs are not built for gaming. iMacs are excellent for their intended purpose, which obviously isn't gaming.
Most come with underpowered hardware. The ones with enough hardware power, for the latest games, are too expensive.
Combine this with the fact that most games are released on Windows rather than macOS. You'd realize that it's not wise to spend money on an iMac solely for gaming purposes.
If you ask most Mac users, the purpose of owning one is not for gaming. Other alternatives deliver better and come for cheaper prices.