Best 4K Editing PC on a Budget
Oct 05, 2020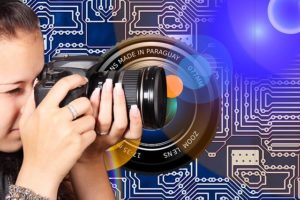 In the world of creatives, video editing can be a very power- and resource-hungry task to accomplish. To edit video properly as above standard HD resolutions like 2K would require a fast, multi-core processor, blazing SSD storage, an ample amount of RAM, and a mid-tier discrete graphics card.
However, what about editing at the eternally glorious 4K resolution a budget. Now, that is a bit of a head-scratcher, but with the tips in this article, you should be able to pull it off.
Note: A quick tip for anyone looking to build a budget pc for video editing would be to prioritize getting a multi-core processor. The more cores you have, the faster you encoding, transcoding, and rendering processes will be.
The next most important thing is your storage drive. You should ensure that you get a fast SSD for your 4k video editing pc to ensure that your CPU can get data from the drive as fast as it needs it. You should also have a big enough hard drive to store your files that don't need fast retrieval.
Lastly, you need as much fast RAM as you can get. The least you should aim is 16GB of DDR4 RAM @ 3200MHz. 16GB of RAM ensures that your RAM can keep enough data in its fast memory during the editing process.
Budget 4K Video Editing PC Build
There are two tiers under the 4K editing pc category; The Under-$500 Entry-Level PC and The Under-$1000 4K Editing Powerhouse.
We would only list the components for the entry-level editing pc here and would go into detail for the under-$1000 powerhouse.
The Under-$500 Entry-Level PC Components
Processor: we recommend a Ryzen 3 3200G that goes for $85-$100

Motherboard: The ASRock B450M PRO4 can be purchased for around $70

SSD Drive (Boot Drive): 256GB Silicon Power SSD for $31

RAM: The $65 16GB Team T-Force Vulcan Z RAM @ 3200MHz should do just fine.

Power Supply: $40 for 450WEVGA 80+ Bronze

Case: $50 on the Thermaltake Versa H15 (M-ATX)
The Under-$1000 4K Editing Powerhouse
Now it's time for the big dog of the budget editing pc world.
Processor: we recommend a Ryzen 7 3700X that goes for about $280

Motherboard: The ASRock B450M PRO4 can be purchased for around $80

GPU: it is hard to beat the MSI Nvidia GeForce GTX 1650 with 4GB of VRAM @ $160

SSD Drive (Boot Drive): 256GB ADATA SSD for $40

RAM: The $140 32GB Ripjaws V RAM from G.SKILL @ 3200MHz.

Power Supply: $65 for 500W EVGA 80+ Bronze

Case: $50 on the Thermaltake Versa H15 (M-ATX)

Cooling Fans: Antec F12 120mm fans 5-pack @ $28 should do.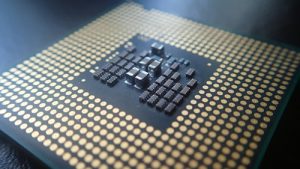 The mid-tier 4K editing pc is the sweet spot between getting a bang for your buck and little to no compromise on performance. The major advantage that this pc has over the $500 low-end editing pc is the Ryzen 7 3700X 8-core processor (16 Threads). On average, you should see at least a 75% performance boost over the $500 editing pc.
While the Ryzen 7 3700X doesn't come equipped with an integrated graphics card, this powerhouse makes up for it with the GTX 1660. Editing software like Premiere Pro and After Effects (especially this one) benefits greatly from having a discrete graphics card to pull from.
With advanced technology, graphics cards can improve your render times by up to 500 percent what you would have without one. This is definitely a must-have for any 4K editing pc.
32GB of RAM would be more than enough to ensure that you never run out of RAM while working with high-resolution 4K files during the editing process.
The case is not a flashy one, but it is an effective one as it allows better airflow and keeps the entire pc cool even under heavy workloads. The quiet fans also help to ensure that your pc stays cool no matter what.
Conclusion
Depending on your budget, you can still decide to go higher with the specs. You can, for instance, swap the GTX 1650 graphics card for a 1650 Ti, which has some impressive performance boost over the non-Ti edition. The motherboard also allows for more RAM and more powerful processors to be added.
Of course, you need to set some money aside for an HDD drive if you don't have one already.
The entire configuration of the Under-$1000 4K editing powerhouse listed in this article is capable of giving you all the performance that you might need, especially on a budget. If you don't lie the outcome you can sell desktop PC and build a new one from scratch using our guide.