How Much Can I Resell My Mac Pro For?
Jun 17, 2020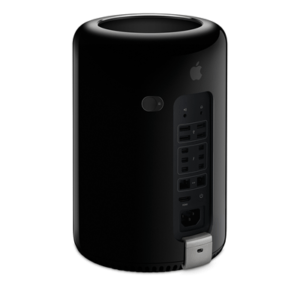 Mac Pro is easily one of the most powerful computers from the multi-million dollar company. Well, even if you own a beast like this, there comes a time when you have to say goodbye.
Maybe it just doesn't seem to have that initial sparkle that drew you to it in the first place or you just don't fancy it anymore for some reason or the other and you want to sell it off.
You really shouldn't be bothered about how to sell or how to get a good deal off your used Mac Pro, there's really nothing to it. However, there is a bit more to selling your Mac than merely deciding the means by which you want to sell it.
For whatever year or model of the Mac Pro, you wish to sell, you obviously want to get the best offer for it. There are some steps you should take to keep the computer in shape and increase its resale value. You don't want your potential buyer to undervalue your desktop even before getting to know its price.
Some steps you can take to ensure that your Mac Pro is in shape and maximize its resale value include:
1. Condition and Cleaning
The closer your desktop looks like a new machine, the more it is worth and it is much easier to sell, even a small scratch will reduce its resale value.
So, you can just give your Mac a thorough clean and what you thought were scratches might turn out to be dirt but be very careful not to scratch your Mac while at it.
2. High-quality photos
If you're going to be putting photos of your desktop on the internet, they should be high-quality photos of a clean computer in good light.
Take photos from every possible angle so buyers can be confident that there is no hidden damage.
3. Give a reason for sale
Of course, people are suspicious when it comes to buying used computers, they want to know the reason why you want to get rid of it. So when you are selling to get a new one, just say so.
4. Be honest about any issues
If there are any underlying issues with your computer, it won't do you any harm to state it, don't be skeptical about it. People are more likely to trust you when you point out some imperfections, and more trust means more bids and more money.
Also, if anyone wants to complain about any issues after buying it, you can tell them that you stated it from the onset.
5. Sell before it gets too outdated
Obvious? Perhaps, it is. But many Mac users do not consider selling their computer until it is four or maybe five generations old because most Macs work so well for a very long time but at this point, the resale value would have dropped drastically.
So, it would be to your advantage to sell your current one while demand is high before everyone with the same model decides to sell.
It is also important to know the model of the computer you want to put up for sale so you don't make the mistake of putting a price tag higher or lower than reasonable.
6. How to price it
So, if you still own the Mac Pro 2013 with 16GB RAM and 256GB internal memory and you wish to sell it off, it depends on which model you have, the one with the 6-core processor which originally goes for about $2999 dollars can be resold for about $2300 to $2400 dollars.
The model with the 8-core processor which originally goes for $3999 can be resold for about $3200 to $3400.
If you want to sell your Mac Pro 2019, you'd definitely get a better offer because it is recent and in high demand. You can sell the base model which originally goes for about $5999 dollars for a whopping $5500 dollars.
However, if you've stuffed your computer with the heaviest hardware of 1.5TB RAM and 4TB internal storage which costs about $52,748 and you want to resell (which is most unlikely), you can sell it off for about $50,000 but as you definitely know, it won't be an easy task to get a buyer for it.
Reselling your computer  is no big deal at all, as long as it is in good shape and you do the needful to maximize its resale value.