What Are Drones?
Apr 28, 2020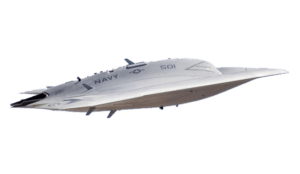 The popularity of drones today makes it feel like a recent invention. However, this is not the case as the first thing closest to what we call drones today was first used in the mid-1800s by Austrians in their war with Venice. In the early 1900s drones were used by the U.S military and featured prominently in the second world war. Ever since then, drones have been used for a wide range of purposes apart from war.
What is a drone?
A drone is an aircraft that is controlled by a remote operator. The operator can be a human or a set of computers designed to fly, utilize the drone for a specific purpose(s) and land it. It is known formally as an Unmanned aerial vehicle (UAV). Drones are a part of an Unmanned aircraft system (UAS), which also consists of the controller and the communication systems that allow for the interaction between the drone and the controller, which is usually ground-based.
How do they work?
Drones are designed with light, composite materials. This helps to keep their weight optimal for flight, and it increases their mobility and flexibility during flight. A typical drone has a power source, which can be electrical or fuel. It also has rotors and propellers, which helps to settle its aerodynamic needs. Sensors are usually attached to drones, and they perform various functions. Other components that aid its work are Altimeters, which measure altitude, GNSS such as GPS, GLONASS, or any related system, Accelerometers, Antenna, Cameras, etc.
Drones are controlled remotely by ground control systems, which are operated either by humans or computers. Also, a drone can operate autonomously with pre-installed instructions on how to carry out its operation. Some drones can even be operated using smartphones. To these effects, all drones have varying degrees of autonomy.
Flying drones are rather fragile and get damaged a lot in accidents. We're glad to add that yo can sell broken drone to us ad not worry about fixing it which can be costly and complicated.
Applications of Drones
Apart from being used extensively in the military, drones now feature very well in civilian affairs. They are now used in different fields for various purposes. Let us take a look at some of them.
Agriculture: As the world is working towards solving the exponential demand for food, better and improved farming practices are rising. Most are tech-allied and calls for the application of drones. Drones are being used in this area to help boost these practices such as precision agriculture, spread nutrients, survey the land, and generally contribute to the creation of sustainable food production.
Survey: Hi-tech cameras are usually attached to drones to carry out an aerial survey. These cameras produce quality 3-D images, which are then refined into maps. Other uses in relation to this are photogrammetry, remote sensing, etc. All the information can be applied in GIS, which in turn can be applied to a wider range of fields such as agriculture, commerce, water resource management, etc.
Cinematography/Photography: Drones are used in cinematography to capture motion below. Also, drones are used to exciting aerial photographs at different angles from above. This is usually done by attaching a very good camera to the drone.
Surveillance: Drones can easily go to places that are not easily accessed by people. Therefore, it is a good companion to the police to monitor large areas. It also used by firefighters, Engineers, etc.
Research: Scientists use drones to take samples in the atmosphere, among other applications. It is used by other researchers such as archeologists, etc.
The application of drones continues to increase day by day. To these effects, ' advancements are continually made to improve and add to the already rising number of drones.