HP Pavilion 15t vs Dell G7
Apr 27, 2020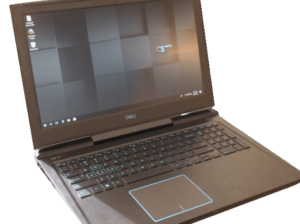 The HP Pavilion 15t is a gaming device that deals with modern games quickly on its 15.6 inches 1080 display thanks to its superb hardware. Users can enjoy playing games on this device and make use of its 144Hz refresh rate while being comparatively quiet. Its 16GB of dual-channel DDR4 RAM maintains good performance alongside with 256GB SSD.
The Dell G7 15 offers users mid-range gaming with high-end options. This is a 9th gen processor device that runs on Core i7 and GeForce RTX 2060 GPU options. It comes with a 15.6 inches 1080p 144 display and 16GB DDR4 dual-channel RAM. Which one of the two is a better selling laptop and why? Let's find out.
Pros and Cons of the HP Pavilion 15t
Pros
Impressive battery life

Attractive design

Good system performance

Capable 1080p gaming at high image-quality settings

Wi-Fi 6

Comfortable keyboard
Cons
Lack of Thunderbolt 3 port

Dim and dull display

Sluggish SSD

Weak audio system
Pros and Cons of the Dell G7
Pros
Complete Thunderbolt 3 port + SD card reader

Standard gaming performance and productivity

Good webcam
Cons
It is heavy

The screen could do with more colors

Relatively high CPU temperature
Performance and design
The HP Pavilion 15t is a superb device that comes with a 16GB RAM that powers an Intel Core i7-9750H ninth-generation processor. The device comes with 1TB storage space and a 15.6" display that falls short of Dell's screen by few inches but adequately suits its gaming features. The laptop has a display density of 141 PPI and comes with an NVIDIA GeForce GTX 1660 Ti Graphics card to enable a seamless and non-stuttering display when playing games though the display is still a bit dull. The current market value for this device costs around $1638.17.
The Dell G7 15 7590 is another magnificent device in its rights. It comes with a 16GB RAM that fuels an Intel Core i7-8750HQ processor. The device also comes with a 1TB storage space so you can store many files. This device comes in one model of 15.6" display OLED screen that gives the device a perfect fit. The laptop has a display density of 263 PPI and comes with an NVIDIA RTX 2060 graphics card that makes it perfect and better for playing games than HP Pavilion 15-dk0052TX with its 12GB RAM. The cost of the Dell G7 device is at $1,117.38
Both laptops have a core i7 processor, but the Dell G7 15 7590 has a better CPU performance with a speed of 2.2 GHz, which is nowhere near what the HP Pavilion's 15-dk0052TX's laptop has which stands at 2.6 GHz clock speed. The Dell G7's CPU also has a cache of 9MB, which is not near what the pavilion has at 12 MB cache.
Final verdict
The Dell G7 15 has a subtle design that comes with a decent all-round performance, but its competitors offer a more decent and colorful screen and sound quality. For what you're paying for, you won't be disappointed with its level of performance.
The HP Pavilion 15t is, without doubt, a good gaming laptop for its price. Beneath all that lovely exterior, you get reliable overall performance and over 6 hours of battery life. Its keyboard is quite comfortable to touch; however, the sound system and display can be found lacking and not suitable for a gaming laptop.