Top 5 Laptops with Best Batteries
Apr 10, 2020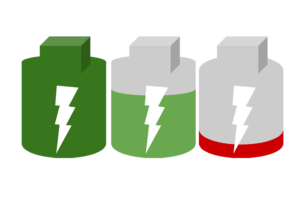 We've gone past the era when laptops used to last just 2 hours and at best, maybe 5 hours. In today's tech world, we have laptops lasting for as long as 15 hours, and if you have come all this way, you'll know how much of a big deal that is.
Whoever you are, a businessperson, an office worker, a gamer, a traveler, or programmer. We all need laptops that can both conveniently do all our daily tasks and still give us some extra juice to enjoy a few hours of Netflix.
In this review, we will be highlighting the 5 most outstanding laptops with the best battery life. Although, I won't dive much into their specs, but I'll let you know which ones are best for your line of work.
I must also mention that gaming laptops didn't make it to this list, but if you want to see the gaming laptops with the best battery life, click here.
Shall we?
LG Gram 15
Coming in as our number one is the LG Gram. The battery of this laptop will see you through the whole day, lasting for 13 hours and 58 minutes. We could as well call it 14 hours. This laptop will take you from 8AM in the morning to 10pPM at night without a recharge, if that's not mind-blowing, I don't know what is.
It weighs 2.5 pounds, making it extra light and portable. The design is also great except for its bouncy screen when you touch it. And yes, it'll cost you a small fortune of $2000. The ideal laptop for businesspersons, writers, designers, and travelers.
Asus Novago
The Asus Novago, asides having a strong name, it also lasts long enough to get you through the day's task. I know you're thinking, "it's a gaming laptop that lasts long," but I'm sorry to break it to you that it's just a business laptop. It lasts for 13 hours and 12 minutes thanks to its Qualcomm Snapdragon 835 processor. It packs power for everyday tasks but won't do well in gaming because its processor doesn't support several top-notch games.
Lenovo ThinkPad X1 Carbon
Lenovo, the king of business laptops. Lenovo is at it again with the stellar ThinkPad X1 Carbon, built to take a full day's work and still leave enough juice to play around on YouTube or Netflix. The battery of this laptop lasts for 13 hours and 7 minutes, which is enough to get you through the busiest of days.
Another reason we love this laptop is because of its enhanced privacy features such as the webcam shutter and finger-print scanner. When it comes to privacy, you can bank on Lenovo.
LG Gram 14
Yes, another LG flagship makes it to our top 5 list. The LG Gram 14, a predecessor of the Gram 15, is also a power-packed system. It's sleek, slim, and still has full-sized USB ports and an HDMI port, which is impressive for its size. The battery will take 12 hours and 35 minutes before you'll need to recharge. It also comes with a stylus pen, which is handy for creatives, but the downside side is it lacks storage space for the stylus pen.
Samsung Notebook 9 Pro
Lastly, the last on our list is the Samsung Notebook 9 Pro. It lasts 12 hours, 5 minutes. It would have made it to the top 3 if they'd paid more attention to its design. Overall, it's a laptop that can handle basic day to day tasks without any hassle.
There you have it, our top 5 laptops with the best battery life. If you think that your currently owned machine isn't good enough you can sell your laptop to us and shop for a new one, perhaps one from our list.