The Best 2 in 1 Laptops You Can Purchase Now
Apr 25, 2019
2-in-1 laptops have been on the market for a few years now, and the offerings in this segment have improved with each passing year. While early models offered an experience that was neither a great laptop nor a great tablet, the latest versions tend to perform well in both configurations. These 2-in-1 machines come in two forms, convertible and hybrid. The convertible version is a laptop that features a flexible form factor that allows the keyboard to tuck out of the way when using the device as a tablet. The hybrid offers a detachable keyboard that can be connected when the user wants the more traditional laptop experience.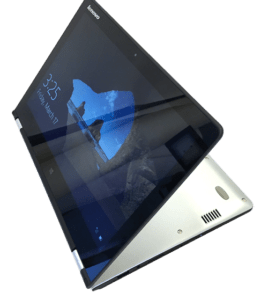 So, given the advances in this segment over the last several years, what are some of the best 2-in-1 laptops you can purchase now? In this rundown, we will look at the convertible category. These machines have keyboards built in and the mechanics to fold out of the way when what you really need is a tablet.
If you prefer the convertible form of the 2-in-1, the Lenovo Yoga C930 is one of the best options on the market today. As 2-in-1s go, the Yoga packs a lot of power. Running on Windows 10, the base model offers a 1.6GHz Intel i5 processor, 8GB of ram and 256GB of storage. At just over 3 pounds, the Yoga will easily travel with you wherever you go. Starting at just over $1000, it is not the cheapest, but it packs a lot of power and flexibility into a lightweight package.
If you are a fan of the Chromebook platform and want the flexibility of a 2-in-1, the Google Pixelbook brings a lot of power and flexibility to Google's Chrome OS. With the option of an i5 or i7 processor, 8GB or 16GB of RAM and 128GB – 512GB storage options, this convertible 2-in-1 has more power than you might expect from a Chromebook. Starting at just under $1000, it is also a bit more than some might expect to pay for a machine that doesn't run Windows 10.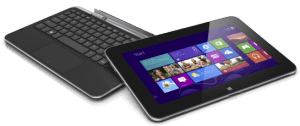 If you need power and a bit more screen real estate in your 2-in-1, the Dell XPS 15 is the biggest, heaviest and most expensive offering on this list. However, it is also the most powerful. Featuring a 3.1GHz Intel i7, 16GB of RAM, a standard 512GB of storage and a 15.6" screen, the XPS 15 performs more like a full-fledged laptop than a 2-in-1. You will, however, pay for that performance with the fully-loaded version coming in at over $2000.
If budget is your primary concern, the Lenovo Flex is a great budget option for 2-in-1 buyers who are willing to give up performance. This convertible may not be the most stylish of the options on this list. However, for under $1000, the Flex 6, available in 4GB or 8GB RAM options with 128GB or 256GB storage running on an Intel i5 processor, offers decent performance with a lower price tag.