Intel's 9th Gen Core CPUs Specifically Tailored for Gaming Laptops
Mar 26, 2019
Moving on from the cryptocurrency craze, many gaming chip makers are starting to refocus their efforts on delivering bleeding-edge gaming performance.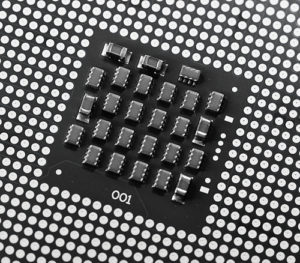 Intel
One of the biggest names to come out swinging this year is Intel.
Intel has faced increasing competition over the past several years when it comes to the chips powering gaming laptops.
But the company's new, ninth generation of core CPUs promises to start turning the tide decisively in Intel's favor - at least that is what the company hopes.
Unveiled at the Game Developers' Conference in San Francisco, Intel said the new chips will keep in mind that gamers want both cutting-edge performance and the ability to stream it all live.
Chips these days don't only have to deliver high-end gaming performance, but also have to help handle a slew of other tasks that are ancillary to gaming itself but just as important. These things include recording and streaming, among other things.
Coffee Lake processors
The Coffee Lake high-performance CPUs should be available in the second quarter of this year. While Intel was mum on specifics, they did say the new chips will include new Core i9 mobile chipsets according to Gadgets 360.
The new chips should also support Wifi-6 as well as Intel Optane Memory which helps systems out during times of lag and low memory.
Though there aren't any specifics about the chips yet, Techspot reports indicate that the "top-end Core i9-9980HK model is said to feature eight cores with Hyper-Threading for a total of 16 threads, and a top boost speed of 5GHz."
A Core i9-9980H could run at 4.8GHz while two core i7 chips (the Core i7-9850H and Core i7-9750H) come in at 4.6GHz and 4.5GHz. The lower tier, the Core i5-9400H and Core i5-9300H, come in at 4.3GHz and 4.1GHz.
Given Intel's target launch window of second quarter 2019, laptops and desktops that feature the new Coffee Lake architecture chips should start arriving to retail in late May.
Intel GPU
In addition to showing off new high-end chips at GDC, Intel also debuted a new user interface for configuring your computer's GPU.
The new UI attempts to simplify things as well as make these tweaks more accessible - and understandable - to more users.
Among the many promises that the software is making is that it can optimize your system for the game you've chosen with one click of the mouse. That's pretty cool stuff, but most people are reserving judgment until they see it in action.
Beyond that, not only will the software offer explanations for what each setting does, but also it will show you the impact of your changes on the way the game looks.
This "before and after" feature should help demonstrate how important graphics' optimization can be for the gameplay experience on a laptop.
The competition
To further squeeze the competition (namely, NVIDIA and AMD), Intel also introduced a GameDev Boost marketing program. It will certify games as "Runs Great on Intel". The chip maker will give developers software development tools to optimize their software for Intel chips.
Outside of graphics and developer tools, Intel announced a collaboration with Spirit AI. They will develop technology that will combat trolls, griefing, and other antisocial acts in online gaming. Using a litany of tools, such as voice recognition, this effort hopes to curb the "toxic" environments that can take hold in some games.
Once the chips are available in the second quarter of this year we will have a better idea as to whether or not Intel is going to give NVIDIA and AMD a run for their money.
For now, on paper, the Coffee Lake chips look like they're going to be some solid additions to a lot of gaming rigs.