The Dell Latitude 7390 is similar to other Dell laptops in terms of its ruggedness and feel. The black rubbery texture of the outside makes it more maneuverable, and the laptop is very solid while still remaining compact. The laptop weighs about 3.1 lbs and the he size does not vary much from our favorite XPS 13. That expresses Dell's desire to sell laptop for every customer, weather for home or office use.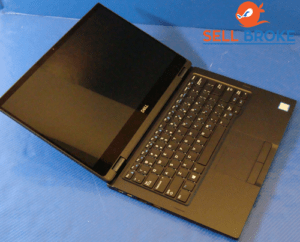 This Latitude is a 13.3 inch Ultrabook and this 2-in-1 model moves 360 degrees back with very strong, stiff hinges that allow for manipulation while staying sturdy. Due to the laptop's sturdy nature, it is not too skinny. Though it boasts a variety of ports. It has both USB and HDMI, as well as a SD card slot and of course a headphone jack. The laptop also has a fingerprint scanner and a smart card reader.
The Dell Latitude 7390 has 8 gigs of RAM and 128 GB SSD. The Intel 8th gen CPU also has four cores rather than two. With the multicore speeds it is a solid performer as well as with single-core speeds. In terms of practicality as a business laptop, it certainly serves its purpose. Not only is the laptop durable, it has a 4G LTE option and a nano sim card slot as well as a micro sim card slot. It is also easy to open up the bottom and access the hardware in case of upgrading the RAM and storage.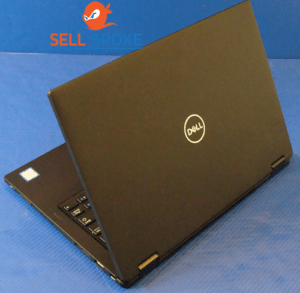 A 60 watt hour battery is now typical of Intel 8th gen models, so this one is no exception. It charges quickly and has a strong capacity, with options for speeding up the charging even further with the purchase of a 90 watt adapter.
The cooling fan is functional (the bottom just warms slightly) and not terribly loud. Though it does run audibly and will become louder when using an application that requires more processing power such as a game or a video program.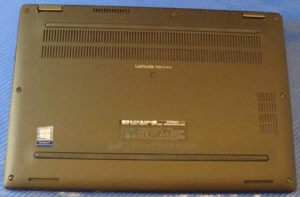 The display it comes with is already 1920 by 1080. For business purposes there is not much need for anything more HD than that. The colors may require slight calibration, but the range and display are impressive.
The keyboard and trackpad buttons are quiet and very responsive to the touch, and the keyboard is especially impressive and nice for typing, as well as easy on the fingers.
Compared to Lenovo products such as the Yoga, this one is both more compact and feels more rugged, slightly sturdier. The keyboard is not at the Lenovo level but it is close. And the connectivity and display are impressive for the size.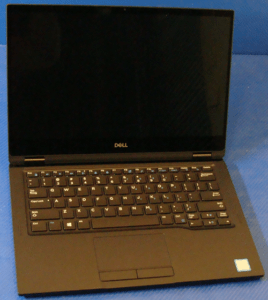 The pen that comes with the machine works extremely well and is very responsive, only requiring a light touch. Also the multi-core CPU speaks for itself.
This laptop performs consistently with other Intel 8th gen machines and maintains the relative size, texture, and rugged image that Dell has become associated with. This Ultrabook is a 2-in-1 and one of the biggest perks is its adaptability, the flexibility it allows with its potential for upgrades. This is a solid machine and very reliable, with an impressive keyboard.