HP OMEN 17-w033dx. Second Hand Gaming Laptop
Aug 08, 2018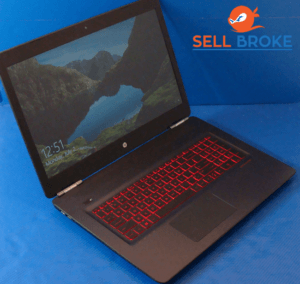 The HP Omen 17 laptop is a hybrid of awesomeness. There are laptops with great graphical properties but they are mostly either too heavy or expensive. There are others which are thinner and lighter, but a lot less powerful and still, expensive. The Omen 17 threads that fine line by cramming impressive power into a relatively light machine at a price a bit lower than its competition.
The Omen 17, unlike its 15-inch variant, can be configured with an NVidia GeForce 1070 graphics card. Let me put it in perspective- the 1050 will play games of today, the 1060 takes you into the world of VR, and the 1070 takes you right into tomorrow. In addition to the 1070 graphics card, the Omen 17 packs a 7th generation Intel Core i7 processor and weighs 6.3 pounds which is light for a 17-inch laptop. The Omen 17 starts selling at $1,799 for the non-4K version and $2,399 for the 4K version. The model we will be looking at is the 4K version.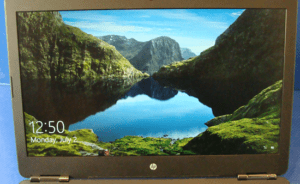 DESIGN AND FEATURES
If you're going for a 17-inch laptop, then portability is clearly not a concern for you, but the Omen 17 manages to be considerably slim despite its large frame. Though nowhere as slim as the Alienware 15 R3 or the Dell Inspiron 15 Gaming, the Omen 17 will fit in a bag or backpack though you would know it's there. It has an all-black exterior which is interrupted by red highlights on the lid, labels on each of the ten expansion ports, and on the keyboard. It also has a red backlight behind the keyboard. The keyboard feels well balanced and creates room for just enough travel without leaving conspicuous empty spaces as you would find in the Acer Predator Triton or the stylish Razer Blade Pro.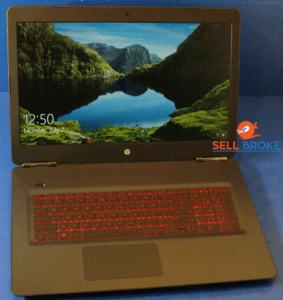 The touchpad has two physical buttons and a smooth surface which is ideal for scrolling or moving files across the desktop. The Omen is loaded when it comes to available ports. On the left side are HDMI 2.0, mini-DisplayPort, USB 3.1, Gigabit Ethernet, Thunderbolt 3 USB Type C, SD card reader and audio in/out. On the right are the charging port and two more USB 3.1 ports.
Tucked within the 17-inch frame of the HP Omen is an Intel Core i7-7700HQ CPU, 32GB of DDR memory, Nvidia GTX 1070 GPU, and two storage drives. The primary drive on this device is a 256GB SSD for the OS, with a secondary 1TB 7,200RPM SATA drive for data and games. Connectivity options on the Omen are abundant including a physical Ethernet port, wireless and Bluetooth 4.2.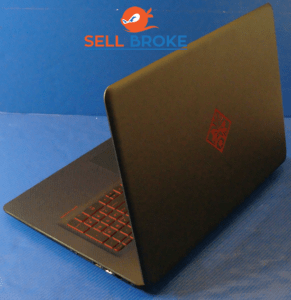 PERFORMANCE
When a laptop produces the number of pixels required for UHD display, the performance can be affected. That's especially when gaming at high resolution and the Omen 17 proved to be no different. Despite having an Intel Core i7-7700HQ processor and GTX1070 graphics card, getting smooth gameplay at 3840 by 2160 proved to be a challenge.
The Uningine Heaven 4.0 test when ran at 1080p gave a return of 83 frames per second, but at UHD resolution, the score was 21fps. The GTA V benchmark also returned a similar performance with a 1080p score of 55fps and UHD score of 20fps. So don't expect much regarding gaming performance when on the UHD display so you will need to run games at a lower resolution.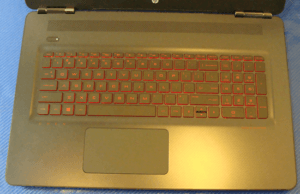 SOUND QUALITY
The Omen speakers lack bass and have over pronounced mids and highs though it seems to favor mids in particular with traces of detectable bass thanks to its large chassis. It works fine at maximum volume although we recommend headphones which can be hooked up to the headphone jack.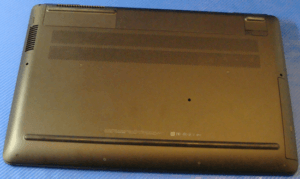 BATTERY LIFE
This is one area where the Omen 17 is disappointing. Across a number of performance tests, it gave 128 minutes of battery life which is below average, even for a gaming PC although to be fair we have found that 4K displays are a big killer across different laptop brands.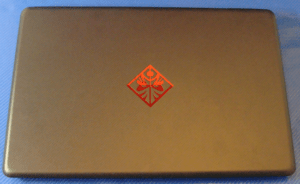 VERDICT
While the Omen 17 is a good deal but if you have a bigger budget, you can get better. The Razer Blade Pro laptop packs an Nvidia GeForce 1080 into a smaller frame though it comes at $3,700. If you're all about raw power, then you can consider the MSi GT75 8RG which sells for even more. However, if you're looking to get a powerful gaming PC, there are few available which mix brawn, beauty, and affordability like the Omen 17.