Lenovo IdeaPad 510 Quad Core Laptop
Jul 03, 2018
Ever since 2012 when Lenovo first stormed the IT market, it has continued to thrill its loyal fan base with great products and today Lenovo is ranked 4th in the ranking of IT equipment company. The Lenovo Ideapad 510 is unique because of the variety of features which it offers to users. It has a quad core Intel i7 processor which is responsible for its ultra-fast performance and also contains an in-built security and gaming unit.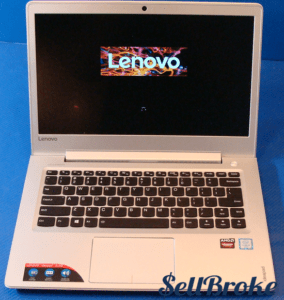 The Ideapad 510 has 1 Terabyte of storage capacity space, 15.6 inch full HD IPS anti-glare display and a screen resolution of 1920 x 1080 pixels. The anti-glare prevents reflections into the eyes of the user thereby providing for a more satisfying video watching experience. The keyboard for this laptop is firm when compared to old Lenovo Z51-70; it is also very convenient working with it at night as it has a backlight that makes every alphabet visible. Another great improvement done on this laptop is a reduction in the cumbersomeness of the charger. A reduction in the length of the charger means less pressure on the charging port by the transformer compartment midway of other chargers.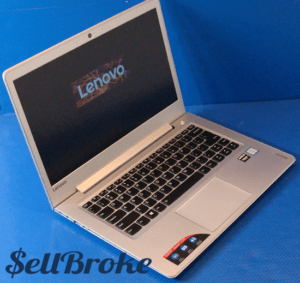 DESIGN
The laptop is designed with a keen modification in the charging core especially as previous models exerts destructive pressure to the charging port. In addition it has a gigantic storage capacity of 1 terabyte (TB), a screen size of 15.6 inch full HDIPS anti glare display and a quad core Intel i7 processor to enhance performance. It also has NVIDIA GeFORCE 940MX AT discrete graphics, dual speakers by HERMAN and a webcam.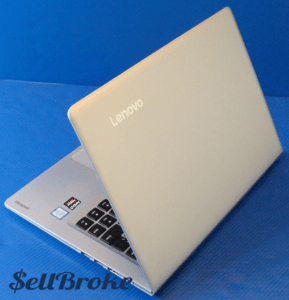 DISPLAY AND GRAPHICS
Lenovo IdeaPad 510 have been designed with an impressive display with HD IPS 15.6 inch full screen and dual speakers by HERMAN which combine to give a superb quality of image and a great sound. The computer has discrete graphics which support gaming and video editing performance. The notebook outer appearance is professionally coated such that it never loses its appearance with time. A power pack that is very light, with a keyboard that is firm and flexible, typing is just as easy as ABC.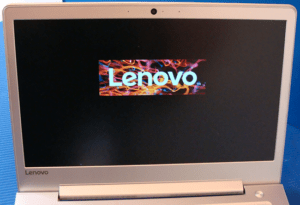 PERFORMANCE
The Lenovo Ideapad 510 has a battery which can last for over four hours and a metal palm rest which makes typing very comfortable. Other features include: Processor - Intel Core i7-7500U (Intel Core i7). Graphics - NVIDIA GeForce 940MX Memory - 8192 MB Display - 15.6 inch 16:9, 1920 x 1080 pixel 141 PPI, IPS. Storage – 1 Terabyte (TB) HDD and 128 GB SSD Connectivity - 1 USB 2.0, 2 USB 3.0 / 3.1 Gen1, 1 VGA, 1 HDMI Networking - 802.11 a/b/g/n/ac (a/b/g/n/ac), Bluetooth 4.1 Size - height x width x depth (in mm): 22.9 x 379 x 260 (0.9 x 14.92 x 10.24 inches) Battery - 30 Wh (4 hours duration). Operating System - Microsoft Windows 10 (64 Bit) Weight - 2.2 kg (77.6 oz / 4.85 pounds). Screen size - 15.6 inch full HD IPS with anti glare display.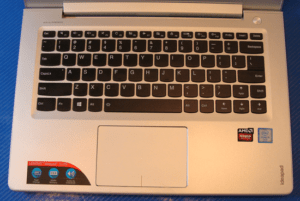 Pros
Good audio performance. Easy to upgrade the RAM and HDD. Sharp display, void of reflections Keyboard backlit Decent system performance. 1TB storage capacity.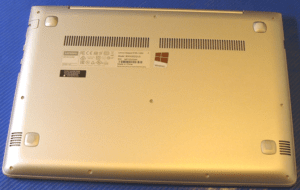 Cons
Average build quality Display brightness feels low Weird 'Shift' key placement Weak battery life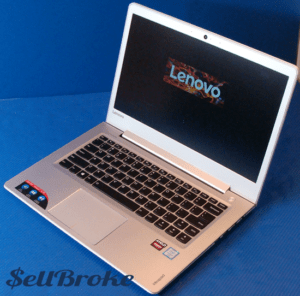 CONCLUSION
Over the years Lenovo has worked to ensure its laptops provide maximum satisfaction to its overwhelming users and with the launching of the Lenovo Ideapad 510 it does just that. The laptop has enough storage space, backlit keyboard and a sharp display. It is perfect for gaming and about every other activity.