MacBook Pro 15" Retina Display A1398, 2.8GHz Core i7
Jul 25, 2017
Readers and bloggers don't stop asking questions about buying MacBook laptops.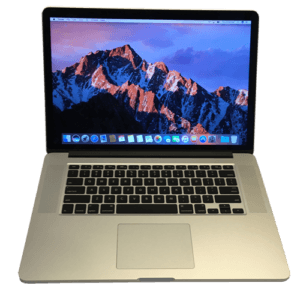 Today we will be taking a quick look at Apple's MacBook Pro 15-inch Retina display. This MacBook was fresh off the line and ordered to fit the needs of a person that wanted it all. It has the maximum RAM and storage options that were available at the time.
Some may feel that the Retina display was not needed but with all of the upgrades this unit has there was no other option than to get Retina display. It's an awesome display with a resolution of 2880 x 1800. The graphics card is a good old NVIDIA GeForce GT 650M with 1,024MB.
This unit has the 2.8GHz Intel Core i7 with a maxed out 16GB, 1,600MHz DDR3 RAM, that two 8GB sticks. In addition, this laptop has a 768GB flash storage, which in our opinion is the best part of this device. It is an amazing hard drive and worth every penny. The truth about this new MacBook Pro is that it's a great computer worth the higher price tag.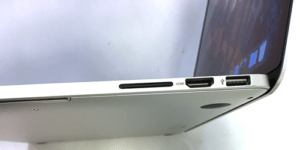 Surprisingly to me, they have now done away with Firewire ports altogether, so if you want to take advantage of your Firewire hard drives, you'll need to buy an optional adapter. It does have two USB 3.0 ports, one on each side, a Thunderbolt port and a headphone jack, there is no separate input jack. The 15" MacBook Pro Retina model includes an HDMI out port which is excellent and like the previous models, it has an SD card slot. It doesn't, however, include an optical drive. So if you want to burn DVDs or load software from a disk you will need an external superdrive. Or share a disk drive from another system. However, like most people, we haven't had a huge need for optical drives, so it really hasn't been an issue not having one.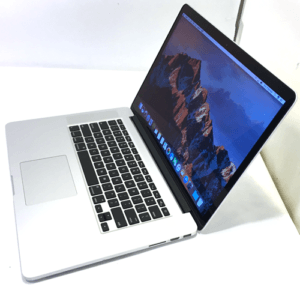 The HD FaceTime camera really isn't that great. We would have thought that the built-in camera would be as good as the iPhone 6, but we have found that it is nowhere near the quality of the iPhone 5 front-facing camera. The color accuracy and sharpness isn't that much of a noticeable difference from the old iSight cameras.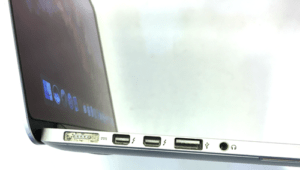 The Retina screen is beautiful. We will admit that the photos on this screen are amazing. And the vivid detail is refreshing when you work on the system.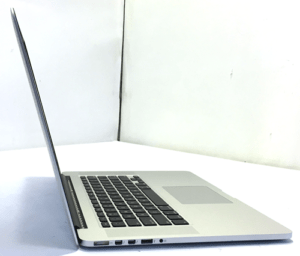 The selling point and the biggest lesson in owning this system are this: If you can afford to buy a solid state disk drive for your computer, do it. The quickness of the system when running from an SSD is out of this world. It doesn't matter if you are using an Apple computer or a PC, always opt for an SSD if you are able to. You will be amazed at how much faster you operating system will respond and load; how quickly you can move files and access programs. The SSD is what makes this computer what it is. Not the Retina display, not the graphics card, but the SSD and the 16GB of RAM make it awesome. However, with awesomeness comes an awesome price tag, this unit left the store for $3,700 USD after tax.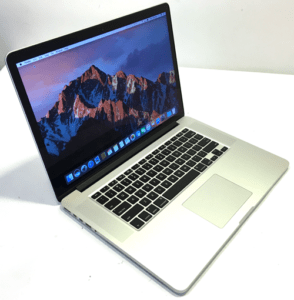 Whatever system you end up getting for yourself, make sure you get the most RAM that you can afford. Also get the largest SSD that you can. They are worth more for the overall use of your time and satisfaction in using a system that can respond as quickly as you want it to. Overall, we are very happy with this laptop. So far it has been a powerhouse for all of our needs. It allows the user to run multiple virtual systems and graphic programs, at the same time at the blink of an eye.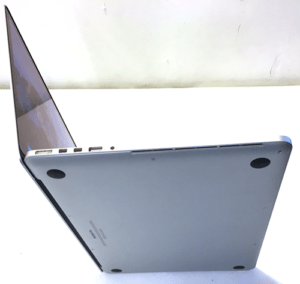 The keyboard has the typical Apple feel and performance that we've all become used to, and of course it's backlit. The chiclet keys provide a great typing experience and have great tactile feedback. The same goes for the trackpad. The glass trackpad is amazingly accurate with scrolling and all types of multi-gestures features are all on-point. It's very sensitive and the tap-to-click feature is very nice and you shouldn't experience any issues with this trackpad.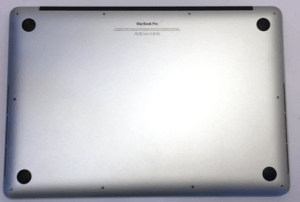 As far as the battery goes, again, you won't be disappointed. We were able to get the standard 6-7 hours of normal usage with a screen brightness of about 50%. This is a workhorse machine and thus isn't really intended for gaming. If you plan on getting this laptop with the intent of gaming you'll only get about 75 mins of gaming on this battery. Not too many people buy an Apple laptop with the sole intent of gaming. And we don't suggest that you do so either. If you're wanting a gaming machine maybe you could look into a Lenovo Legion Y720 w/GTX 1060 or a gaming Asus ROG Zephyrus GX501, these laptops are build for a cause, and that cause is playing video games.