Lenovo Zuk Z2 phone
Apr 24, 2017
We tend to spend so much time thinking about laptops that we sometimes forget to talk about the mobile market. There are so many phones out there it can be very confusing to whittle down what you really need vs want. Both Apple and Samsung have awesome, awesome ad campaigns and keep most of us hooked within their space in the mobile market. Having had owned a few Androids but also having been an iPhone user for over 10 years, I can admit that I'm pretty stuck in my ways as well. I am, however, always looking for a way out. Let's take a look at this new phone by Lenovo as see what you think.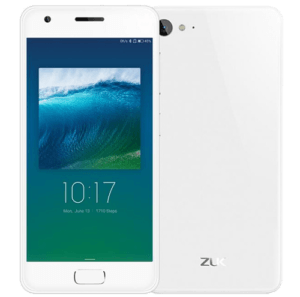 So far in 2017 things have been pretty quiet. Both Apple and Samsung released their flagship 7 models last year in 2016, and nothing too crazy has come out as of late. So, there's no wonder if you've never heard of the Zuk Z2. They've been out since 2015 with the Z1, but we're going to talk about the second generation version since it's better.
It's by far one of the best-valued phones that you can get in early 2017. You can find them selling for just $185 USD. In case you didn't know, Zuk is owned by Lenovo who also owns Motorola, so this phone is made by a reputable company.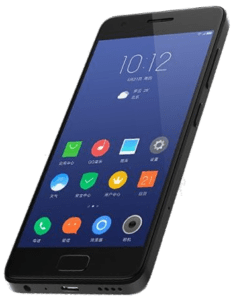 Performance:
Taking some stats off the Antutu Benchmark the Zuk Z2 scores 133,211. This is a pretty good number because when you check it by rankings, it's right up there with similar scores of the Samsung Galaxy S7 Edge with 134,000 and Apple's iPhone 6S with 133,000 points as well. So, as you can see, it's going to hold its own. The thing to keep in mind here is that both the Galaxy and the iPhone cost significantly more than just $185. Don't lose sight of the goal...and the goal is getting the best bang for your buck. So, if you think you need a fast phone that is capable of paying the recent 3D games, then this phone is for you since it represents very good value for the money. It will handle all current applications and games with ease.
Specs;
Taking a look at the specs you'll find it uses a Snapdragon 820 with Adreno 530 graphics, which is the same setup that powers phones like the One Plus 3, the HTC 10 and the US version of the Galaxy S7. It has 4GB of RAM, 64GB of onboard storage, Android 6 Marshmallow, and it has a massive 3,500mAh battery.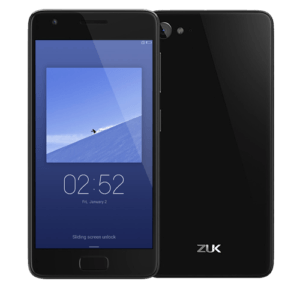 On the back of the phone, you'll find a 13MP camera which has Samsung isocell sensor and its photos are comparable and it seems to deliver a solid performance. It also has a very fast phase detect autofocus, it can record in 4K, and thanks to that isocell sensor it can even record slow-motion videos of up to 960fps. The front camera is 8MP and has some really good low-light photo picture taking capabilities.
The Zuk Z2 also has a 5-inch 1080p screen and a home button which also doubles as a fingerprint reader. Along the bottom is the USB type-C port that supports quick charge 3.0 and can charge to 80% in just 30 minutes.
Design:
On the front and back it has 2.5D glass which Zuk claims is equivalent Gorilla Glass 4. Zuk has found a coating to use on the front of the glass to keep the oily fingerprints at bay and keep it from being too smudgy looking like on other glass phones. The build quality is really good. The frame is metal and all of the ports are on the bottom and the buttons are along the right-side. That leaves both the top and left-side completely empty and tidy.
My personal favorite part of the phone aside from its blazing price tag is the fact that it holds two SIM cards. It supports a dual-SIM setup and runs on LTE connectivity.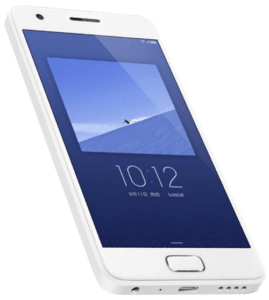 One thing some people may not like about the phone is that it is not able to have Near Field Communications (NFC). So, no passing info back and forth from another device like most smartphones have. For me, that's not a deal-breaker, for others, I am sure it could be. Just remember: $185.
Not only are we concerned about conserving the Earth and our Environment, but we are also concerned about conserving our money for bigger and better things. Especially if you have a broken phone you can sell it to us and not to worry about repairing it. You will save the money to buy a new phone. That way you can focus on what's really important in your life.