Lenovo Yoga 900-13ISK2 Laptop
Apr 18, 2017
Lenovo Yoga 900 Laptop Review
+++ Update to above link +++
https://www.youtube.com/watch?v=nMVzW61Ae3s
Last year we covered the Lenovo Yoga 900 in all of its glory, but some laptops are nice enough and popular enough to cover more than once, and the Lenovo Yoga 900, is definitely one of those machines that warrant a second look. This Yoga is still among best selling used laptops.
If you go to the Lenovo website you will see that they no longer offer the Yoga 900 13.3" ultrabook, so if you find one on the secondhand market, you would be best served to take a look at it. It's a real nice machine.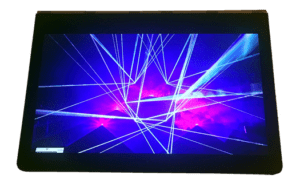 Quick Specs: - Lenovo Yoga 900-13ISK2 - Manufacture date 3/3/2016 - 6th Gen Intel Core i7 Processor - 512GB PCIe Solid State Drive (SSD) - 16GB LPDDR3 1866 MHz (Onboard) - 13.3" QHD+ LED IPS Glossy Multi-touch (3200x1800) with integrated camera - Intel® Iris™ Graphics 540 - JBL® Stereo Speakers with Dolby® DS 1.0 Home Theater® Certification - 2 x USB Type A 3.0 - 1 x USB Type C 3.0 with Video-out - 1 x DC-in with USB 2.0 Function - 4-in-1 Card Reader (SD, MMC, SDXC, SDHC) - Audio Combo Jack - 1MP 720p HD CMOS Camera - Windows 10 Home operating system - OneKey Recovery Lenovo™ - Companion 3.0 Lenovo™ - Photo Master Lenovo™ - SHAREit Lenovo™ - REACHit Lenovo™ - McAfee® LiveSafe™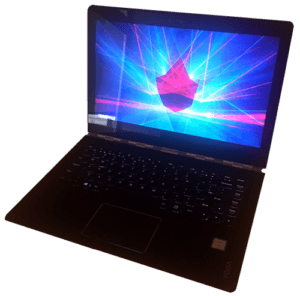 Design:
The very first thing that you will notice is that this ultrabook really is an ultrabook. It's really super thin only measuring at 0.6-inches thick and only 2.8-pounds, this little Yoga keeps things small. Yoga 900 seems much lighter than another convertible laptop Lenov Yoga 700-11ISK Core m5. It does cost more though. The particular model I'm working with right now is the highest-end model and it's yolked.
The top lid and bottom plate have a brushed magnesium look that keeps it safe and sturdy. The flex on the top lid is super minimal even when I pushed down on it pretty heavily. The actual screen flex from side-to-side is nominal as well. If you are a super heavy typer you won't find any flex in the keyboard either. In short, this ultrabook is extremely solid and well built.
The bezel around the touchscreen display is pretty thick in today's modern standards of an edge-to-edge type of display; however, it's not a drawback, it's only a personal observation. The one thing that I personally love is the soft fake suede/leather/rubber palm rest. Man, is it comfortable!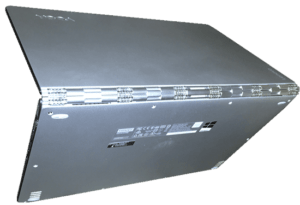 Keyboard and Trackpad:
Speaking of the keyboard it makes sense to comment on the typing experience. My daily worker is a 13-inch MacBook Pro that has an Arabic option keyboard and though it took me a little time to get used to, it's a really nice keyboard.
The Yoga 900's keyboard is comparable in its typing feel but has a shorter key travel. The key travel is OK and gives a soft feedback while typing and once you take a few minutes of typing and getting used to the layout, it's not too bad. I am finding that I'm miss-typing quite a bit due to the setup of the keys that feels to be a bit more cramped than a normal full-sized keyboard. I am certain after a day of using this laptop that I will have completely forgotten about the fact that the keyboard feels different than my Mac's. That's what makes having access to different laptops so fun.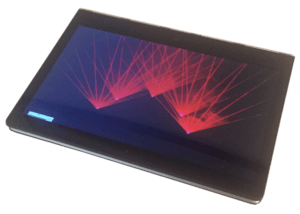 The trackpad is a bit smaller than I've recently found on many other machines, Personally, I like it being a bit smaller. I did have to adjust the pointer speed because it is smaller in order to navigate corner to corner of the screen in one motion. If you don't adjust the pointer speed from the factory settings it'll feel like the trackpad isn't large enough, but after the adjustment, it feels great. One thing I'm having issues with is the zoom/page swipe gestures. It seems many of my three-finger gestures actually make my screen size adjust. That's not 100% correct, but I'm sure I'll get it fixed once I look for trackpad driver updates. It could also just be me using lazy fingers and accidentally inputting a different command than I think I am. But even so, that shouldn't be the case. Aside, from that, it seems decently accurate.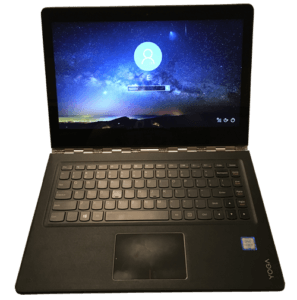 Performance:
If you're thinking about gaming better buy Lenovo Legion Y520 laptop. The Yoga is a little powerful computer but for real gaming it won't be enough.
So far this 512GB and 16GB of RAM machine flies through almost every function I've tried. Generally, when I get a new machine to test I do a few things right of the bat:
1) I reset the machine to all factory settings and this machine only took about 40 minutes from beginning to end of the setup, and I even did the more in-depth reset than normal and it was still that fast.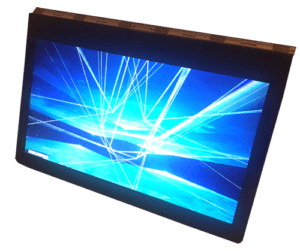 2) I always put Chrome on any PC I'm using (since I'm a daily Mac user I find it more similar to Safari). Usually, this takes several minutes to setup, but this time it was much faster than lower-end processors.
3) Next, I install Piriform's Speccy application to read the computer's specs and also current temperature readings and other various readings that are important to know.
4) Last, but not least, I always install Grammarly on every machine I use in order to keep my typing consistent. Since I use many types and sizes of keyboards on the regular, it's super common that I'll commit many typos, and because of that I use an app that's going to keep me looking like I know what I'm doing. The bottom line though, is that this was a super fast search and download as well. This machine really is quick and fast.
Even after hours of normal multi-tasking while web browsing, video streaming and music streaming the computer and GPU stayed extremely cool and haven't seen it go over 35-degrees Celsius. If you were to take on some gaming I would assume that it would certainly push the GPU more and thus push that number up some, but I feel this unit stays adequately cool given the day-to-day normal usages for work, school and pleasure.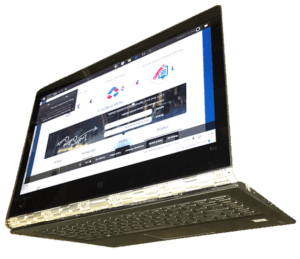 When I got this ultrabook I was told specifically that it boots up mega fast. So, I decided to pay special attention to that and take note if I found it to be faster than normal. It was no lie, it was so fast that I decided to do several boot-ups and time them to get an average. More or less, it was booting up and ready to roll in roughly 7.4-7.8 seconds. Are you kidding me son?! That's pretty dang fast.
This laptop will make your work easier and play time more pleasant so look for one in a good condition and buy it. Sell your laptop online whether good or broken and use the extra cash because Yoga 900 isn't cheap. Sell Broke will also buy your iPhone and other electronic devices that are listed in the directory.