The New Lenovo z2 Plus Smartphone
Nov 02, 2016
It looks like the laptop giant Lenovo is pushing its parameters again and are venturing into the mobile phone arena with the other big names. Is Lenovo trying to get into the market with a flagship mobile device? Well, let's take a look at the new Lenovo z2 Plus and see what it's all about.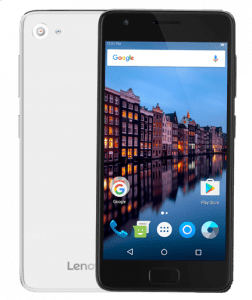 Free phone cover
The first thing I noticed when unboxing this phone is it comes with a free phone cover! Aside from that, this handset is available in two different variants, you can buy this with 2GB RAM and 32GB ROM or 4GB RAM with 64GB ROM. The z2 uses a fiberglass frame that is 45% lighter yet 25% stronger than aluminum that is found on other phones such as the iPhone. There's a 2.5D glass on the front and back. That gives this device a very symmetrical look and feel to it. The build quality and finish is very nice on this Lenovo phone. On the back you'll find the Lenovo logo and a 13MP camera.
Front of the phone
The front of the phone has one single dedicated navigation button. This button also serves as the fingerprint reading sensor. The stand-alone button offers 7 different functions: multiple press options, tap options, home screen button and back button. You can also swipe left and right to move between apps. The rest of the on screen icons are as you would find on any other smartphone. On the bottom is the USB Type-C charging port and the bottom facing speakers. This device feels natural in your hand and overall is very comfortable to use. It is 8.67mm thick and it houses a 3500 mAh non-removable battery and weighs in at about 149 grams.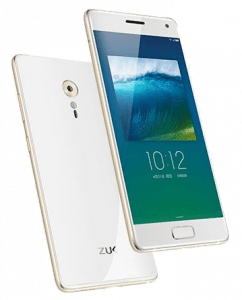 Dual SIM handset
It's a dual SIM handset that uses two nano-SIM cards that you can fluidly switch between. It operates on Snapdragon 820 with a 2.15GHz, 64-bit Quad-Core processor with Adreno 530 GPU running on Marshmellow 6.0.1. An excellent light/proximity meter operates it's self-adjusting lighting.
Display
The display size is 5" that supports a full-HD resolution. That allows for great viewing angles with great touch responsiveness and production. On the front of the screen is an LED notification light for when the phone is in silent mode. And you still want a visual cue as to when it's ringing.
The Lenovo z2 Plus is loaded with WiFi, Bluetooth and GPS and all of the common options you find on flagship phones. It also works as a pedometer (step-counter) and this works with its health application. It can monitor your physical activities and also adjust and account for burnt calories. Basically you have a built-in personal fitness tracker.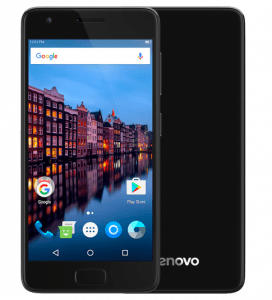 Camera
Now let's move on to the camera. It is an auto-focus camera but by tapping the settings icon on the camera interface you can select various other modes to shoot with to get that optimal photo experience. As mentioned before the rear-facing camera is 13MR but the front-facing camera is 8MP, and currently the iPhone 6 only has a 6MP front-facing camera. The still photos come in at about average but the video camera can also record in 4K. There is also a slow-motion camera that is awesome. From the editing choices for the slo-mo, you have 3 different frames per second options: 120fps; 240fps and 960fps. Unfortunately, you cannot export the 240 and 960fps options, you can only watch them on your phone.
Adreno 530 GPU
The z2 Plus is a very powerful phone with the ability to do some light to medium-duty gaming without very much lag at all. The Adreno 530 GPU really gives it what it needs to keep the gamer in you satisfied while sitting in lines like in DMV. This phone will keep you occupied because Lenovo claims 6-7 hours of heavy usage on its 3500 mAh battery on a single charge. A charging session of about 2.5 hours should completely charge your battery to full from about 5%.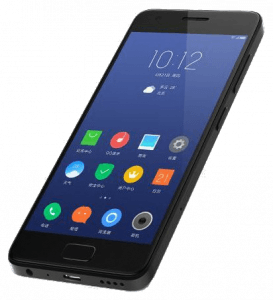 This z2 starts at its base model for about $260 USD and for that price you will get a nice phone that should be able to do all of the Android features that you're used to. The camera is not the best, but some of its recording features are nicer than you'd usually find at this price point. If you're a big traveler then the dual-SIM card readers should come in handy.