Do you find yourself chanting, "Hey, hey, ho, ho this laptop's got to go!"? Take a break and consider selling your laptop while we discuss some things that you need to know about buying a new laptop in the year 2016.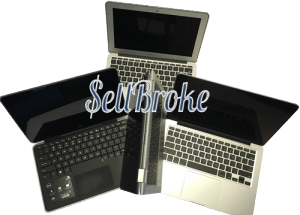 Since the modern PC parts are so good this year you may find your biggest challenge is deciding upon a shape. Keep in mind there are some really good reasons why the clamshell laptop has been around for decades. It packs up easily, usually they don't weigh very much and their portability is great.
2016 will bring us more styles and conversions than just the traditional clamshell style we've become so used to. We are going to be seeing a lot more 2-in-1s that function kind of like a laptop but it can convert immediately into an iPad/ tablet type of device. Allowing for much greater portability. The new convertibles are the only things that can beat out a laptop at its own game. Though most of the time they are used like a laptop, they also allow you to bend the entire screen back and you instantly have a "converted" large tablet. Now that you've got the shape that you desire, it's time to put a little bit of thought into the CPU.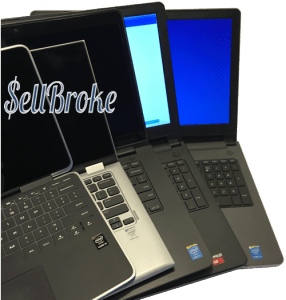 With the exclusion of gamers and professional project builders, a Dual-Core is reliable for about 75% of normal day-to-day users. At the top of the Intel market are the Core i5 and Core i7, unfortunately they also cost the most and use the Skylake platform. It is possible to get lower-end chips like the Core M 3, 5 and 7. The Core M series has an undeserved bad reputation of being slow, but when in normal use you can't tell the difference, and they are far superior than Intel's other budget chips. The budget chips will generally add more battery life. As far as budget chips are concerned you only need to know a couple of things: Pentium and Celeron with an "M" are mediocre performance and battery life. And Celeron with a "Y" or "U" give you better performance at the cost of the battery cycle.
So far in 2016, we have seen DVR4 being pushed a lot. The question remains, "is it better?" Well, the short answer is, "yes" but should you care, "probably not." The reason being is that you have to consider your RAM size. With RAM you want a minimum of 4GB but more than likely would be better fit with 8GB of RAM, however in ultra-thin notebooks the RAM they come with is all you get.
Since the pieces of SSDs have come down so much that you can compensate for a slower CPU and too little of RAM, as long as you can get a new SSD at least with 128GB, or larger, you'll be fine.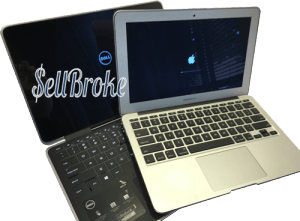 Screens have been coming a long way in 2016. They are becoming more interactive and beautiful to look at. For the common person they are a little bit overrated, because 1920 x 1080p is all we really ever need for great crisp, clan displays. The touchscreen and pen features are nice to have but they are generally more of novelty items than real needs, and not only do they cost more to buy as accessories, they also run your battery cycle down much much faster.
In a nutshell there are a few things to consider when buying and selling laptops this year. There have been great advancements especially in screen technologies and SSDs. We can only project that most of these technologies will get better honed and more efficient in the near future. But you should have a better idea of what you're looking at currently on the market of gizmos, laptops, smartphones, and gadgets.
-Drayton J Talbot-
Top laptop choices for 2016 are Apple MacBook and MacBook Pro, Dell XPS Ultrabook, HP Envy Touchsmart, Asus Zenbook, Microsoft Surface Book and Lenovo IdeaPad, ThinkPad and Yoga.