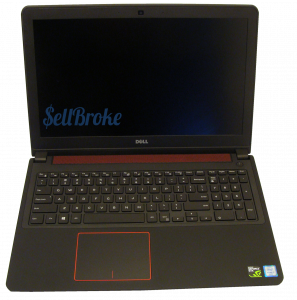 When you think of high powered gaming systems do you often think of Dell? If not, let's discuss what you've been missing. Ok, so you don't think of Dell, but here's what you need to know, the Dell Inspiron i7559-763BLK, may just change your mind. This laptop has plenty in store with its 6th Generation Quad-Core Intel i5-6300HQ running at 2.3 GHz aside its dedicated NVIDIA  GeForce GTX 960M with 4GB of RAM. With this configuration you'll be able to run a large variety of new releases at high frame rates.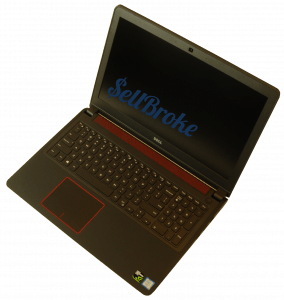 Equipped with a 256GB SSD it allows for very fast downloading speeds for all games and apps. Unfortunately that won't leave you much room for storing files and media, but add an external HHD and use clouds and you can manage your larger files with no problems at all, which ends up giving you more room for gaming needs. Its RAM size is a bit lacking as well with only 8GB of DDR3L memory, compared to some of the real powerhouse machines, but you can expand and upgrade your memory to 16GB to better your higher end applications. Conveniently located on the underneath of the device is a large hatch door with one screw to gain access to the already open and free port to add your disk. They thought ahead on this feature and make it so you don't have to break any seals when getting inside which is nice for warranty coverages.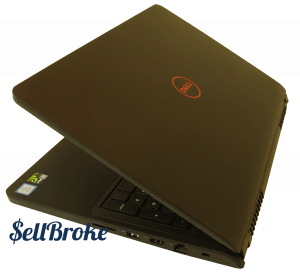 Now let's talk about the things you need to know for sure. Windows 10 starts up and resumes really quickly and there is no buffering times between you and your games, even updates get to you quickly and are available so you're always up to date. You can play more games than before. The newest and greatest Xbox games are only a click away, and you will get built-in support for the Xbox controller and also be able to stream Xbox One games to a Windows 10 PC, laptop or tablet anywhere in your home. With DirectX 12 you can break down boundaries and step into your game with graphics more vibrant and stunning than ever seen before from a Dell. Window 10's API is armed with new features that will provide quicker processing in real time that will generate higher FPS as well reduce power usage to allow for longer extended playing times.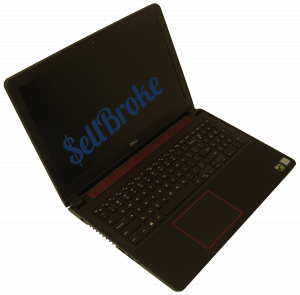 The new Skylark architecture also supports DDR4 Ram for potential RAM upgrades. If you are looking around the market, again, you should take a look at the Dell Inspiron i7559-763BLK for a being a well-balanced gaming powerhouse.
Specs:
Screen Size – 15.6 inches
Screen Max Resolution – 1920 x 10180p
Processor – 2.3 GHz Core i5 6300HQ
RAM – 8 GB DDR3l SDRAM
Memory Speed – 1600 MHz
Hard Drive – 256 TB SSD
Graphics Processor – NVIDIA GeForce GTX 960M 4GB GDDR5
Graphics RAM Size – 4000 MB
Wireless Type – 802.11a/c
Number of USB Ports – 3
Battery LIfe – 4.5 hours
OS – Windows 10
Weight – 7 pounds
Dimensions – 15.1 x 15.1 x 10.43 inches
Processor Brand – Intel
Processor COunt – 4
CPU Memory Type – DDR3 SDRAM
Flash Memory Size – 256
HA INterface – Solid State
Battery – 1 Lithium Ion Battery
Planning on buying one? We buy laptops, tablets, or smartphones and help you get some money to put towards a new device! Get a quote right here on our site.