Top 10 Features to Buy Great Laptop in 2022
Oct 13, 2021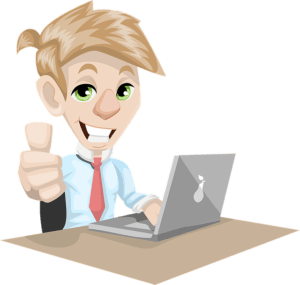 You need to look out for some must-have features when buying a new laptop, especially in 2022. We have come up with ten features you need in a new laptop. We are confidant that you can use this article as a guide when you want to get a new machine, because we buy laptops every day.
Before we get into this, you need to understand that there is no such thing as a perfect computer, so it is entirely okay if you do not find all ten features in one device. There is always going to be compromises, especially when it comes to your budget. But hopefully, these will give you an idea of what to look for. 
Also check out:
Tips to buying the perfect laptop in 2022
Top 10 Features
Best Display
It is the most crucial component of a laptop. When choosing the best display, you should look out for four factors:
screen resolution

color gamut

brightness levels

refresh rate
Screen Resolution- While 1080p is a good baseline to start with, there has been a sudden shift towards 16x20 aspect ratio displays that offer more vertical screen real estate. In that case, a 1200p, 1440p or 1600p (for bigger laptops) is a good pick. However, if you are a creator, upgrading to a 4K panel will be beneficial provided you stick to a 16-inch screen or anything more extensive.
Color Gamut – There are a range of colors that are visible to the human eye. So the wider the color gamut percentage is, the better the color reproduction. There are three different measurements on most laptops: sRGB, Adobe RGB, and DCI-P3. It is essential to pick a display that reaches at least 100 percent sRGB and the highest number possible for the Adobe RGB and the DCI-P3.
Brightness Levels- Brightness is usually measured in nits, so the higher the screen backlight level, the better the experience. Most laptops offer 300 to 350 nits which is an excellent option, but some more expensive panels get up to 500 nits.
Refresh Rate- This is measured in hertz. And that represents a display that can refresh an image per second—the higher the number, the smoother the experience.
No matter what kind of laptop you have, having a lousy panel with rubbish color accuracy won't do you any good. The color accuracy is usually measured by screen covers using the sRGB, Adobe RGB, and DCI p3 color spectrum. Look for something that has a 100 percent sRGB, at least 90 percent Adobe RGB, and p3. Also, look for something with at least 350 nits of brightness and can get to 450nits so you can use it outdoors without worries.
Get a matte display if you are a gamer or a glossy display for a vibrant contrasting look.
Tip: Vibrant colors, high brightness, fast refresh rate, and a modern resolution= not all needed, but find what you value
Extended Warranty
While this differs from one brand to another, every new laptop comes with one or two years of coverage. But I would recommend extending your warranty if you are worried about the future or don't trust yourself with your laptop. Some brands offer or include accidental incidents. You should not pay more than $100 for an extended warranty.
Tip: Better safe than sorry
Upgradeability
Having easy access to components is nice, but it depends on the laptop you are shopping for. For instance, thin and light laptops are impossible to upgrade. On the other hand, you can upgrade most gaming laptops, but not everyone is comfortable opening their expensive devices. You will find several video guides on how to open and disassemble laptops in our blog.
Tip: Know what you're going to use it for 
Memory
A lot of manufacturers sell their base models with 8GB of RAM. That may not be enough for light uses, so try to maximize your memory right away. 16GB should be the bare minimum, and the storage can be upgraded in the long run since most laptops come with replaceable M.2 drives.
Tip: Get the right memory now, rather than later
Battery
The main reason you are getting a laptop is to make your computing experience seamless while unplugged. For students or professionals, it is crucial to have a laptop that lasts all day.
For thin and light laptops, 55 to 70-watt hours is a good range in terms of size. That will last you between 12 to 14 hours with fair usage. Also, avoid laptops with big screens and small batteries, as most manufacturers use this to save money.
Tip: Make sure it lasts 
Ports
Manufacturers compromise on the number of ports on thin and light laptops because of their slim profile. It may mean having to carry about a packet of dongles. It is essential to understand USB branding for speed so make sure you get a laptop with at least one full-sized HDMI and USB 3.2 Gen 2 port since it is the standard.
Conclusion: Don't short yourself on a standard 
Touchpad
Unlike a plastic touchpad, a glass touchpad on a laptop tends to be smoother, more accurate, and easier to clean. It used to be only available on higher-end laptops, but budget-friendly computers have incorporated them more regularly.
Tip: The modern trend is made for everyone
Mic and Webcam
Most laptops in the market have a trashy webcam and microphone. It is essential to look for the best quality webcam and mic. It would be best if you also avoided nose cams that are usually placed at the bottom bezels.
Tip: Have quality in all parts of your machine
Keyboard
You should pick the right keyboard to enable you to work faster and efficiently but keep in mind that every keyboard needs some getting used to. Consider factors such as feedback, spacing, and backlighting. Ideally, keys with a longer travel distance provide satisfying actuation with a bit of force involved.
Tip: Make sure it feels right 
Processor
It is vital to pick the right CPU for your needs. If you use a thin and light laptop, you might think that you need the fastest CPU for best performance, but in reality, looking into an i5 and Ryzen 5 give you good results.
The Intel 11th Gen i5/i7 processor paired with at least 8GB of RAM and 512 SSD is ideally all you need in a laptop. Particularly, if you intend to use your laptop for gaming, you should aim for 16 GB of RAM to play heavy-duty games. And to make it best, get a laptop with a dedicated graphics card like an RTX 3050, 3050 TI, or 3060.
If you want to get a gaming laptop, be sure to get a high refresh screen and a dedicated graphics card of 3070. And if you are an eSport gamer, you should go for something like 300-360 Hz full HD screen to get the smoothest and fastest gaming experience.
Tip: Don't spend too much on something you don't really need 
Tips to buy the perfect laptop in 2022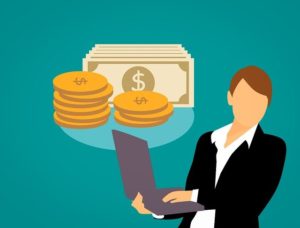 In reality, there is no such thing as the "perfect laptop". There are so many laptops with outstanding and unique features, so it all comes down to affordability. I will be giving the top tips that will help you find the best laptop for your needs.
Buy Premium
Buying a good laptop means having to spend top dollar on it. Is it a better to buy a new, premium model from the past few years or a secondhand one with little to no warranty? Typically, I would go for something brand new. For example, the Dell XPS 13 is around $900 now, perfect for its features. It is not always easy to find an older laptop model with the same features as this laptop.  Getting the latest model is better as you will get better specs, faster processors, and a good warranty.
The Point: Newer will leave less room for headaches. 
DIY Upgrades
There is no limit to what a fresh, fast, and new SSD will do to the performance of your laptop. Whether buying new or owning a laptop that has seen better days, upgrading the SSD or RAM will serve you greatly. It is not only cost-efficient, but will give new life to your laptop. However, every laptop is different when upgrading.  So, it is essential to do extensive research and check reviews to find out if your laptop has upgradable features. If not you can sell laptop that's hard to upgrade to us for cash and buy one that will be easy to work with.
The Point: Learn what can be upgraded and what can't.
Get the M1
If you decide to go down the Apple route, you should get the M1 version of the MacBook Pro or Air. Unless you use a specific Apple program that will only work on Intel architecture, you should go with the M1. You will be enjoying:
no fan noise,

double performance,

zero heat,

and excellent battery life.
The Point: If you're going to get Apple, make sure it's the best Apple. 
Consider an iPad
If you do not want to spend too much money, you can choose an iPad like the 4th gen iPad Air. It is compatible with the Magic keyboard. So, using it together will give you an almost-laptop like experience.
The Point: An affordable substitute. 
Test it before you buy
You can also consider going to a store and test the laptop you are interested in buying there. Feel the keyboard, see how you feel using it ,and decide to buy it if you wish. It is an easy way to get first-hand information about a potential laptop. You can always use the return policies to bring back anything you are not sure about your purchase.
The Point: Don't commit if you're unsure. 
Last Words
You can get good laptops for yourself in 2021 if you consider
the performance,

graphics,

operating system,

size,

and battery that suits you best.
It is essential to do extensive research and make careful use of online reviews.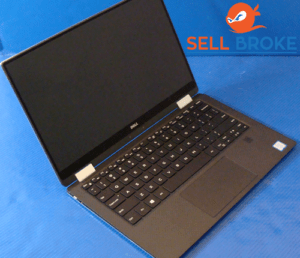 The Dell XPS 13 has always lived up to their expectations being one of the best selling laptops for many years. To be crowned the best Ultrabook doesn't come easy, and the conclusion was made based on several impressive features this laptop comes with. They made evident and useful changes to the design, display, and the performance is clearly better than the 2019 model. Without further ado, let's see why this laptop is the best Ultrabook in 2020.
Pros
Stellar design

Compact and lightweight

Excellent speakers

High-quality screen

Enhanced security and performance
Cons
Fewer ports

The base model isn't touch-enabled
Design
This year, some changes have been made to the XPS 13's design. The body is made of black carbon fiber that feels good in your hands. This material is also durable and can take a few bangs without breaking. It's a sleek laptop, lightweight, and compact, you might call it perfect.
It has a few ports, which could be a downside depending on how many devices you use. It has one USB port on each side and a headphone jack. If you work with many gadgets, you should consider getting an adaptor.
The screen is stellar. It's a 13.4-inch 1080p screen with a different but unique aspect ratio of 16:10. This aspect ratio looks undeniably pleasing to the eyes. If the touchscreen is a feature that is vital to the work you do, then you'll have to get the higher model because this base model doesn't support touch gestures.
The webcam supports Windows Hellos, which means you can unlock your laptop using face recognition. That's one feature I'm really impressed with in this model. For added security, Dell included a fingerprint sensor in case that's your thing.
The speakers on the Dell XPS 13 2020 are super cool. Unlike most ultrabooks with terrible speakers, the ones in this model are functional, and that's because they're 2-watt speakers. If you love music or concerned about the sound quality, it'll definitely make you smile.
Finally, on design, the keyboard is excellent. It has bigger keys than the last model, the travel is smooth, and it just feels so good when typing. It's something people who type a lot will definitely enjoy. Although, the Pg Up and Pg Down keys are absent in this year's model, probably to create more space. It could be a downside for you if you make use of them frequently. Otherwise, it's something you can adapt to in a short period.
The trackpad is very responsive, has windows precision drivers enabled, and the click is less noisy.
Sell Dell XPS 13 9320 Plus Touch Intel Core i7 12th Gen laptop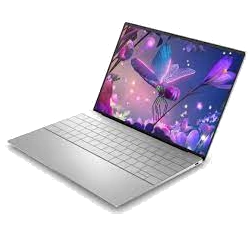 Display
The display is crisp and sharp. Pictures are bright and vivid, and if you want a better viewing experience, you can get the one with a higher resolution as this base model is 1080p.
Performance
The Dell XPS 13 is equipped with 10th Gen Intel processors. The Intel Core i5 1035GI it comes with can handle everyday tasks such as video streaming, web surfing, word processing, and lots more without causing any lag.
The performance is better than last year's model, but the graphics capacity can't handle big games. Simply put, the Dell XPS 13 2020 is not a gaming laptop for gurus. Although it can still play less demanding games well. However, don't expect it to play big games like Fortnite.
The RAM in this model can't be upgraded, so you'll have to purchase one with enough RAM capacity for you. The SSD cards are replaceable in case you need more storage capacity.
The battery life is solid, lasting for 10 hours without a need to recharge. However, if you get the models with a touch-enabled screen and a higher resolution, battery life will drop to about 8 hours. Overall, it will get you through the day's work.
Should You Buy an M1 MacBook Air or M1 MacBook Pro?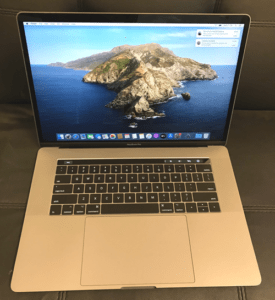 Apple changed the game with the first set of MacBook laptops to have their own processors. But with the MacBook Pro and MacBook Air models having nearly similar M1 processors, it becomes more difficult to choose a model to buy. For this reason, we have helped to dissect the strength and weaknesses of both, to help you decide which one to buy.
Design
Neither the MacBook Air nor the MacBook Pro is quite different from the models replaced. They both have similar measurements of 8.36 inches x 11.97 inches, while the Air has the tapered edge which extends 0.63 inches from 0.16 inches while the MacBook Pro comes with an 0.61-inch fixed height. The Air comes lighter weighing 2.8 pounds while it is 3 pounds for the Pro.
The new MacBooks have an identical design to last year's Macs. The interior is also similar as they have the Magic Keyboard present in both, and vertical speakers alongside family sizable bezels on the display. On the keyboard, there is a big Force-Touch trackpad just below that comes in similar colors: for the Pro, it is space gray and silver while it is silver, gold, and space gray for the MacBook Air.
Sell Apple Macbook Pro A2338 13" 2020 Touch Bar MYDA2LL/A 3.2 GHz M1 Chip 1TB laptop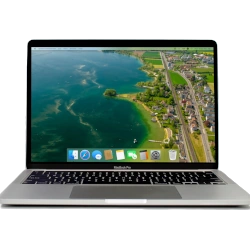 Display
Both laptops have a 13.3-inch display, but the Pro had a slight advantage with the DCI-P3 gamut support for better color saturation. This time, the MacBook Air features the same support, which makes the displays nearly identical.
They both have the feature the 2560 x 1600 pixels display, a 13.3-inch (diagonal) display with LED-backlit IPS, the wide color (P3), and True Tone. The slight display difference is in the brightness, and that is not easily noticeable. The max brightness on the MacBook Pro is 500 nits, and it is lower on the Air with 400 nits. However, both are bright enough and your eyes cannot handle the brightness for an extended period.
Keyboard, ports, and camera
The keyboard for both MacBooks is great. Where you will find the difference here is the function keys. Similar to past generations, the Touch Bar is present in the MacBook Pro, it is a slim OLED screen right on top of the number row. On the other hand, the MacBook Air has a standard function key set: specific keys like F4 for Spotlight, F5 for Dictation, and F6 for Do Not Disturb which is a first. One less exciting thing is how both MacBooks still feature the old Face-Time camera (720p). Although Apple has said that the images will improve as a result of the new m1 chip.
Processor and graphics
The new chip (M1) will bring a great speed boost compared to the old generation of chips. However, Apple did not release data to back up these claims. Therefore it will be down to usage and testing. What we know is that the new M1 chip will offer way better performance than any chip we have ever seen in the Mac.
Battery Life
For battery life, both models are great. Both of them deliver excellently in this regard. According to Apple, the MacBook M1 Air is designed to last for about 15 hours, which is way up from 11 hours) while the MacBook Pro should last for about 17 hours, a massive improvement from 10 hours. These improvements come despite maintaining the same Integrated 49.9-watt per hour battery in the MacBook Air and a 58.2-watt per hour battery in the MacBook Pro. Therefore the improvement is a result of the new chip.
Storage and RAM
Apple released all its four M1 Mac models with 8GB of DDR4 memory and it is upgradable up to 16GB. It also has storage options of 256GB and is upgradable to 512GB, 1TB, and 2TB options. According to Apple, the latest SSDs run with a speed twice as fast compared to before. Although, evidence shows that it might have reduced the shelf life.
Price
Two standard configurations for each of the models are on sale now at a similar price range as before. To upgrade your RAM to 16GB, it will cost $200, the same as the storage that, as an upgrade to 512 GB or 1TB will cost $200. Apple charges $400 for an upgrade to 2TB from 1TB.
Sell Apple Macbook Air A2337 13" 2020 P/N MGN63LL/A - 3.2 GHz M1 Chip 256GBn laptop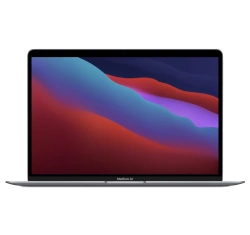 Conclusion
Both laptops are great and will deliver excellently. Most users will be satisfied with the M1 MacBook Air, but if you want that extra performance for your work then you should opt for the M1 MacBook Pro. If you pick up a wrong model you can easily trade in MacBook for cash with us and buy another one. The M1 chip guarantees speed and a great battery life.