Best Laptops of 2019
Dec 30, 2022

Best HP Laptops
When it comes to personal computers HP is a pioneer next to IBM. Unlike IBM, HP still makes great consumer products that sell around the world. They have managed to combine elegance and affordability effectively. A look into the best selling laptops in 2019 will help you realize how much of greatness HP has to offer. You would find a lot of HP laptops on the list of the best laptops in 2019. They went into rebranding mode and have successfully come out with some of the laptops with the best features in the market.
Are you looking to invest in the HP? Here are some of the best HP laptops you would find this year.
HP Spectre x360
The HP Spectre x360 2019 is elegance personified. It is bound to turn heads wherever you take it, as it is pleasing to the eyes. The HP Spectre x360 is not all about the beauty of the design as it comes with great performance. Its hardware is up there with the best and can handle the tough tasks. Gamers will find delight in the HP Spectre x360 as it can handle strategy games, and it has a 4K display option.
Sell Old HP Spectre X360 13 Core i7-8th Gen laptop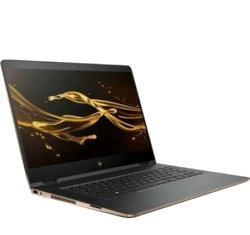 HP Spectre x360 15T
Looking for beauty and performance? HP has it in abundance. Further cementing this claim is the HP Spectre x360 15T – a 15-inch elegantly built gold trim on a matte black machine. The HP Spectre x360 15T is not just about the beautiful life, as it comes with excellent performance. Its 8th generation Intel chip serves as a good base for performance, and its Nvidia GTX graphics are a delight to the eyes. Its sharp 4K display cannot go without a mention, and its storage capacity is great. It is a stunner and offers a reasonably great gaming experience.
Sell Old HP Spectre x360 15 2-in-1 Intel Core i7 10th Gen laptop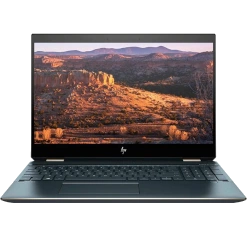 HP Spectre Folio
The HP Spectre Folio definitely deserves a place among the best HP laptops currently in the market. It might not be the fastest HP laptop out there, but it comes with enough performance capability to get you through your daily work. It is more inclined towards office use than for video content creation or other uses that require dealing with loads of video editing.
Sell Old HP Spectre Folio 13 Convertible Intel Core i7 8th Gen laptop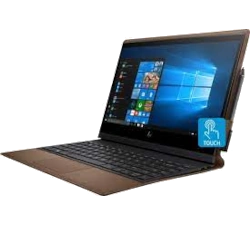 HP Chromebook 14
This tiny looking Chromebook might not be the most powerful machine among Chromebooks out there, but it holds its own quite well. It does well to find a good balance between portability and having enough screen space. Its trackpad and keyboard are great for Chromebook standards, and its display is excellent. The price is reasonable, and its battery life is quite good.
Sell Old HP Chromebook X360 14 Intel Core i5-10th Gen laptop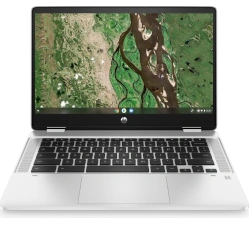 HP EliteBook x360 1040
The HP EliteBook x360 1040 offers great performance along with an attractive design. It comes with many excellent features that cover-up for its somewhat disappointing battery life. It comes with plenty of ports and one particular port that gives great audio. Its SSD is amazingly fast, and it offers power to a reasonable extent. It might not be the best HP machine out there, but it balances up its features pretty well for a place on this list.
Sell Old HP EliteBook x360 1040 G7 Intel Core i7 10th Gen laptop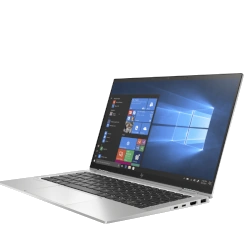 Best Dell Laptops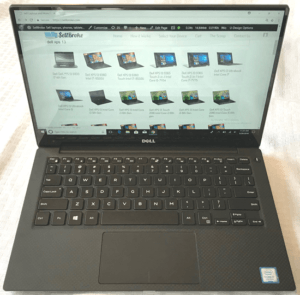 Dell laptops have always been known for their durability, and lately, they have added good looks. Dell has a long history of making solid-looking laptops, not only in specs but the body structure. These days they now have an array of portable computers that are as equally solid in functionality. They have laptops for quite a number of purposes, from gaming to heavy content creation. They also have laptops that are very lightweight and easy to move around with, and you can get always get a Dell that is in your budget range.
We have come up with a list of the best Dell selling laptops in 2019, in a bid to help you make a good decision if you crave a Dell laptop.
Dell XPS 13
This slim looking Dell laptop is one of the best laptops you will find in the market in 2019. It comes with the new Intel Whiskey Lake processors, which has made it faster. The Dell XPS 13 is a premium ultrabook that you will absolutely fall in love with. Its Intel UHD graphics 620 will enhance your viewing pleasure on a 13.3-inch screen. They have also fixed the issue of their webcam placement in the Dell XPS 13.
Sell Old Dell XPS 13 9300 Touch Core i7 10th Gen laptop
Alienware Area-51m
When it comes to gaming laptops, only a few laptops come close to the Alienware Area-51m. It is extremely powerful and largely regarded as the best gaming laptop in the market right now when it comes to power. It is pleasing to the eyes through its standout chassis and well-placed keyboard. It gives a great performance that is rarely matched in the market by any other laptop, enhanced by its 9th generation Intel Core processor and high-end graphics cards. It is user upgradeable and will give you a gaming experience you will never forget.
Sell Old Alienware Area 51M R1 Intel Core i9 9th Gen laptop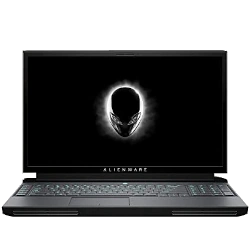 Dell XPS 15 2-in-1
Everyone wants something comfortable to carry around when it comes to laptops, yet not lacking in power. The Dell XPS 15 2-in-1 is a perfect fit for this category of laptops. A very powerful laptop, yet light and thin to aid mobility. With a thickness of only 16mm and a weight of under 2kg, it is easy to fit into your travel luggage or carry around in your backpack.
Sell Old Dell XPS 15 9575 2-in-1 Intel Core i7-8th Gen laptop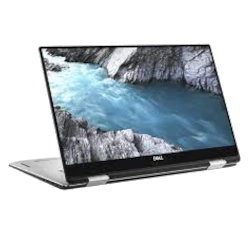 Dell Latitude 7490
One of the best laptops on the show by Dell in 2019, the Dell Latitude 7490 offers excellent performance and a good look. One of its biggest selling points is its battery life as it is one of the best you will find in that regard. Its storage capacity is also great along with great memory. The Dell Latitude 7490 is worth every penny you spend on it.
Sell Old Dell Latitude 14" 7000 7490 Intel Core i7-8th Gen laptop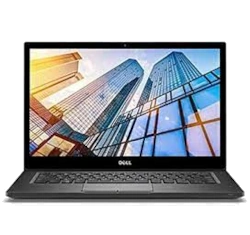 Dell G5 15 5590
For a gamer with a limited budget, the Dell GS 15 5590 is the perfect fit. A gaming laptop, not with the best of specs, but consistently delivers a great performance. Its battery life is commendable, and it has a well-balanced feature set. You could see better in terms of specs, but you cannot get a better-gaming laptop that this within its price range.
Sell Old Dell G5 15 5590 Intel Core i7 9th Gen laptop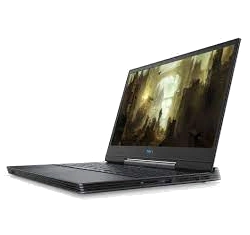 Best Acer Laptops

Acer laptops are the perfect blend of performance, affordability and consistency. Acer has shared the laptop market with the best of the best. They have shown over the years that despite helping laptops become more affordable, they will not compromise on quality. From gaming laptops to Chromebooks that are easy to carry around, you can get it all with Acer. In our years of reviewing laptops, we have come across Acer laptops that blew us away, and we can tell you they have stepped it up even more, this year. This is why we have decided to bring you some of the best portable Acer computers you can find today.
Acer Swift 3
The Acer Swift 3 sports a less flashy design; however, it doesn't compromise on power, as it has that in abundance. The Acer Swift 3 is great on the price side like most Acer laptops, although it is pocket-friendly nature didn't stop it from coming with juicy components. Its performance is great, and its blacklit keyboard and comfortable trackpad make it even better to use. The Acer Swift 3 is great for writers in all ramifications due to its keyboard design. This is definitely one of the best Acer laptops in 2019.
Sell Old Acer Swift 3 Series Intel Core i7 8th Gen laptop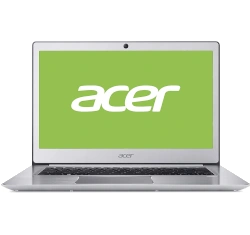 The Acer Switch 3

The Acer Switch 3 is a wonderful alternative to the Microsoft Surface Pro, a cheaper alternative at that. This Acer 2-in-1 laptop doesn't lack qualities compared to its expensive Microsoft alternative, as the price difference might suggest. The Acer Switch 3 offers a quick and smart performance that is good enough for designers. The Acer Switch 3 has a touchscreen that is quite sensitive and comes with lovely viewing angles. It is also built well, albeit not the lightest convertible you would get around. It can endure accidental knocks. It is one of the best Acer laptops in 2019 and quite useful for creative.
Sell Old Acer Swift X 14" AMD Ryzen 7 5800U laptop
Acer Swift 5

The Acer Swift 5 is a workload beast, as the typical daily workloads are light work for this laptop. It comes with qualities that are good enough to last you for a good day's work while still being available for entertainment purposes after. The Acer Swift 5 offers a stunning display along with its wonderful performance. It is one of the best laptops on show by Acer in 2019.
Sell Old Acer Swift 5 SF514 Intel Core i7 10th Gen laptop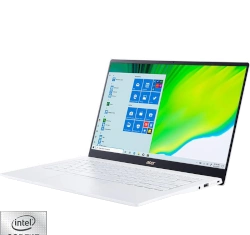 Acer Predator Triton 500
The Acer Predator Triton 500 is among the best gaming laptops you can find in 2019. It ranks up there with the best laptops on show by Acer this year, although not exactly cheap but it's worth the price. It comes with Nvidia RTX cards and the 8th and 9th generation Intel core chips. It also has a strong battery life.
Sell Old Acer Predator Triton 500 Intel Core i7 9th Gen laptop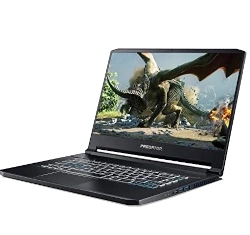 Acer Aspire E 15

The Acer Aspire E 15 is great when it comes to performance, although the screen and general look might put you off. However, the Acer Aspire E 15 offers a lot for its price performance-wise and this can make you look away from the construction flaws. Its keyboard is quite comfortable, and it has a great trackpad. Its presence in this list is for its productivity.
Sell Old Acer Aspire E15 E5-576 Intel Core i7 8th gen laptop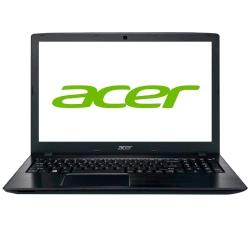 Best Lenovo Laptops

Lenovo offers some of the best laptops in the market and caters to basically every laptop need. From gaming machines to the ultrabooks and 2-in-1 convertibles. Lenovo also caters to different price range including the pocket-friendly yet sturdy category. From the Yoga lineup to the ThinkBook and Thinkpad, Lenovo has a wide pallet of wonderful laptops. The Yoga lineup blends well between being a notebook and a tablet.  They also make the Legion lineup, which are budget friendly gaming computers.
It is not an exaggeration to say Lenovo has all kinds of laptops you would wish for. In case you have been thinking of getting one for yourself, here's a list of the best Lenovo laptops this year in our opinion.
Lenovo Yoga C930
The Lenovo Yoga C930 has a lot of things you would admire in a laptop, and its good combination of qualities is the reason it's first on our list. The Lenovo Yoga C930 comes in a solid build, and it has a lot of great features. Its battery life is excellent, and its 8th generation chip helps its performance greatly. Speakers and screen are wonderful, and it has a stylus that charges itself. The Lenovo Yoga C930 is money well spent for its owners.
Sell Old LENOVO YOGA C930 13.9" Intel Core i5-8th gen laptop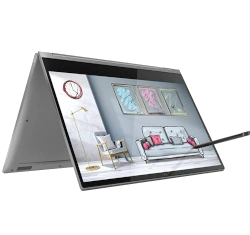 Lenovo Legion Y740
The Lenovo Legion Y740 is a great gaming machine, although not without its flaws. The battery life raises a question, as well as its keyboard arrangement and poor placement of the webcam. Asides the above-listed flaws, you would be getting yourself a powerful gaming laptop that is budget-friendly and elegant in its design. It comes with the new Nvidia discrete graphics and other great internal components.
Sell Old LENOVO Legion Y740 GTX 2070 Core i7-9th Gen laptop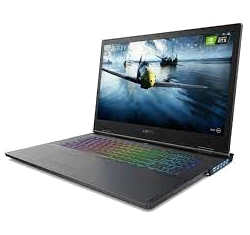 Lenovo Legion Y7000P
The Lenovo Legion Y7000P is a gamer's delight as it possesses a lot of power that can comfortably play the most graphics and processor required games. Its price is quite great for its features, and it's considered cheap compared to other laptops with similar qualities. It has an effective and great cooling system, long battery life, along with its beastly power abilities. It might be a little bit hard to find in retail, but it is definitely worth the patience of finding it.
Sell Old LENOVO Legion Y7000P GTX 1060 INTEL i7-8750H laptop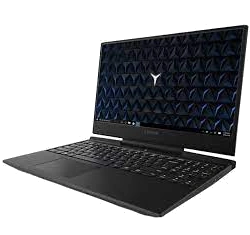 Lenovo Yoga C630
The Lenovo Yoga C630 is a Snapdragon-powered Windows laptop, but it doesn't follow in the line of poor performance that has characterized other Snapdragon-powered Windows laptops. It offers a great performance that glides through day to day tasks. It also runs intensive games quite well compared to others within its range. It comes with a useful 4G connectivity for when you are on the go. It's also lightweight and great choice.
Sell Old LENOVO Yoga C630 13.3" Snapdragon 850 laptop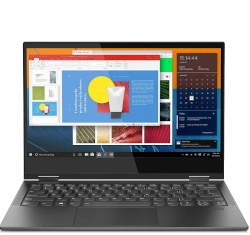 Lenovo Yoga 730
The Lenovo Yoga 730 comes in a great build and a compact design. It is awesome for heavy media editing and quite great for other daily tasks. It is budget-friendly and it comes with great hardware features like a trackpad that's quite smooth and lag-free; it also supports the Windows-specific gestures. The Lenovo Yoga 730 is a great laptop that will surely serve your needs pretty well.
Sell Old LENOVO Yoga 730 13.3 Intel Core i7-8th Gen laptop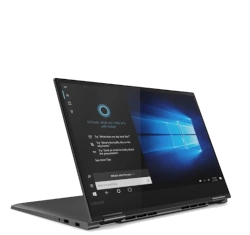 5 Best Business Laptops

Businesses have gone digital in this era. Most companies have successfully transformed from manual methods to more advanced computerized techniques. Keeping records, inventory, account balancing, and a business plan are few of the things businesses use a computer for. It is easier and more efficient to work with a laptop rather than a desktop, which is why laptops are the new waves for businesses.
Having and using the right laptops is important for your business as it will increase your productivity. There are laptops specially built for businesses, as they last longer, and that's essential. Power and battery life are two important features in a business laptop as you need them to increase productivity levels.
Whether you are a big money-making enterprise or a small firm looking to come up, here are some business notebooks and laptops for you to choose from.
Apple MacBook Pro
Apple's MacBook Pro is one of the best around, and it has an amazing design, a backlit keypad that helps looks beautiful to the eyes, and logo. With a 2.9GHz processor and 32GB RAM, it has a large speed, storage, and processing ability, which ranks highly among business laptops. Creative professionals particularly love this laptop, as it has beautiful ultra-HD graphics (AMD Radeon Pro 560X), and a great screen resolution. It is rated highly as it has been in the best laptops category for a while. It might be costly, but it is worth the cost.
Sell Old Macbook Pro A1989 13" 2019 Touch Bar MV982LL/A laptop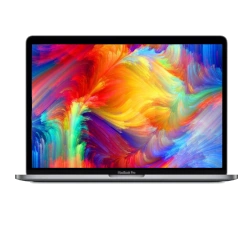 Microsoft Surface Pro 6
The Microsoft Surface Pro 6 is widely renowned as the best two-in-one Windows device that exists. Its detachable screen and keypad make it a handy business laptop for PC users who work on the move. The processing speed is great with 1.6GHz Core i7 processor, 8GB RAM, and 256GB ultra-fast storage. It is easy to carry around at a weight of 1.7 pounds, has great battery life, and very slick design, and all these makes it a great and classy choice.
Sell Old Microsoft Surface Pro 6 12.3" Core i5 8th Gen 256GB laptop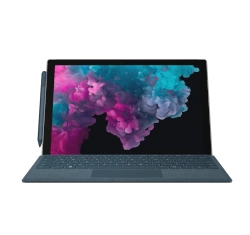 Huawei MateBook X Pro
The MateBook X Pro is best suited for executive power users. One of its endearing features is its ease of use. It comes with 512GB storage, Nvidia GeForce graphics, a 1.8GHz processor, 16GB RAM and a user-friendly version of Windows 10. It is a laptop that supports mobility as it is lightweight, it also doesn't cost as much as its functions. Multi-tasking with the MateBook X Pro is great as it comes with an Intel Core i7 processor.
Sell Old Huawei Matebook X Pro Intel i7-8th Gen laptop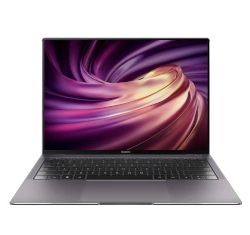 Dell Latitude 7490
When it comes to making amazing business laptops, Dell stands tall. This Dell Latitude 7490 has a superb biometric login feature it also has other great features like the Intel Core i5 (quad) 1.6GHz processor, comes with Windows 10, has a 32GB DDR4 RAM, Intel UHD graphics and a 1TB storage space. It is great for small and medium-sized businesses as it is economical and offers a great performance. It has an amazing touchscreen, and its price isn't overbearing giving its features.
Sell Old Dell Latitude 14" 7000 7490 Intel Core i5-8th Gen laptop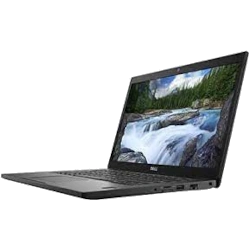 Lenovo ThinkPad T480
Lenovo ThinkPad T480 has an amazing battery that lasts up to 17 hours. It makes it a laptop with the best battery currently on the market. It has powerful features and isn't as heavy for this kind of features, not weighing up to three pounds. It comes with a powerful 8th-gen 1.9GHz Intel i7 Quad processor combined with 32GB RAM and 1TB SSD. The screen is a 1080p IPS panel. It is fairly cheap for the kind of features it has and is one of the best in this category.
Sell Old LENOVO ThinkPad T480s 14" Intel i5-8th gen laptop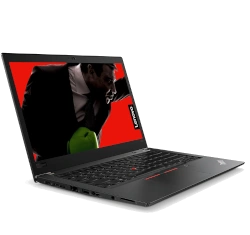 Top 3 Core i9 Laptops

A processor is vital for a computer to function. Every computer has a processor, either small or large, that provides high-end PC performance. The PC does not work without the processor; it is what translates the command you give it into actions. The processor is called the CPU (Central Processing Unit), and the PC cannot function without it. The 'Intel Core i PC chips series' is a type of processor used by some PCs.  According to the producers, they are most powerful, high-end PC chips along with the AMP PC chips. The latest in this Intel Core I series is the Core i9. The Core i9 has 36 logical threads & 18 physical cores, more than the previous versions. Features like four-channel RAM, support for Intel Optane and Advanced Vector Extension 512 make it a PC delight.
The advantages of the Core i9 over previous versions include:
High-end performance:  it provides more powerful computing power than others. It is also handy for heavy content creation, especially for programmers, photo and video editors, and even music producers.
Support Intel Optane: Intel Optane is an 'Adoptable System Accelerator' which speeds up the rate of computing tasks by mastering your computing behaviour and pattern.
Speed: The Core i9 is the fastest CPU ever produced in the world. The Intel Core i9 has 18 Cores and 36 threads, which overwhelmingly enhances the speed of various pro jobs like photo and video editing.
The highest number of cores: the Intel Core i9 series has the max number of cores available today, up to 18 cores. This is a great thing because the more cores your CPU has, the faster and more tasks it can handle.
Now, let's take a look at the top three Core i9 laptops in 2019 that you can get for yourself or someone else.
Apple MacBook Pro 15 inch
This grey-coloured Apple laptop is a delight, a MacBook Pro with an 8th generation Intel Core i9 processor with six core and a turbo boost up to 4.8GHz. It has 16GB RAM and 512/1TB storage, which ensures an ultra-fast performance along with the processor. Its 15-inch Retina LED-backlit Display with IPS technology and a Radeon Pro 560x provides a tremendous graphic experience for users.
Sell Old MacBook Pro 15.4" 2018 Touchbar A1990 Core i9 laptop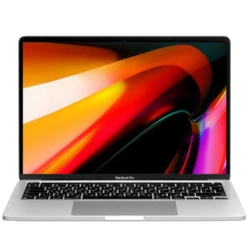 Dell XPS 15 9570
The Dell XPS 15 9750 is a beast when it comes to speed and smooth performance. With an 8th Generation Intel Core i9-8950HK processor, NVIDIA GeForce GTX 1050 Ti graphics card, 32GB RAM, and a 1TB solid-state-drive, you are guaranteed a smooth ride. However, due to heavy weight it's not considered ultra portable like other smaller laptops. It weighs 7.6 pounds, and has a 15.6-inch anti-glare 4K display, that is ever power hungry and reduces battery life to 6 hours.
Sell Old Dell XPS 15 9570 Touch 4K GTX 1050 Ti Intel i9 laptop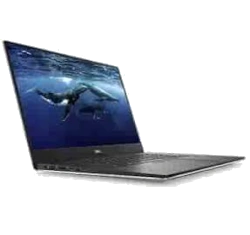 Alienware 15 R4 Gaming Laptop
The Alienware 15 R4 was built with gamers in mind. It's speed, and the Intel Core i9 processor attests to that. It has a great GTX 1080 NVIDIA GeForce graphics card with 8GB memory. That all cobined with 16GB RAM, 256GB SSD and 1TB HDD make it more powerful for graphics-intensive gaming. Not only it comes with powerful features, but it has functional connectivity too. The backlit keyboard also enhances its looks.
Sell Old Alienware M15 R4 Intel Core i9 10th Gen. NVIDIA RTX 3080 laptop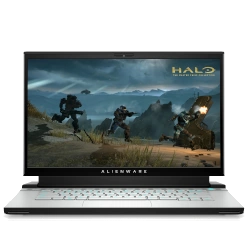 3 Best Gaming Laptops of 2019
Every PC gamer wants a huge, bright, glowing tower as a testament to their gaming prowess. However, the huge price tags associated with desktops and peripherals such as monitors, and keyboards can dissuade some from PC gaming. Two trends in 2019 show that gaming laptops are making huge strides to not only fill the gap between those that want to PC game and those that can't afford maxed-out desktop rigs but also attract working professionals that want to game on the go.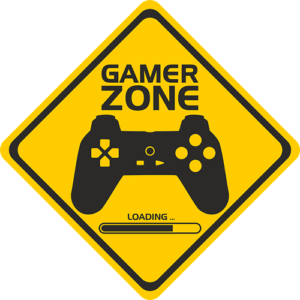 Alienware Area-51
This desktop-in-disguise packs quite a mobile punch. Containing a desktop-grade, overclockable processor, an unlocked Nvidia GeForce RTX 2080 TI, and a 17-inch, 4K display. This beast is one of the most interesting gaming laptops we've seen in recent years, as it is an honest attempt at moving gamers away from towers and onto a laptop.
The brilliant 4k display is likely to capture the hearts of those gamers that love pretty graphics. One thing desktop enthusiasts like to argue is that they can be upgraded, which makes them superior to laptops. The Alienware Area-51M features upgradeable CPU and GPU, allowing gamers to upgrade their gear as time goes on, something not available to all gaming laptop owners.
Sell Old Alienware Area 51M R2 Intel Core i9 10th Gen laptop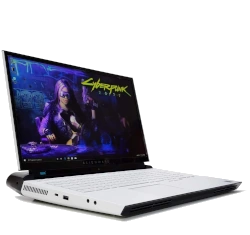 MSI GS75/GS65 Stealth
Contained in an aluminum body just .75" thick, you're likely to mistake this bad boy for any old ultra-book or MacBook Pro. Make no mistake, this beast is one of our top contenders in 2019. The GS75 Stealth is an updated version of the GS75 containing a 17.3 inch, 144Hz display perfect for those that love the chaos of first-person shooters. In addition, it boasts the latest i7 series Intel CPU and the Nvidia GeForce RTX 2080 graphics card which put it on par with other leading gaming laptops and most desktops. The GS65 Stealth is an updated version of the GS65 model, which is basically the same as the GS75 but with a few steps down in hardware.
Sell Old MSI GS75 Stealth Intel Core i7 9th Gen. Nvidia RTX 2070 laptop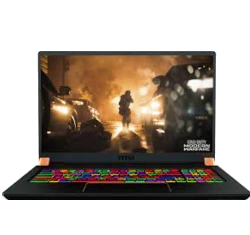 ASUS ROG G703
Built bulkier than the MSI GS75 Stealth, the ASUS ROG G703 boasts comparable stats to both other two laptops listed here. Latest 8th gen Intel Core processor and 8GB GeForce RTX 2080 are two of the highlights. However, what's most impressive about the ROG G703 is the HyperDrive Extreme storage system, which uses technology exclusive to this system to combine 3 solid state drives into one RAID 0 system. This system boasts read rates of up to nearly 9,000 MBs, the fastest seen in a laptop. This laptop is going to be great for those gamers that have a passion for not only the game but also their ability to travel and work on the go without slowing down.
Sell Old Asus ROG G703 17.3 GTX 1080 Intel Core i9-8th Gen laptop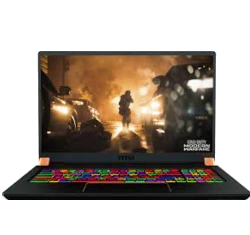 Best 2 in 1 Laptops in 2019

The era of the hybrids (Tablets and laptops hybrid)
With the recent upscale in demand for 2 in 1 laptops or hybrids as they are called in the tech world. The need for an article that helps to guide users to the product that is right for them. Right now they they can be of a special interest to students looking to buy a laptop for college. Our experts have taken the time out to curate this list of hybrid laptops that we think should serve your needs perfectly.
HP Spectre x360 15 2019
CPU: Intel Core i7-8750H
Graphics: Nvidia GeForce GTX 1050Ti
Ram: 8GB-16GB
Screen: 15.6-inch 3,840 x 2,160- pixel OLED touchscreen
Storage: 256 SSD -2TB SSD
Pros:
Awesome performance
Excellent design
Incredible 4k OLED display
Powerful graphics card
Cons:
Since its inception, Hp's Spectre line of hybrid ultrabook laptops was designed to suit users that needed laptops that could function as a tablet while looking sleek, and powerful. The best thing about this 2 in 1 laptop is the fact that it doesn't compromise on performance to compensate for its sleek design. Rocking an 8th-generation Intel Core i7 CPU, and a Nvidia GTX 1050Ti, this hybrid laptop is a beast when it comes to performance. And even with its base model that comes with 8GB of RAM, you can never run out of memory to work with, but if you are a chrome freak, then you should opt for the 16GB RAM model. The newly included OLED 4k panel makes it an incredible machine for visual presentations, gaming, and some late night Binge watching.
Sell Old HP Spectre X360 15.6" 2-in-1 Intel i7-8th Gen laptop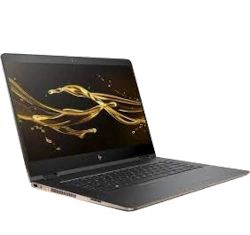 Microsoft Surface Book 2
CPU: Intel Core i7-8650U
Graphics: Nvidia GeForce GTX 1060 (4GB GDDR5 VRAM)
Ram: 16GB
Screen: 15.6-inch 3,240 x 2,160- pixel OLED touchscreen
Storage: 512 GB PCIe 3.0 SSD
Pros:
Zero compromise hybrid
Incredible screen
Powerful Graphics card
Cons:
Undervolted CPU
Expensive
For many people, this is the ultimate 2 in 1 hybrid laptop that knocks it out of the pack of them. Many would argue that it should be in the number one spots as it stays closer to its hybrid meaning by having a detachable screen, unlike the Hp Spectre that has a 360 degrees flip screen. The only reason why the Hp Spectre is on the throne is because it has a more powerful CPU. However, the Microsoft Surface Book 2 is a beast to be reckoned with. Depending on how you like to play ball, this 2 in 1 laptop has all you need to be versatile with your device. If you like to work on the go, then its detachable screen that can function as a powerful tablet gives you all the advantage you might need. Also, if you need to carry out a powerful workload, then you can attach the keyboard and use it for gaming, video editing and much more. The Microsoft Surface Book 2 offers the best of both worlds.
Sell Old Microsoft Surface Book 2 15-inch Intel Core i7 laptop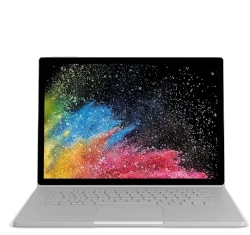 Google Pixelbook
CPU: Intel Core i5-i7
Graphics: Intel HD Graphics 615
Ram: 8 - 16GB
Screen: 12.3-inch 2,400 x 1,600- LCD touchscreen
Storage: 128 - 512 GB SSD
Pros:
Beautiful Design
Incredible display and vibrant colors
Support for Android apps
Cons:
Expensive
Pixelbook pen has to be purchased separately
With the newly updated and improved Chrome OS platform installed on the Google Pixelbook, you can be sure to be getting the best in terms of performance and functionality from this device. I know a lot of people would argue that this is a chrome book and it does not really qualify as a 2 in 1 laptop, but trust me that is exactly what it does. The Pixelbook merges the world of tablets and laptops into a blend of stylish and flexible design, incredible performance, and style. The fact that the new OS has an awesome support for Android apps just makes this hybrid laptop a must have.
If a Chromebook that had the performance of a traditional notebook pc was what you were looking for, then the Google Pixelbook is the way to go. The only downside to this is the fact that you will need to spend at least a thousand dollars if you want this beauty to be yours.
Sell Old Google Pixelbook Go 13.3 Core i5-8th Gen laptop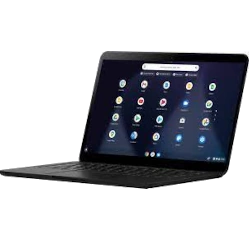 Best Touchscreen Laptops In 2019

Touchscreen laptops are now more common than they used to be five years ago. It's a feature many laptop users enjoy especially business owners and people who love to work on the go. You will find more touchscreen features in 2-in-1 laptops and business laptops. Touchscreen laptops are famous for their incredible picture quality and ultraportable build. Before you sell your damaged laptop and go out to buy a new one, make sure you ask yourself if you will be using this feature frequently. For example, hardcore gamers don't require a touchscreen laptop – hence most gaming laptops don't include them in their features.
That being said, let's take a look at the best touchscreen laptops in 2019.
HP Spectre x360 13
The Spectre x360 has been given a nickname by Hp called "gem cut." This name is attributed to its gem-like build. The Spectre x360 can reflect light from all angles, which solves the gloss problem most touchscreen laptops have. It's only 0.57 inches thick and weighs 2.9lbs which makes it easy to carry around. It's 13-inch full HD screen is made of gorilla glass which is anti-scratch.
Its 1-watt low power full HD display comes in handy as it helps prolong its battery life – which lasts up to 16 hours during use – enough to handle a day's task without the need to recharge. Its display is perfect everyday users but isn't enough for graphic designers or video creators and editors.
For performance, the Spectre x360 comes with an 8th generation Intel core i7 8658 processor, 8GB RAM and 256GB SSD for seamless multitasking without any lag.
It also has two USB-C ports, one USB-A port and a MicroSD slot which is sufficient to connect a few devices at once.
The Hp Spectre x360 is the best touchscreen laptop on the market now.
Sell Old HP Spectre X360 13 1TB Core i7-8th Gen laptop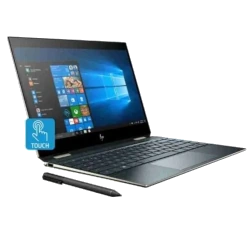 Microsoft Surface Pro
The Surface Pro 6 is the best convertible laptop you can buy. Microsoft continues to lead the 2-in-1 laptop market, and once again they haven't failed to impress us with the new Microsoft Surface Pro 6.
It has the best display features of all the laptops on this list. Its 12.3-inch screen has a resolution of 2,736 x 1,874 which gives you the brightest and sharpest colors for maximum video streaming. If you love watching TV shows and movies on your laptop, then this is for you. It has a sleek and premium design which makes it very comfortable to use – although you will find the keyboard a little cramped, but it's nothing you can't get used to.
The Microsoft Surface Pro 6 packs a punch with its 8GB RAM, 128GB SSD and an 8th generation Intel core i5. These features make it able to handle daily tasks without lagging.
The battery lasts for up to 9 hours and takes 2 hours to charge to full capacity – sufficient enough to get you through the day.
Sell Old Microsoft Surface Pro 6 12.3" Core i5 8th Gen laptop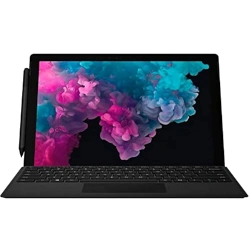 LG Gram
LG has also taken a strong stand in the touchscreen laptop market with the Gram, one of my favorites on this list. Its sleek design and powerful build combined with other great features make it secure a spot in this list.
The LG Gram has a 15-inch 1920X1080 screen is larger than other laptops in this list. Despite the size, it's still ultra-portable, weighing 2.5lbs. LG also makes them with 13 and 14 inch displays.
In performance, the LG Gram stands out thanks to its 16GB RAM, 8th generation Intel core i7 processor and 1TB SSD. It will handle anything task you throw at it with ease.
The battery life is also very impressive as it can last up to 16 hours and takes 2 hours to charge fully. The fingerprint sensor is also a good plus to the laptop. It has one USB-C port, two USB 3.0 ports, and an HDMI port which is enough to connect few devices.
Sell Old LG Gram 15 Intel Core i5-8th gen laptop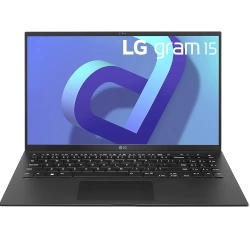 Final verdict
These are the top 3 best touchscreen laptops on the market, but other notable mentions are the Lenovo Thinkpad X1 Carbon and the Asus ZenBook Pro.
Best 5 Rugged Laptops 2019

Determining the robustness of laptops is much more than the design and performance of a computer. When we talk about the ruggedness of laptops, we're talking about sturdy notch machines designed for work in the fields or on the factory floors. They are not your everyday laptop. They are devices made for military personnel use, or to be mounted on police car dashboards. They are built tough to survive extreme weather conditions or fall from vast distance to hard surface or freezing and boiling temperature or getting clogged from clouds of blowing dust or sand.
How much would such sturdiness cost? The right answer is the correct price. Rugged laptops cost way more than the everyday laptop. It also weighs more. These machines are built with virtual armor that weighs 10 pounds. Compare to everyday computer, these laptops are a burden. That's why the newer models come with pop out carrying handles
Companies sell laptops that are rugged specifically for users who need serious computing power in a hostile environment. There's no better substitute for a machine that will survive a gruesome accident that will destroy the ordinary machine. Let's look at the best-rugged laptops of the year and observe their reviews.
Dell Latitude 7212 Rugged Extreme Tablet
This bright polarized screen device costs $1869 and comes with long-lasting batteries that can be replaced. The only unfortunate aspect of this device is its overpriced keyboard cover and unresponsive touchpad but Dell Latitude 7212 us well designed to take pretty much whatever you throw its way for a bargain price.
Sell Old Dell Latitude 7212 Rugged Extreme Intel Core i7 8th Gen tablet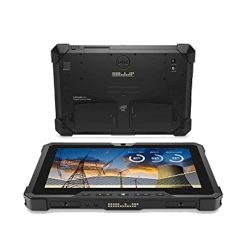 Panasonic Toughbook CF-54
Panasonic Toughbook CF-54 is a rugged device packed with durability, computing power, and battery life. You can never see something better at a price cheaper than $3499. Its batters are swappable, and it's built to withstand secure connectivity.
Sell Old Panasonic Toughbook CF-54 Intel Core i7 7th Gen laptop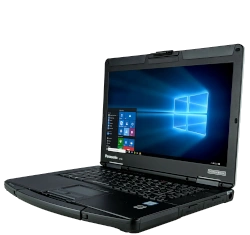 Panasonic Toughbook 55
This semi armored laptop is also built sturdy and suitable for outdoor use. The machine comes with long battery life and easy to swap components. The only default with this laptop is its thin framework and a semi armored body, which is a step down in terms of ruggedization.
Dell Latitude 7424 Rugged Extreme
At the cost of $3499, you can get this ruggedly built laptop with a wonderfully made bright screen with excellent battery life and productivity. Through its highs and lows, this laptop still passes for an extreme laptop and would undergo severe forms of abuse.
Panasonic Toughbook 31
Panasonic Toughbook 31 is another ruggedly built laptop but lacks a cutting-edge CPU. It can perform all the functions of a rugged laptop, but it's heavy and comes with a cramped touchpad. Though it's quite rugged, this machine can underperform in few scenarios.