Lenovo ThinkBook 13x Review. 1st Gen of a New Awesome Laptop.
Nov 17, 2021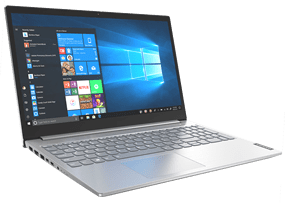 Black Friday is around the corner and it might be a time to sell your used laptop for cash and snatch a great deal next week. There are so many good choices. Let's looks at a new model from Lenovo. 
Lenovo's ThinkBook line has been making waves this year, especially the latest models. This laptop is an ultraportable device in the ThinkBook line. Coming under 3 pounds, it has a beautiful 13-inch touch display that is bright and sharp. It gives a good performance with the Tiger Lake Processor, and the battery life is excellent.
Design
What Makes it Work
One thing you will notice about this laptop is the premium packaging, with impeccable attention to detail. It has some nice weight to it, but it is not overly heavy. The chassis is constructed with an aluminum top and a magnesium-aluminum bottom cover with an anodized sandblasted finish. It is incredibly portable, so it is easy to take with you on the road.
Because it is an ultraportable laptop, it does not come with too many ports.
On the left side:
two Thunderbolt 4 USB-C ports: full service

meaning they display out and data charge

a 3.5mm headphone/microphone combo jack
On the right side:
a power button that also doubles as a fingerprint scanner
What it's Missing
Unfortunately, there is no micro SD card slot, HDMI port or a USB-A port. But the good news is that the laptop comes with a dongle that includes some missing ports.
Overall: A MODERN STANDARD
Display
What Makes it Work
One of my favorite aspects of this laptop is the display. Here, we are looking at a 13.3 inch, 16x10 aspect ratio display with a resolution of 2560x1600. It is an IPS display which is also a touch screen display. Although a version of this laptop is also a non-touch display, the touch-screen is recommended. The Lenovo ThinkBook 13X measured up to 404 nits with a slight gloss. You will notice some glare and reflections in certain lighting conditions, but I've seen worse.
It has good blacks, excellent white points, and a low Delta E score of 1.65. It covers the color gamut pretty well: 100 percent sRGB, 75 percent Adobe RGB, and 73 percent of the DCI p3 wide color gamut. This makes it a decent choice for content creators.
Overall: FLUORESCENT CLARITY
Keyboard and Touchpad
What Makes it Work
This device's keyboard comes with a pressure point that you can quickly notice while typing on it. This is great if you have to type for long periods of time. However, it could take a while to get used to the small arrow and the Enter keys. The special keys are also easy to reach despite their secondary layout and narrow layout. Key travel is shallow, but this can be excused because of the construction of the laptop.
The touchpad comes with a clickpad that you can use to replace a mouse, making it best for navigating the pointer. You can easily trigger the mouse when you touch it, as there is accurate mechanical pressure.
Overall: SEEMLESS AND EFFORTLESS
Performance
What Makes it Work
This laptop is running the Core i5 1130 G7 processor, a UP4 Tiger Lake Processor. It is pretty efficient and runs solid performance.
web browsing

email

Microsoft office

watching Netflix

YouTube
Each of these tested great on this laptop.
As far as gaming is concerned, you should have a good gaming experience if you lower your settings.
Overall: POWERFUL ENOUGH
Battery Life
What Makes it Work
The battery life of this laptop is better than most of the competition. Using it during WIFI tests lasted for almost 10 hours. The 56-Watt battery is also the most extensive battery amongst its competition. It has a fast charge feature, so you can expect to get almost 80 percent battery charge after one hour.
When it is not under any load, this average laptop power consumption is on the same level as most of its competition at 6.6-Watts. But while under load, power consumption can get to at least 33.3-Watts. This makes it one of the most economical Notebooks in the market.
Overall: A LIFE SAVER
Final Verdict
The 13X from the ThinkBook line has been great. Its bright, sharp 13-inch touch display, sleek look, and all-metal design have been solid. PCIe Gen 4 SSD speeds have been incredible. The SSD is also upgradeable, which is fantastic. The negatives of this laptop are the absence of a USB-A port, and HDMI. Although, you can get those ports in the included dongle. So, I guess it is still a manageable device. Ultimately, it is the ideal business travel companion as it is thin and light enough to carry anywhere.
Should you Buy it?
This laptop is for the person on the go. Buy it if you are consistently traveling for work and need a machine that can keep up with you consider the HP Elitebook 840.
For more news on the latest tech, or replacing your old tech, visit sellbroke.com.