Asus Vivobook Pro 14x: Best Laptop Screen under $800
Nov 10, 2021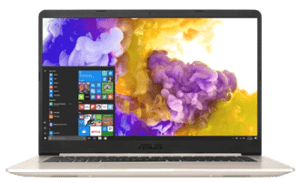 Depending on what you want to do with it, the ASUS Vivobook Pro 14x is a mid-range, affordable laptop that is good for:
content creating,

Photoshop,

video editing, etc.
This laptop is the scale down version of the ProArt Studio Book OLED 16, which has a larger screen, a faster processor, and a tactile dial for controlling creative software. This, however, does not stop the Pro 14x from giving c0ntent makers a pleasant experience.
Let's take a look at the ASUS Vivobook Pro 14x.
Design
What Makes it Work
On opening this laptop, you will notice a few interesting things. I love how some of the outside keys are shaded, making it easier to discover some operations visually. The dimension of this laptop is vast, weighing 1.45kg, making it one of the best lightweight laptops in the market.
The Pro 14x has a few port selections. There are two USB-A ports on the left side, and a USB-C port is on the right side. Although you cannot use it for charging, there is another USB-A port.
The remainder of the ports:
HDMI 1.4port

3.5mm audio jack

micro SD card reader

power outlet
Overall: FULLY LOADED
Display
What Makes it Work
The main selling point of this laptop is its stunning OLED display. It has a 14-inch diameter and a 2.8K resolution. 2880x1800 pixels with a 90Hz refresh rate in this model. It covers 100 percent of the DCI-P3 color gamut appropriate for laptops aimed towards creative professionals. It also has a slightly higher than usual aspect ratio of 16:10 and up to 400 nits of brightness.
The contrast and picture quality of this laptop is vivid with rich, bright colors. It even holds its own when compared to other high priced devices like the Dell XPS 15.  It will pique the interest of anyone that values a high-resolution display with its intense brightness levels, beautiful colors and a 90HZ refresh rate. The 2.8K OLED display certainly stands out with this laptop among others within its price range.
Overall: WHAT A BEAUTY
Keyboard and Touchpad
What Makes it Work
The huge keypads feel substantial, and typing on it is a pleasant experience, with its 1.35mm key travel. The keys also have some secondary functions. For example, F6 disables the touchpad, which is useful when connecting a drawing tablet. F7 changes brightness and turns off the keyboard backlight. F11 takes a screenshot.
The amply sized touchpad is super smooth and responsive. The left and right-click buttons work perfectly.
What it's Lacking
However, it does not come with NumPad, so it might be inconvenient to create a spreadsheet and do administrative work.
Overall: MODERN MARVEL
Performance
What Makes it Work
This laptop has a Ryzen processor and an NVidia GeForce RTX 3050 graphics card paired with 16GB of RAM and a 1 TB SSD drive. These are good specifications for a mid-range laptop. It was quick and responsive during tests to accomplish all of the common computing chores such as video chats, streaming movies, and web browsing.
However, if you are a professional creative, you might need something more for innovative software. Something like the MacBook Air, or Dell XPS 15 may be the best option. But if you are a student just starting in the creative industry, use Photoshop occasionally, and are on a tight budget; this laptop offers a good level of performance.
Overall: A GOOD INTRODUCTION
Battery
What Makes it Work
The battery life of this laptop provides up to 7 hours of use during a typical workday of emails, google docs, Zoom calls, web browsing and so on. During the regular test of playing a downloaded movie on loop with Wi-Fi off, it lasted for 8hours and 12 minutes.
Overall: THE WORK MAN'S COMPUTER
Final Verdict
The ASUS Vivobook Pro 14x is an excellent all-around performer for its price. And it would fit anyone looking for a mid-budget laptop. It excels in all of the tasks that most people require a laptop for daily. While it is not a gaming laptop, it is adequate for casual gaming if you are not concerned with super-smooth frame rates and responsiveness.
However, the targeted demographic ASUS has in mind for this laptop is the creative community. It has gone to great lengths to please customers, from quirky designs to unique features such as the virtual dial and the pen tone verified screen. On the other hand, most professional creatives will choose something with more power to run resource-intensive software like Photoshop more efficiently.
Should you Buy it?
For a beginner creative, looking for a great introductory portable workstation, this laptop is for you.
For more news on the latest tech, or selling laptops and replacing your old tech, visit sellbroke.com.