iPad Mini 6: Apple Aced This One
Oct 14, 2021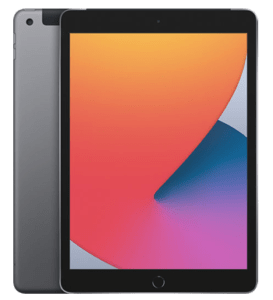 Every once in a while, Apple comes out with a genuinely delightful product that makes users happy. The iPad Mini 6 has an element of that delight. At first sight, the Mini 6 turned out to be a true beauty to behold. The new design with the edge-to-edge screen gives it a new and exciting experience instead of other Apple products.
But is this new iPad compared to all of its predecessors? Here is our review of the new iPad Mini 6.
Design
What Makes it Work
The Mini 6 now has the same design as the iPad Air and iPad Pro. With an 8.3-inch screen, the new Mini 6 is the same body size as the previous one. It also has two new speakers that will give you stereo in Landscape mode. It comes with 4GB of RAM, and it comes with 64GB of memory that you can upgrade to 256GB.
The lightness of this new iPad Mini makes it very easy to use, an uncommon feature for most premium tablets. Since the Mini 6 does not come with a home button, it has its power/lock button on the Touch ID sensor, just like the iPad Air.
In place of a Lightning port, the new iPad Mini comes with a USB-C port. This has placed the relevance of Lightning ports to just the AirPods case, AirPods Max, and the iPhone. It also does not have a headphone jack, but with AirPods, that should not be a problem.
What it's Lacking
Unfortunately, there is no facial recognition, and that could take a lot of getting used to.
Overall: THE PREMIUM TOUCH
Display
What Makes it Work
For its size, the Mini 6 has the best screens of any of its previous models. The 8.3-inches screen is sharp and clear.
This model has an LCD, so in terms of display quality, you will see a noticeable difference from the modern HD and OLED screen in the iPad Pros and iPhones. You may not notice it in the typical day to day use, but when watching a movie or editing photos, you will see the washed down, dark grey display. The screen is not the best in the Apple line-up, but it is excellent.
What it's Missing
However, splitting screens make your texts and watching multimedia incredibly smaller. It could pose an issue if you want to multi-task.
Overall: Not up to par with contemporaries
A15 Bionic Performance
What Makes it Work
The Mini 6 uses the A15 Bionic like the iPhone, but it gets a lower Geekbench score for single and multi-core tests. However, it gets higher than the iPad Air because it uses the A14 Bionic chip. Overall, it is easy to use, but in some tasks, it can get prolonged.
It has the perfect speed for the features like the Love Text- which allows you to pick a text from a picture by just holding it down.
Overall: A FANTASTIC UPGRADE
Apple Pencil 2
What Makes it Work
The new Mini 6 supports the Apple Pencil 2, and it is easy to use. You could only charge it on the previous Apple Pencil by plugging it into the Lightning port, making it awkward. But this new one charges by snapping it to the flat side of the Mini 6 magnetically.
The performance of this Apple Pencil 2 is with speed and without having to do much. It makes using the Scribble feature super easy that turns your handwriting into typing.
Overall: A NEW AND IMPROVED TOOL
Battery Life
What Makes it Work
Apple claims that the battery life of the Mini 6 lasts for 10 hours. We tested it to see and it lasted for 11 hours during the Wi-Fi battery test at 150 nits. This is impressive considering the number of pixels you can illuminate on the device.
Overall: BUILT TO LAST
Final Verdict
It seems questionable at first, but with the support of the second-generation Apple Pencil, you may not mind. Overall, anyone that wants a premium tablet experience —that you can use with one hand to watch movies or read books, with no worries— should consider the iPad Mini 6. And if you came here to sell your iPad we will be happy to offer you best value and make the process effortless and hassle free. 
For more news on the latest tech, or replacing your old tech, visit sellbroke.com.