Realme Book Slim: Remarkably Good Laptop For the Price
Sep 23, 2021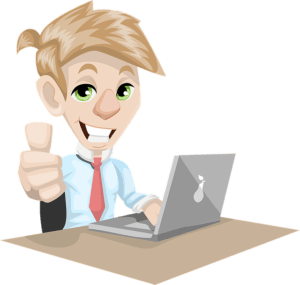 Before this time, Realme were known for manufacturing phones. But like many smartphone manufacturers, they have branched out to larger ventures in technology.
Their first launched laptop is the Realme Book Slim. This laptop tries to balance price, performance and portability like many other laptops in the market. We have decided to review it to see if it has what it takes to stand out in the competitive laptop market.
Design
What Makes it Work
The Realme Slim creates an excellent first impression. Its design is clean, simple and even. It comes with an aluminum alloy chassis that has been thoroughly anodized and sandblast. Looking at the Realme, you will notice that it portrays minimalism; although coming at about 14.9mm thick, it is not the thinnest laptop on the market.
Surprisingly, the Realme Book Slim comes with a pre-installed Windows 10 and can be upgraded to Windows 11. It also comes with a fingerprint scanner that works as a power button, secure authentication, and easy access to your Windows account.
Basically, for its specs, screen and price, the Realme Book Slim is pretty remarkable. The ports selection is not much, as it includes a 3.5mm headphone jack, a USB-A port and a USB-C port.
Overall: SIMPLE AND CLEAN
Display
What Makes it Work
The screen of the Realme Slim comes with a screen to body ratio of 90 percent. Its aspect ratio of 3:2 gives it a similar look to a Surface Laptop. The display comes with a 2160x1440 resolution, and a 14-inch 2K LCD IPS display panel.
This laptop gives more than just a beautiful look. It has a brightness of 400 nits, making it hard to use outside, especially under direct sunlight. However, the crisp and sharp panel lets colors display sharply and vibrantly.
Overall: A BLAST OF COLOR
Keyboard and Touchpad
What Makes it Work
The Realme Slim gives a lot of pleasure in the typing aspect. It comes with noiseless backlit keys, and at travel of 1.3mm. The Chiclet style keys are also  customizable. You can choose to reduce and increase the brightness on each key.
The touchpad is the large and responsive type. It is big enough to cover both hands, and it has wonderful right and left click response.
Overall: A REAL CLASSY LOOK
Performance
What Makes it Work
The Realme Slim gave its best in terms of performance. However, there are constraints where prices are concerned. This laptop comes with 11th-gen Intel Core processors on both the Core i3-1115G4 and Core i5-1135G7. You will also be getting a PCIe SSD storage of 256 and 512 GB and memory configurations of 8GB and 16GB LPDDR4X.
If you have money to spare, you should choose the Core i5 as this model is superior. You will be getting Wi-Fi 6 technology, Bluetooth 5.2, and clock cycles. They both have the same number of ports, except the Core i5 supports the Thunderbolt 4. The Core i5 also comes with Intel's Iris graphics technology.
While this technology does not have the same power as most gaming laptops on the market, it is remarkable that Intel has decided to try their hands on this laptop.
Overall: A STUNNING DEBUT
Battery
What Makes it Work
The 54Wh battery life of the Realme Slim is a decent one. The company told us to expect an eight and half hour on the battery life for regular work. We tested about six hours for normal web browsing, a little YouTube, and document editing on Microsoft Word. It is not impressive for me: however, your needs may be different.
This laptop comes with a fast-charging feature that boosts the power to almost 50 percent in 30 minutes thanks to its 65W USB-PD fast charging support. According to Realme, you can use this adapter with the 30W charging system that comes with Realme phones. It makes it easier to charge your laptop with your phone charger, but you cannot use the laptop adapter for the phone.
Overall: VERSATILE DESIGN
Bottom Line
For a laptop that is new on the market, the Realme Book Slim has proven to be remarkable in design, performance, and price. While it is not the cheapest, lightest or thinnest laptop on the market, it is the best laptop you can get for $650 with thin bezels and a 2K display. If you need extra cash to buy one, you can sell laptop that you currently own to us, even if it's broken.
The reservations you may have with this laptop is the battery life and the noisy fan. Yet, the Realme Book Slim has excellent prospects, and you should buy it, even with those small flaws.
For more news on the latest or looking to replace your old tech, visit sellbroke.com.