Samsung Galaxy Flip 3: Cheaper and Better
Sep 14, 2021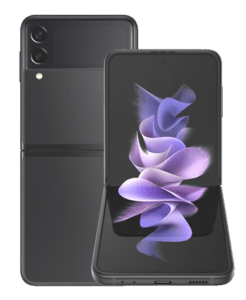 Even though the Galaxy Z Flip 3 costs $999, it is still the cheapest of the foldable phones out there. The IPX8 water-resistant feature makes it a more durable phone than its predecessor. The phone comes in an Armor Aluminum with an outer Gorilla Glass.
In simpler terms, this phone can withstand more falls than any other foldable phones, making it a cheaper and better experience. Yet, does the Flip 3's classic design hold up to modern standards? Here is our review for the Galaxy Flip 3.
Design
What Makes it Work
The new Galaxy is an excellent phone. Built with modern technology, its improved, durable build is only exemplified when looking at its enhanced features. The new Glass Victus is about 1.9 inches from the external phone display. Combined with the Aluminum chassis, it provides an increase in durability and scratch resistance on the display. And thanks to IPX8, you do not have to worry about mistakenly immersing your phone in water.
Samsung has drastically reduced the size of the Flip 3, and when folded up, it is pocketable at 3.4 x 2.8 x 0.63-0.67 inches. When opened, it measures 6.5 x 2.8 x 0.27 inches, making it an easy fit to hold; meaning you can carry it anywhere.
Overall: A COMPACT HERO
Display
What Makes it Work
The Flip 3 comes in an AMOLED display of about 6.7". It has a refresh rate of 120Hz and a resolution of 2640 x 1080. There is no problem with scrolling on this phone, as it is seamless and smooth.
Even while the phone is folded, you can still take pictures and control music by double pressing your power button. This is an improved and super helpful feature as I could easily access the phone without opening it, thus further saving the battery. The Samsung Flip 3 reproduced DCI-P3 color gamuts of 76.4 percent and an sRGB of 102 per cent.
Overall: A SIGHT TO BEHOLD
Performance
What Makes it Work
The Samsung Flip 3 is truly a powerhouse with 8GB of RAM and Snapdragon 888. Flipping through apps was easy breezy and without a glitch. It played high definition games so swiftly and smoothly.
The device scored 2,984 multicores in the Geekbench 5 test, and while this can't be used as a yardstick of how the Flip 3 can perform, you start to understand how it works. The Samsung Galaxy Flip 3 transcoded a 4K video to 1080p in less than a minute during the Adobe Premiere video test.
Overall: A TIGHT AND MIGHTY MACHINE
Battery
What it's Lacking
The battery capacity of this device is the same as its predecessor. At 3,300 mAh, the battery is more petite than most Samsung phones. The battery life of this device lasts for less than 6 hours in adaptive mode. It is even worse than the original Flip phone, which lasts for over 8hours. There is not much room in this device for a bigger battery, but with its more prominent display and performance, it is no surprise that power is quick to drain.
In 30 minutes, the Flip 3 charged 44 per cent and was fully charged in a little over an hour.
Overall: The fun doesn't last long
Software
What Makes it Work
The Flip 3 comes with an Android 11 operating system. It includes security patches for four years and platform updates for three years. The UI 3.1 in this device is an Android version with so many excellent features and makes it outstanding. This device comes with a Flex Mode feature that boosts the user experience where it is supported.
The Flex Mode has to be the selling point of this Samsung Flip 3 as it allows the phone to be split into two displays. Meaning, you can have your phone folded and simultaneously be on a video call. You can also watch YouTube videos on one screen and scroll through the comment section on the other screen.
Overall: AN INNOVATED
Should you buy it?
Overall:
The Good
Armor Aluminum/ Gorilla Glass

Compact and easily carried

AMOLED Display

8GB of RAM

Snapdragon 888

A lot of power for such a small phone

Flex Mode
The Bad
The Flip 3 corrected several complaints from the previous Flip. It is cheaper than most of the foldable phones produced by Samsung. I mean, $999 is a fair price for people who might be indecisive about Flip phones. Although, this device has a lot of competition and it does not offer as much as the others. But its new Gorilla Glass is unique from the primary metal and glass slaps we have gotten used to. If you can look past battery life and keep a power pack or charger with you, consider the Samsung Flip 3 as a viable phone option. You can sell phone that you currently own for cash to s and use it to buy the new Samsung Flip.
For more information on the newest tech or replacing your old tech, visit sellbroke.com.