Lenovo IdeaPad 5 Pro 16 (Intel vs AMD) Which Should You Buy
Sep 13, 2021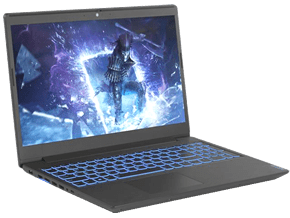 The Intel and AMD version of the Lenovo IdeaPad 5 Pro 16 look similar at first glance. But the differences are noticeable once you open the laptop. But do these differences matter when deciding which one to buy?
Time will show which model will be a better selling laptop in Lenovo lineup. Let's take a look at what exactly makes each model so unique.
Design
What Works for Each
Intel
The Intel unit comes in an all-metal body and silver-grey color that helps prevent fingerprint smudges. At 4.4 pounds, this laptop is quickly taken on the go.
Both laptops come with a decent port selection. On the left side of the Intel model:
a USB-C port

an HDMI 1.4b port

unlike the 2.0 we were expecting to see

a 3.5MM audio jack

a fully functional USB-C Thunderbolt 4 port
On the right:
a full-sized SD card reader

two USB-A ports.
The difference is the Thunderbolt 4 ports on the Intel model. Tis helps you connect to Thunderbolt docks, several 4K monitors, and external GPUs.
The Intel model comes with a 95-watt USB-C adapter. Slightly different from the AMD model's that comes with an extension cord.
AMD
This model comes in a grey chassis, giving it a sleek look and feel. You will notice the AMD version being a lighter laptop than the Intel.  But both look good and can be recommended.
On the left side of the AMD version:
a power port

an HDMI 1.4b port

a USB-C port

a 3.5mm audio jack.
On the right side:
two USB-A port

a full-sized card reader.
Both units have fully functional Wifi-6 and Bluetooth 5.1. And because it is not soldered into the motherboard, you get an option to upgrade it down the road if you want.
Unlike the Intel version, the AMD model has a 135-watt power adapter and uses the Lenovo proprietary adapter and connection.
Display
What Works for Both
Each have the same 2500x1600 resolution and 2.5k display. This means it has a 16:10 aspect ratio which we like. The colors are vibrant, and both have color accuracy. The displays cover the color gamut well at:
96 percent sRGB

72 percent Adobe RGB

72 percent of the DCI p3 wide color gamut

and 68 percent NTSC.
All these make it a decent choice for content creators that do video editing, Photoshop or Lightroom.
The slim bezels give it a modern look, and smooth scrolling with the 120Hz display. You will also get a more negligible jelly effect and have a high refresh rate.
Performance
What Works for Each
AMD
During benchmark tests, the Intel version didn't do as well as the AMD model. This may be since the AMD runs on a 5800h eight-core 16 thread processor, and the Intel runs on a Core i7-11370h four core eight-thread processor. There is not much difference in the discrete GPU.
Keyboard
What Works for Both
The keyboards on both laptops are the same familiar keyboard that comes in Lenovo laptops. It has tactile feedback and has a tiny shallow essential travel. There is an inclusion of a Numpad which is suitable for number crunchers. There is a multi-stage backlight that allows you to work in a dimly lit environment or darkroom.
The touchpad is a very responsive one. Two-finger scrolling was smooth, and the Windows 10 gestures worked perfectly. However, the Numpad shifted the touchpad a little to the left. And while some people may not like it, most people may not care.
Battery
What Works for Each
There is a slight difference in each 75-watt battery for each laptop.
Intel
On the Intel model, you will get eight to nine hours of battery use.
AMD
On the AMD model, and you will get about six to seven hours.
Last Words
These laptops are not just a carbon copy of one another. Each one comes with unique features, and choosing the Intel or the AMD model depends on your preference. You will be getting a 2.5K QHD, 120Hz display on both laptops- which is fantastic. Each have a comfortable keyboard, a sleek aluminum chassis, and a 16:10 aspect ratio. Even under heavy load, both laptops run quietly.
With the Thunderbolt USB 4 on the Intel model, there is a lot of possibilities.
If you decide on the AMD, you will get a suitable DisplayPort via the USBC.
Unfortunately, the laptops come with soldered RAMs, so there is no future upgrade option.
Ultimately, I am impressed with the functions of both laptops and will say more on the individual reviews coming very soon.
For more info on the latest tech and replacing your old tech, visit sellbroke.com.