Windows 11 Full Tour: Do You Really Need an Upgrade
Sep 09, 2021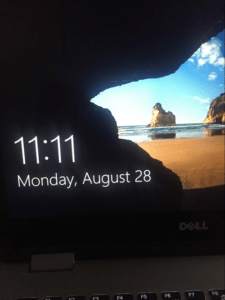 Looking at Windows 11, it seems a lot like Windows 10 from afar. However, it has far more changes than we expected. I will take you on the Windows 11 beta tour to see everything that it is and everything that it is not. While most of the changes in Windows are seemingly superficial, it eventually gives it a premium look and feel. Due to security reasons, Windows 11 will not be supported by AMD's Ryzen-1000 processors and Intel's Kaby Lake. They lack the necessary instructions for hardware and security. So if you have one of those you can trade your laptop in for cash with us and shop for a newer model. 
HDR
Microsoft has made the HDR more visible. It is no longer a little hidden link amongst everything else. And it now has its section that comes before all others. It still has the same menu, but it comes with the auto-HDR setting.
User Interface
The UI for Windows 11 has a close resemblance to Windows 10. The menu layout is very familiar, and it has a duplicate alphabetical listing of the applications. However, Microsoft has said they will be entirely removing folders from the Start Menu.
The taskbar is at the center. However, you can change that by right-clicking on the taskbar settings to turn off the dedicated search bar. You can also turn on/off the widget, themes and chats panel.
Display
The display section got a significant upgrade. Rather than have multiple displays everywhere on the screen, they're hidden behind the menu. The scaling resolutions are high on the list of most items; although it does not have an adjustable refresh rate on display. However, you can find it on the advanced display settings.
Notification
The notification center has been significantly upgraded to the level of Apple. The controls such as Wi-Fi and Bluetooth, that used to be on the right end of the interface, now live in the system tray alongside the networking audio icons.
Unlike Windows 10, right-clicking on most objects on the OS (including the desktop) brings out a better, more spaced-out item. Often showing more items than the previous version.
Folders
In Folder views, there is now a new app called Open. This feature can be used in Linux, and it will help keep your workspace more manageable. It includes the command prompt and PowerShell in Windows 10. It can also has customized options and detect URLs; making them clickable.
Touchscreen
The new touch keyboard looks similar to most mobile keyboards in small and standard modes, right down to the Tenor GIF buttons. It also comes with classic emotes in Camoji. Although if you categorize them, they are not as searchable as the emojis.
Settings
Microsoft has added new functions to the settings app. Unlike before, you do not need to dig through the control panel to find what you are looking for. Significantly, toggling to enable and disable network adapters were added to the new advanced network settings pane. And you can also get all relevant information on the settings.
If you need to change the adapters or do something fancy like bridging, it still opens the old-school network connection. You can restrict app access to download folders and other existing controls for documents, pictures, etc. All of these are available through an easy navigation selection of sub-menus.
Security
The new Windows 11 comes with improved security. To install, you will need to enable your system trusted platform module and enable secure boot. Without doing this, it will be impossible to upgrade your Windows. You can also allow this security in your Windows 10 by enabling your Secure Boot and TPM.
Direct Storage
While this is not exclusive to Windows 11, what it does is hastens texture and assets loads directly into your graphics card memory without bothering the CPU. This should make things a lot faster in Windows 11 than in Windows 10.
Going Forward
While using Windows 11, you will notice every app has a rounded corner. And overall, there is more app responsiveness in this new update than Windows 10. Windows 11 is expected to launch in October this year, and the upgrade will be free for current Windows 10 users.
Should you upgrade? If you have a recent PC and do not see yourself leaving the Windows OS, then YES. But if you do not want to, Windows 10 will be viable for the next couple of years.