HP EliteBook 840 Aero G8: Perfect Travel Laptop for You
Aug 27, 2021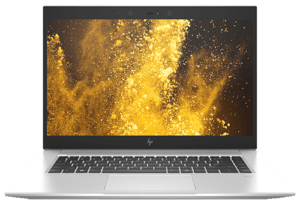 The 14-inch HP EliteBook 840 Aero G8 is the successor to the EliteBook 840 G7. Its internals have been upgraded to the 11th gen Intel Tiger Lake-U, while still using the same chassis. Unlike most models of the EliteBook, the configurations are varied and comprehensive. Its portability makes it an accessible travel workstation. If you're looking for a new computer you can sell our laptop to us and buy the new EliteBook. Here are our first impressions of the Aero G8.
Design
What Makes it Work
The design is the same as its predecessor EliteBook 840 G7, aside from its upgraded internal performance. The older models of the EliteBook were thicker and robust, but this laptop has a portable look and slim bezel. The quality of the chassis is really solid.  There is slight flexing on the lid base and center of the keyboard. However, this is common in most laptops.
Its port selection is plentiful in the unit. You will get:
2 USB 3.1 ports,

2 USB Type-C Thunderbolt ports,

and an HDMI port for instant connectivity.
The USB Type-C ports are on one lane, making it tasking for multiple at once use. However, the under charger port gives you the option to charge with the universal USB-C or underneath.
Overall: A MODERN CLASSIC
Display
What Makes it Work
This laptop comes with a full IPS display. It comes with a resolution of 1920 х 1080 and a 16:9 screen ratio. Its 100 percent brightness tests scored 453 nits. The Aero G8 comes with high luminance and an anti-reflective surface that battery power does not affect. The sRGB might be an issue for graphic artists as it does not display every color. However, the panel colors do not define the colors on the sRGB reference.
What its Missing
Looking at the Aero G8 from the side, the colors, contours, and luminance are good but inverts when it folds to 45 degrees. Yet, when the laptop shifts vertically, it could get harder to view the screen at a tilted position for watching videos or content creation.
Overall: Careful how you fold it
Keyboard and Touchpad
What Makes it Work
Like most EliteBooks, the Aero G8 comes with a good keyboard with balanced travel, feedback, and touch. It does not have the usual spongy feel that are present in some light and portable laptops. As far as presentation, a white backlight illuminates all of the keys.
The 11x6cm touchpad is the same as some older EliteBooks. And for multi-touch inputs, this laptop comes with special mouse buttons. When pressed, the click pad and mouse buttons are firm to touch. No matter how fast or slow the speed is, gliding is super smooth and easy on the touchpad.
Overall: A LOVELY DISPLAY
Performance
What Makes it Work
In this portable workstation, HP prioritized the noise of the fan. During high performance, it is still very quiet; making it one of the quietest 14-inch EliteBooks out there.
If you want a laptop with AMD options, you can look into the EliteBook 845 G8.
During temperature tests, this laptop runs cool unlike many others that carry too much heat, making the system throttle. With the cooling option, there is no throttling despite the load the CPU carries. As long as there is not much stress on the components, this will not be an issue.
What its Missing
During the multi-thread performance test, the laptop turned out to be a little slower than the regular Core i7-1185G7 PCs we know.
Unfortunately, the Aero G8 does not have AMD options but an 11th gen Intel Core-U CPU.
Overall: Room for later improvement
Battery
What Makes it Work
The battery life of this laptop is better than most of its predecessors. You can expect to get almost 12 hours of usage on the Aero G8 during web usage. It quickly gets a full charge from an empty charge in less than 60 minutes. This laptop comes with a power adapter, and its 53W battery charges up to half in less than an hour.
Overall: A SOLID LIFE
Bottom Line
HP did wonders with this EliteBook. It comes with beautiful features such as:
a smart card,

5G,

NFC,

optional 1000-nit panel,

and a Thunderbolt 4.
Most business laptops cannot even boast of these features on most of their own products. It is easily upgradeable, comes with a perfect touchpad and keyboard, and has amazing battery life.
Overall, the HP EliteBook 840 Aero G8 is a good Notebook and is recommended by us from sellbroke.com.
For more recommendations or shopping for replacement laptop parts, come on over to sellbroke.com.