HP Pavilion Aero 13: Arguably the Best Ultra-Book under $800
Aug 25, 2021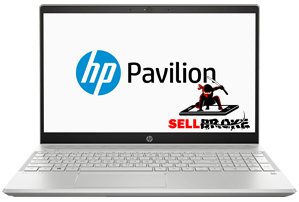 The HP Pavilion Aero 13 is one of the best Ultra-Books that has an AMD processor. Closely looking like the HP Envy and HP Spectre, the new HP Pavilion Aero 13 has a premium feel and look. If you want to consider:
processor performance,

reasonable price,

portability,

and display quality,
the Aero 13 should be significantly considered.
Design
What Makes it Work
The 13-inch Aero 13 comes with a four-sided slim body giving it a 90 percent screen to body ratio. The 16:10 display gives it a professional look unlike what we have ever seen. We expect it to come in four different colors:
warm gold,

natural silver,

ceramic white,

and pale rose gold.
It is also one of the HP laptops to go with a complete magnesium-aluminum chassis.
The Aero 13 has a dimension of 29.7 x 20.9 x 1.69 cm, and it is 16.9 mm thin. It has a relatively decent number of ports.
On the left side:
a USB Type-C

an HDMI 2.0 port

one headphone jack

a microphone combo

a Micro SD port
On the right side:
an AC adapter

a USB-A port
Overall: A MEDLEY OF OPTIONS
Display
What Makes it Work
You can expect to see a full HD resolution of 1920 x 1200 pixels with a 13.3 inch IPS screen panel on the Aero 13. The anti-glare lets you quickly use your laptop in bright light. It makes it a better option for gaming or movies, even under direct sunlight. It also comes with a 100 percent color standard of sRGB, which gives you a perfect on-screen display.
Overall: A RESOUNDING LOOK
Keyboard and Touchscreen
What Makes it Work
The keyboard of this laptop is still the same as the previous model, with its only difference is the secondary key functions. The keys bounce well, their feedback better than the ones on most budget Ultra-Books: like the Lenovo IdeaPad series.
The size of the touchpad went from 11 x5.5 cm to 11 x 6.5 cm on this laptop. Its large size makes it easy for multi-touch. Although, if you are not careful during gliding, your fingers will jump more than expected.
What it's Missing
We do not like the clatter that occurs on the keypad, especially on the spacebar. You also get an added feature of keyboard light, but you might need to pay extra to access it.
The feedback for the touchpad is super great, but you might need to take extra caution during drag and drop.
Overall: Somewhere in between
Performance
What Makes it Work
This laptop features the AMD 5000 CPUs, which is one of the fastest processors available. In terms of CPU, the Aero 13 can outperform any Spectre model despite how cheap it is. Because benchmark tests favor multi-thread performance more, PC marks results go higher than most Tiger Lake-U CPUs.
While playing high-resolution videos and opening several browser tabs, there were no latency problems. The fan was relatively quiet during gaming, and the temperature ran at average even during 4K gaming. For its price, the Aero 13 comes with pretty high performance.
Overall: A STRONG CONTENDER
Battery
What Makes it Work
The battery's capacity is still the same as the previous Aero 13, however it runs much longer. Unlike the previous model that ran 5 hours at full charge, the Aero 13 runs almost 10 hours after a full charge. The charging reaches 100 percent from 0 in close to 2 hours. However, it gets to 50 per cent within 30 minutes. Another great feature is that it supports the USB Type-C charger, so you won't need to carry an extra charger for your phone. This feature alone can make t a best selling laptop in its category.
Overall: BUILT STRONGER
Final Verdict
Suppose you need an Ultra-Book with great features such as:
good display quality,

brilliant processor performance,

excellent price,

and portable build.
In that case, the HP Pavilion Aero 13 should be your go-to laptop. It is perfect for everyone:
business people,

students,

gamers,

and content creators
The likeness to the Spectre and Envy series does not not make it just any other Ultra-Book. It's metallic materials differ, giving The Aero 13 its own identity among the family models.
Unlike other high-performing laptops, the Aero 13 does not come with loud fan noise. The only downside you might experience is the clicky touchpad and the USB-A coverings. But even then, you will get a premium Ultra-Book with unique features.
For more news on the latest tech or looking to replace your old tech, visit sellbroke.com.