7 Things the New iOS 15 Has To Offer
Aug 22, 2021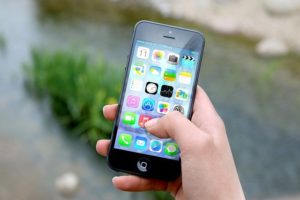 The new iOS 15 comes with a lot of great new features, as announced by Apple. The update to this software will finally let you FaceTime easily with Apple or Android users (yes, Android). There are also speculations that you'll eventually be able to upload your driver's license to your Apple Wallet.
From the iPhone 6s upwards, the software will be made available. And while it is ready for testing by developers, people started using the beta version in July.
Here is our look into what the new iOS will bring.
New iMessage
In the new software update, iMessage will introduce the "Share with You" feature. This new feature will collect the different media sent to you from your messages and make it easily accessible through the apps they are accessed by. If you dread going through your messages looking for a link, the "Share with You" option organizes it. Making it easier to find that meme someone showed you a few days back.
A few apps that work with the "Share with You" function are:
Apple Photos,

Safari,

podcasts

Apple TV.
Focus
The new Focus feature will allow you to get preapproved notifications from apps or people only of your choice. With this feature, you can block out information and messages at any time. Nothing disrupts work flow more than a notification from an app or someone that is not a priority to us.
The Focus feature helps create a customized screen, letting you view the apps you choose. And still getting notifications from other apps you want to avoid.
Safari Browser
This is one of the most significant updates on the new iOS 15. The search is at the bottom of the iPhone page, giving you a chance to save open tabs in groups. You can also access these tabs on any device you are logged into.
Safari takes care of your voice search as soon as you speak into the microphone button. It also comes with a Honey plug-in that lets you find promo codes and discounts when shopping online. These plug-in features are on the iPad and iPhone for the first time.
Faster Siri
The new iOS 15 offers a fast Siri for tasks. This makes Siri quickly answer tasks such as:
opening apps,

turning on the flashlight,

set alarms and timers,

and control music.
All without needing an internet connection. Instead of a slight delay, your task is done in an instant. However, these features will only work on the iPhone XS and newer.
Digital Legacy
This feature helps you create "Legacy Contacts" that can access your communications in case of your demise. This allows easier access for your loved ones to close an account, transfer ownership, or get anything you do not want off the device.  Although the process is currently complicated, it makes it easy for your device to be in safe hands in the case of passing on.
It also comes with an account recovery contact feature. This allows designated people to change your device password if you get locked out or forget the password.
iCloud+ and Mail Privacy
Although the iCloud+ sounds like a fancy name, it is just an advanced iCloud but without payments. It just comes with several benefits, such as hiding your online activity with the iCloud Private Relay feature. This feature makes it impossible for unauthorized persons to get access to your online activities.
Another feature that privatizes your email is the Hide My Email feature. This lets you have a random email that you can use for signing up on forms you do not want your actual email on.  You can also gain access to many HomeKit secure videos cameras around your house for 99 cents/month.
FaceTime with Windows and Android Users
A brand new upgrade in the FaceTime feature lets you bring Windows and Android users into your FaceTime chats. If you have an iPhone, Mac, or iPad, you will see a new button to create a link for FaceTime with Windows and Android users . You have the autonomy of adding users to the video chat so random and unauthorized people do not access your video chats.
Final Verdict
There is a lot more that the new iOS 15 has to offer. Additionally, it includes:
privacy reports,

improved spotlight search,

system-wide translation,

new widgets for Apple apps,

text-in-photo translation and interaction

and more.
While the above features are the ones that stand out in the latest iOS, some of them only work with the newest iPhone. We expect there to be changes in current devices such as iPhone XS and newer. You can sell iPhone that you already have to us for cash and use it to buy a new one.
For more news on the latest tech, or shopping for current tech, come over to sellbroke.com. We will be able to help with your needs in all tech related fields.