Is the New Steam Deck worth Buying?
Aug 11, 2021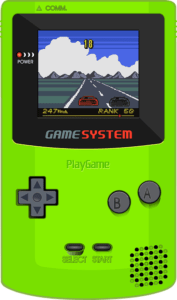 The new Steam Deck is a powerful and portable gaming PC from Valve. It is a brilliant option that is both a powerful gaming device and as handy as a Nintendo Switch: a brilliant combo. In no time, this could be the go-to option for most gamers that crave mobility and portability.
It has many attractive features:
built-in multiplayer microphone

auto-brightness sensor

auto Wi-Fi connection
And even though it runs on SteamOS, you can still log into your games account, mod support or anything you would do on a PC. It's a great option between gaming PC and gaming console.
Design
What Makes it Work
The Steam Deck comes in a matte black chassis with double analogue sticks. Additionally, there are grip buttons that can be used for customized purposes.
On top of the Steam Deck there is:
headphone jack,

a USB-C port, a vent,

power controllers

and a power button.
On the device's face, you will find:
a menu option,

a Steam button,

dual flat touch pads,

two speaker grids,

gyro controls

and an analog stick.
The Steam Deck has a bulky look and is a little taller than the Nintendo Switch. Despite its cumbersome look, the Steam Deck is made for long and heavy gaming use. It can play high duty games for a long time without issue. The Steam Deck comes with two trackpads, which gives the feeling like you are using a mouse. However, these trackpads are a massive improvement from traditional trackpads, with their quick and responsive feedback.
Overall:
FULLY LOADED
Display
What Makes it Work
The Steam Deck will have a 7" LCD touchscreen just like the Nintendo Switch. The downside to this is that it does not have OLED, making the display give deeper and bolder colors than LCDs. Its resolution is 1280x800, which is low for a gaming device. However, because it is on a small screen, its pixel density is pretty solid, especially when you compare it to many gaming phones.
Overall:
Not a complete downer
Performance
What Makes it Work
The Steam Deck comes with an AMD processor, which is solely improved for handheld gaming. It comes with the same hardware that is in the Xbox Series- RDNA 2. This hardware is one of the significant features that separates the Series from a PS5. With the Steam Deck having the same hardware, the big name consoles will have serious competition on their hands.
The Steam deck runs with the SteamOS, making it easy to install a third-party operating system and software.
Thanks to the Proton technology, buying a Steam Deck will immediately link you with Steam. And you have access to all content in the Steam library. You can also download them if you so wish. It comes with a Micro SD card slot if you want extra storage, compatible with 256/512GB of NVMe storage or storage of 64GB eMMC.
Overall:
A REAL CONTENDER
Battery
What Makes it Work
The battery life of the Steam Deck runs for about 8 hours on regular web browsing and light games. It has a 40-watt battery, and you can use it for hours on end without having to worry about constant charge. For heavy gaming, you may get a power usage of about 3 hours. An upside to using this device is that you have the opportunity to limit your frame rate to 30fps to save battery. It will allow you to use it for a long time.
Overall:
A SURPRISING LIFESPAN
Final Words
Valve has decided to make gaming a more accessible with this new Steam Deck. It promises a lot of games in a powerful hand held. And the external SD card that comes with it can quickly expand the storage as much as you want. The Steam Deck has a promising future in merging PC and handheld gamers together.
For more articles or quality parts for your computer repair, visit sellbroke.com from anything you might need.