Lenovo Legion Slim 7i: Lenovo's Thinnest Gaming Laptop Ever
Aug 06, 2021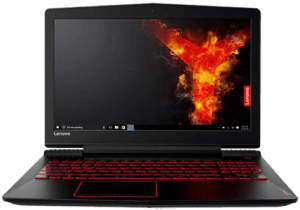 The Lenovo Legion Slim 7i has similar features to other Legion models. It is a high-mobility laptop and has an inconspicuous design. It comes with an accurate screen panel with powerful performance and excellent thermal management.  Its large screen and proper screen make it an ideal option for creative use for content. The Thunderbolt 3 also allows you have set-ups with an extra monitor. However, there is no option with the NVIDIA RTX 3000 Series and the Intel Core 11th Gen.
Design
What Makes it Work
The Legion 7i is slightly different from the rest of the Legions: except in its dimensions. It comes with a minimalist appearance, and is suitable for content creators and gamers alike. One unique feature of the design of the Slim 7i is the presence of an SD card reader. This can hardly be found in most gaming laptops.
The Lenovo Slim 7i features a few ports:
 On the right side

two USB-C Thunderbolt 3 ports and

On the back

two USB 3.2 Gen2 ports

an AC port
Overall: COMPACT AND FUNCTIONAL
Display
What Makes it Work
You can expect to see a full HD resolution of 1920 x 1080 pixels with a 15.6" IPS screen panel on the Slim 7i. It has a webcam on top of the screen and a cover that protects your privacy when it is not in use.
There are new improvements to this laptop:
the AMD Ryzen 9 5900HX.

the CPU that is popular with gamers right now

RAM of 32GB

instead of the regular 16GB
This laptop features a refresh rate of 144Hz, unlike the regular rate of most gaming laptops which is 60-120Hz. And since the PC supports the NVIDIA G-Sync, it gives it an overall premium look.
With the Dolby Vision support and Adobe sRGB 100% colour standard, you can expect to see accurate and vibrant colors on-screen. This makes gaming or editing multimedia content easy and smooth.
Overall: A BEAUTY TO BEHOLD
Keyboard
What Makes it Work
The keyboard is comfortable to use whether you want to play games or type. This laptop has an adjustable Corsair iCue RGB lighting and a fully anti-ghosting feature that gives a more reactive input. The Slim 7i features a flagship True Strike Keyboard.
The trackpad is responsive and large. The right and left click pad is comfortable to use. It is also responsive to touch, and the pinch and zoom features are pretty straightforward.
Overall: NEAR PERFECTION
Performance
What Makes it Work
When it comes to a gaming laptop, a strong GPU will make all the difference. This model of this Slim 7i has an Intel Core i7-10870H: Intel Core 10th Gen. Its slim features gives you a 1TB storage and an M.2 2280 PCIe 3.0 × 4 NVMe SSD space.
The Slim 7i depends on an NVIDIA GeForce 2060 Max-Q 6GB GPU. It has proven reliable for heavy-duty gaming, content creation, and multimedia editing during various tests. The cooling system of this thin laptop depends on the Coldfront 2.0. and it can allow heavy or light gaming performances to go on to hours without a glitch. And unlike past models, the RTX 3080 chip makes the performance level top-notch.
What It's Missing
The downside to the cooling fan is that it is not quiet while running. And unlike most variants of the Lenovo laptops, the keyboard area turned out to be a little warm. This could be due to the thin design of the laptop.
Overall: THIN BUT PACKED
Battery
What Makes it Work
The battery life of the Slim i7 is perfect for mobility as the backup can last up to 4 hours when you use it for web browsing or regular typing. This is after you have activated the quiet performance style, power saver, and about 30 per cent display brightness.
Switching from power saving to high performance does not make this laptop slow down in performance. And no matter how heavy you use it, the thermal limit of the CPU and GPU will not go overboard.
What it's Missing
But if you want to use the laptop for gaming performance, you should expect to keep it plugged in the power supply for one hour without charge. And that is if you modify the power setting.
Overall: LACKING SOME JUICE
Final Verdict
The Slim 7i is a light and thin gaming laptop with brilliant performance. It has a perfect screen panel, and it is ideal for gaming, content creation and multimedia use. If you need a thin, mobile but outstanding performance gaming laptop, the Lenovo Legion Slim 7i is the one for you.
Looking to sell laptops? Take a look through our shop at sellbroke.com.